Measuring the Success of Employee Financial Wellness Efforts
• Daniel Bryant • October 25, 2022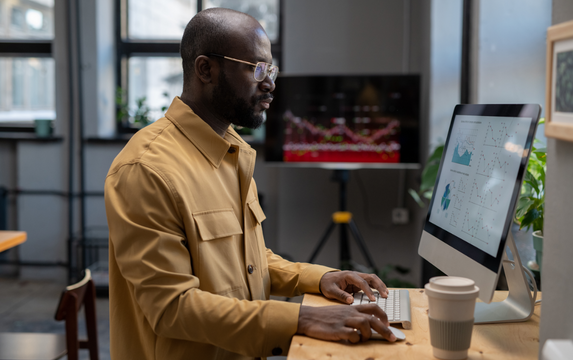 Before success can be measured, you need to determine what you are trying to achieve. This is true of anything—including employee financial wellness programs. There are no magic metrics that will work for every program. The needs of each employer must be considered to establish what they hope to accomplish by introducing such benefits.
What Is the Employer's Goal?
Because retirement plan advisors understand the financial wellness market, they can serve as a guide to help employers hone in on what it is they hope to gain by introducing a financial wellness program to their employees. At a high level, an employer's answer to this question might be to "lower costs and increase margins."
But that response doesn't provide enough information about what would improve those metrics for that particular company. Maybe it's a matter of creating a better company culture or happier employees to reduce turnover. Maybe it's to ensure employees are financially fit so that by the time they reach retirement age, they will, in fact, retire. Employees who are not financially fit will continue working and cause costs to go up and productivity to decline. A double-whammy for employers.
So, the advisor must recognize that each employer's motivations are unique and complex. What is most important to the company—not just from a benefits standpoint—but to their corporate culture or their bottom line as well?
And the way to determine this is to ask them, "What employee issue are you trying to solve? What's the most important thing for your business right now?" Once you have the answers, it's time to think about measurement.
Workplace Metrics to Consider
Some goals an employer sets may be easily measured because there is concrete data associated with them. But many goals can be subjective—making them harder to assess. It doesn't matter which type is selected as long as they are specific and reportable by some means.
Benefits Participation and Engagement
It's important to distinguish between measuring engagement and participation. In a survey of employers who provide financial wellness programs, eMoney found that employee participation is the top measurement of program success.1 Remember, it's one thing to download a budgeting app, it's another to use it!
When it comes to measuring participation, this is an area where the employer should have a good deal of data to use to set goals and measure progress. Participation in company retirement and other savings plans can indicate that employees have good financial health. On the other hand, if they are taking 401(k) or emergency loans it shows they may need help. The providers of these programs will be able to deliver data to measure employee participation and contribution levels.
Measuring engagement on the other hand can be more nuanced but should include metrics such as tracking the number of employees who respond to promotional materials or sign up for and participate in program-related events or activities. Additionally, when reportable data isn't available, surveys can be used to gather information about the value employees see in specific benefits that are offered.
Absenteeism, Productivity, and Stress-related Healthcare Costs
Financially stressed employees may miss work, spend time during work dealing with financial issues, experience stress-related illnesses, and have more accidents. Tracking such metrics as data on workers' comp claims, claims for stress-related illnesses, and sick days taken provides concrete data on how financial wellness measures are working.
Employee Acquisition and Retention
This is a big one—especially right now when employers are desperate to find ways to attract and retain top talent. A survey by PwC found that not only did 78 percent of financially stressed employees say they would change employers if they felt the new employer cared more about their financial well-being, 63 percent of non-stressed employees agreed.2
The key to this metric is finding the right financial wellness offering that will resonate with the employees you are trying to attract and retain. This goes back to the discussion about understanding the employer you are working with and learning everything you can about their employee base.
For example, if the employer hires employees right out of college with high student loan debt, they should consider benefits that help with paying down this debt. If the employee base requires continued education and certifications, the employer can implement programs to help cover the costs of these, but also reward employees who continue that education and stay on with the company afterward.
Technology Is a Game Changer
Measuring the success of a financial wellness program comes with its own set of challenges. When it comes to tracking the intangible elements of employee financial wellness, technology offers many solutions.
Technology can take subjective measurement issues and make them more concrete. For example, if financial literacy is a challenge for an employee base, employers can introduce a digital solution that provides financial education topics that meet the specific needs of users—and measure when and how often these tools are accessed.
Gamification is another way technology can help employees get on the right path to financial wellness. By offering fun challenges and surveys, employees can hone in on improvements they want to make, whether setting up a budget, reducing spending or challenging themselves to save more into an emergency fund.
And the beauty of technology is it provides a means to measure the engagement of the user in an anonymized way. You can determine program success without compromising individual employee privacy.
Start Small and Keep Measuring
Improving the long-term effects of poor financial wellness is not going to happen overnight. It's important to convey to an employer that they need to be patient and flexible. Help them start with a small set of solutions that focuses on the metrics they are trying to improve. Don't overwhelm employees or program managers with too many choices. As the program progresses and measurement occurs, help them adjust it if they aren't seeing the changes they hoped for.
And give it time. Once metrics have been established and are being tracked, it may take time to see results. A typical timeframe would be to look at the data quarterly and then adjust on a yearly basis to improve results. This is where the retirement plan advisor can use their data, combined with that of the other benefits representatives, to report back to the benefits committee on progress toward goals.
By demonstrating to the employer that it's in their best interest to include their retirement plan advisor in the goal-setting and tracking process everyone wins.
DISCLAIMER: The eMoney Advisor Blog is meant as an educational and informative resource for financial professionals and individuals alike. It is not meant to be, and should not be taken as financial, legal, tax or other professional advice. Those seeking professional advice may do so by consulting with a professional advisor. eMoney Advisor will not be liable for any actions you may take based on the content of this blog.
The views and opinions expressed by this blog post guest are solely those of the guest and do not necessarily reflect the opinions of eMoney Advisor, LLC. eMoney Advisor is not responsible for the content, views or opinions presented by our guest, nor may eMoney Advisor be held liable for any actions taken by you based on the content, views or opinions of the guest.
Sources:
1 eMoney, Plan Sponsor Financial Wellness, January 2022, n=509
2 PwC's 9th annual Employee Financial Wellness Survey COVID-19 Update, PwC US, 2020
You may also be interested in...
As a financial professional, you are likely aware of what the media is calling the Great Wealth Transfer—where $84 trillion… Read More
Couples & Clashing Values: A Practical Guide
Download our latest eBook and get practical strategies for navigating money conflict between couples.
Download Now