Powerful Planning Made Simple
Combine your expert advice with leading financial planning technology to deliver exceptional service.
Free Trial
Plans for Any Need
Needs Analysis is eMoney's scalable financial planning calculator that demonstrates a wide range of high-level need-based scenarios. Offer clients quick insight on a number of planning concepts by following a simple workflow. Once the plan is built, creating a client-ready presentation in minutes is just as easy.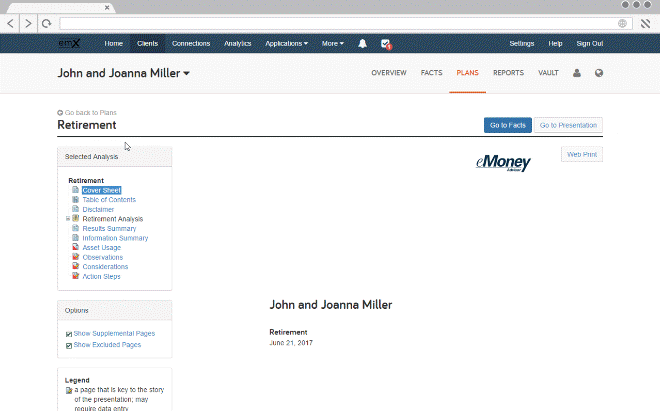 Collaborate on Goals
Work together with clients to easily identify and prioritize their financial goals. The Interactive Goal Planner helps your clients see their best options to achieve what's important to them – and feel confident in your recommendations.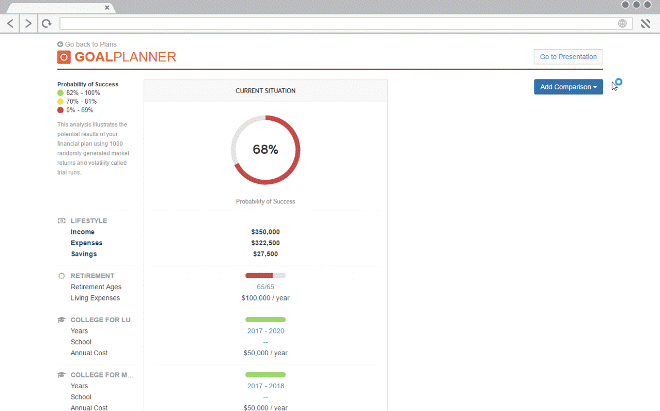 Experiences and Insight Make an Impact
emX includes our award-winning client portal and essential analytics tool, giving you the technology to keep your clients engaged and your business operating at peak performance.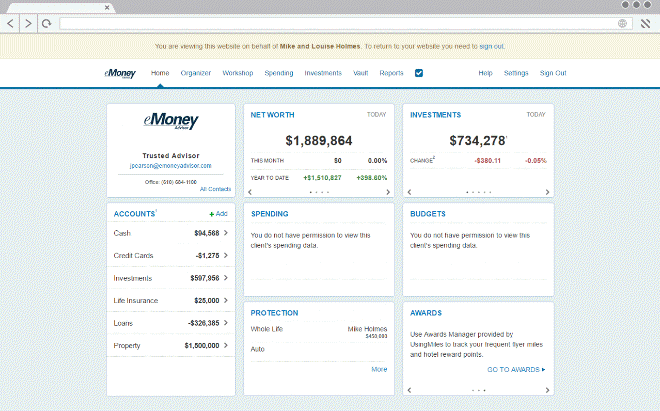 emX includes all features offered in emX Select.
Account Aggregation
Digital Advice Platform
Deep Integrations
Unlimited Document Storage
Mobile Web-access for Clients
And more!

Not Ready to Commit?
Take a look at some of our online resources for more information.

Hey Enterprises!
We work with you to customize and configure our tech to meet your unique needs.

Enlist Our Data Entry Team
We can help you input and maintain your client data and cases - so you can focus on what you do best.