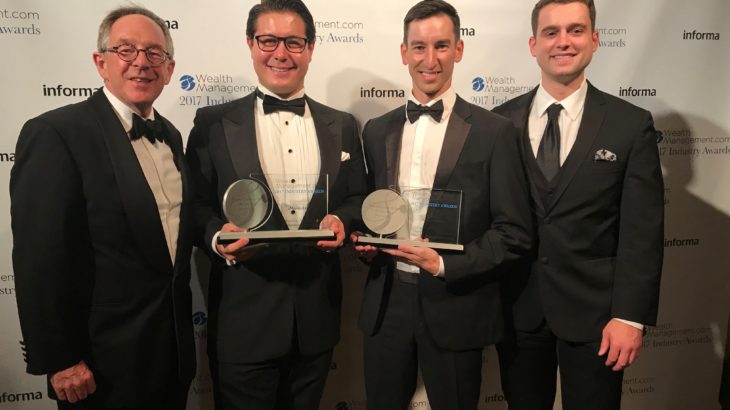 eMoney had a highly successful night on Wednesday, October 11 – walking away with two wins at the prestigious 2017 Wealth Management Industry Awards.
Organized by a great team at WealthManagement.com, and held at one of  New York's most luxurious landmarks, The Plaza Hotel, eMoney won awards in the Technology Providers Category for Financial Planning (Advanced Analytics) and  New Applications Innovation (Advisor Assurance).
It wasn't too long before the news traveled to social, as you can see below!
We are thrilled and honored to be recognized among many of the best and brightest in the industry. Winning two awards, for the second year in a row, is a true testament to the quality of our products and highlights the hard work and dedication from our team at eMoney. We're already looking forward to 2018!