You Make a Difference in People's Lives
That's your true calling. And it's why maintaining good client relationships is so important. With eMoney, you'll add value to those relationships though the power of leading-edge technology.
Relationships2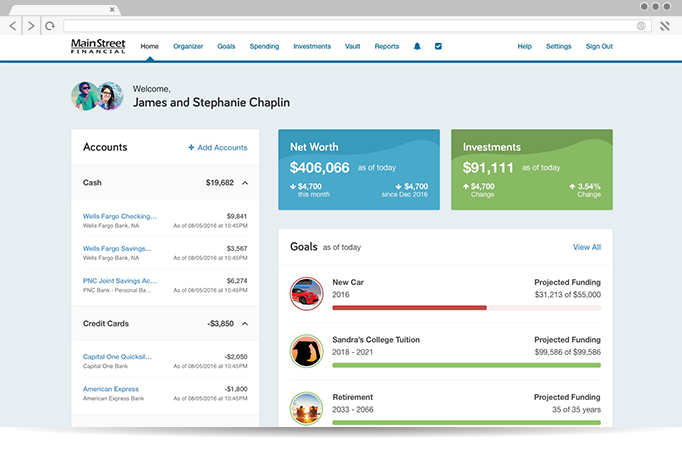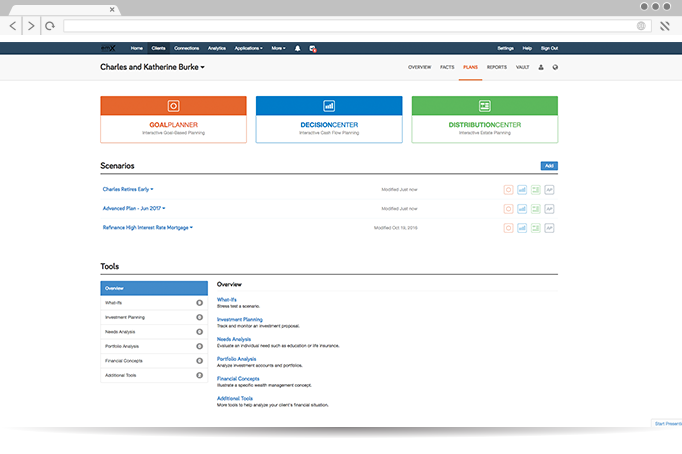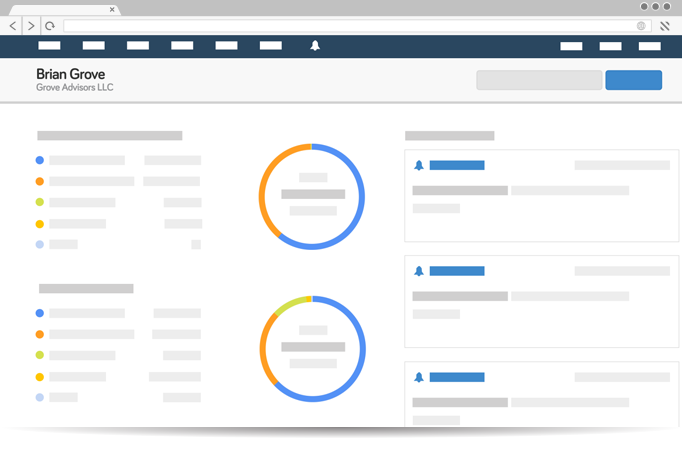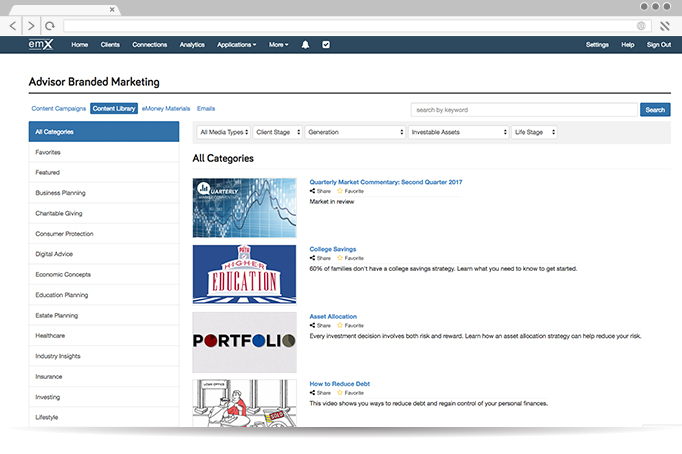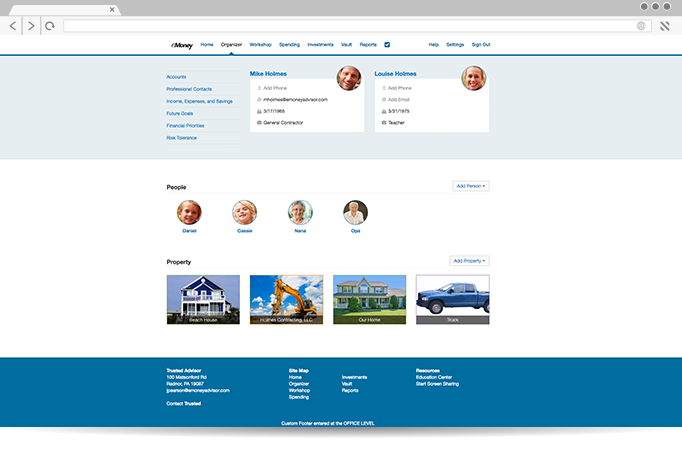 Unrivaled Interactive Planning
Collaboration is the secret sauce to strengthening trust. Work together with clients to meet their financial planning needs at any stage of life.
Content for Any Conversation
Never miss an opportunity to provide essential financial education. Guide clients and prospects through any major milestone using digital marketing resources.

Hey Enterprises!
We work with you to customize and configure our tech to meet your unique needs.

Not Ready to Commit?
Take a look at some of our online resources for more information.