Take Control with Scalable Financial Planning Tools
Financial planning serves as the foundation for comprehensive wealth management service. Scale your planning expertise, from basic to advanced, using software that matches any level of need.
Planning at the Core of Advice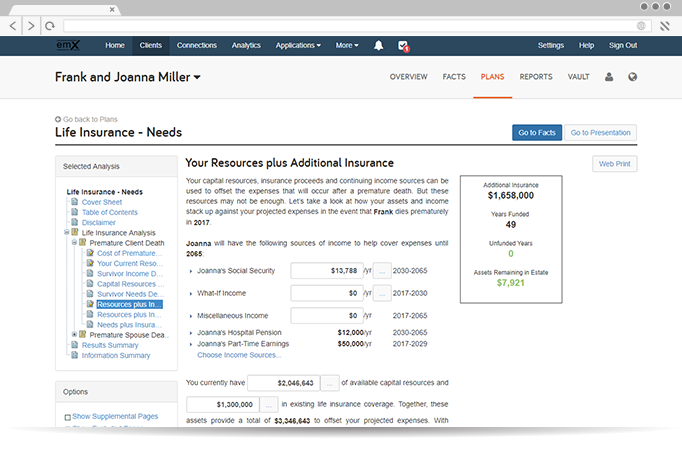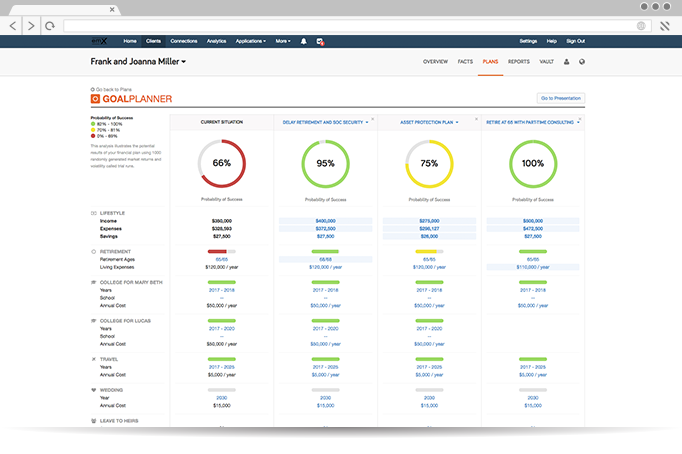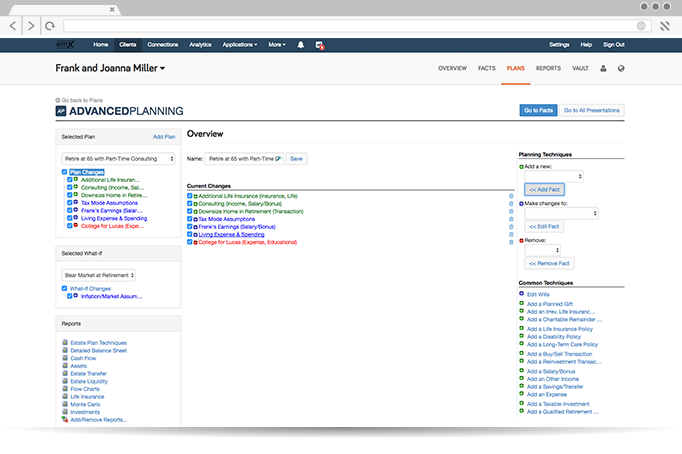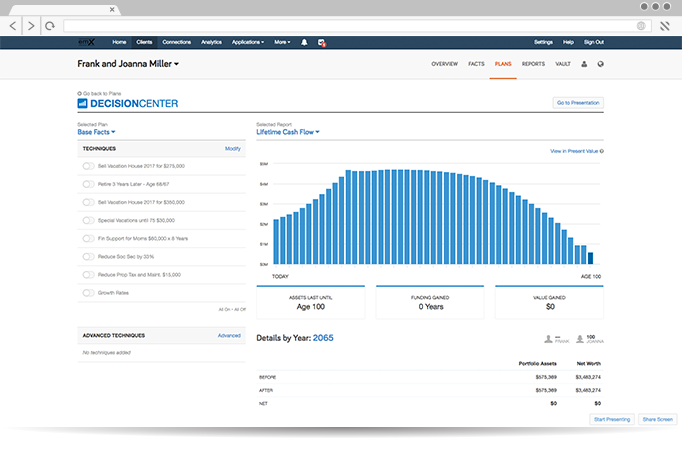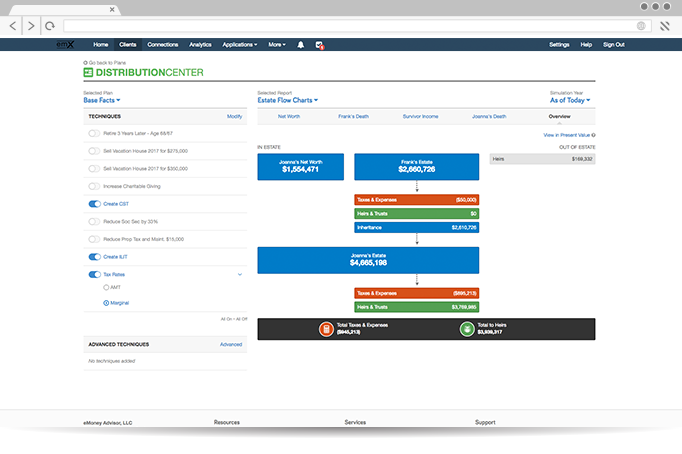 Carve Out a Clear Path
Visualization is an important part of reaching any goal. Show clients side-by-side projections and collaborate on options for success in our Interactive Goal Planner.
Real-time Planning at Its Finest
Immediacy is valuable. In the Decision Center, eMoney's real-time collaborative planning module, demonstrate how various financial decisions affect your clients' financial futures.

Hey Enterprises!
We work with you to customize and configure our tech to meet your unique needs.

Not Ready to Commit?
Take a look at some of our online resources for more information.