Client Portal
Deliver a differentiated client experience with the financial planning industry's leading Client Portal, and give clients a real-time view into their complete financial pictures.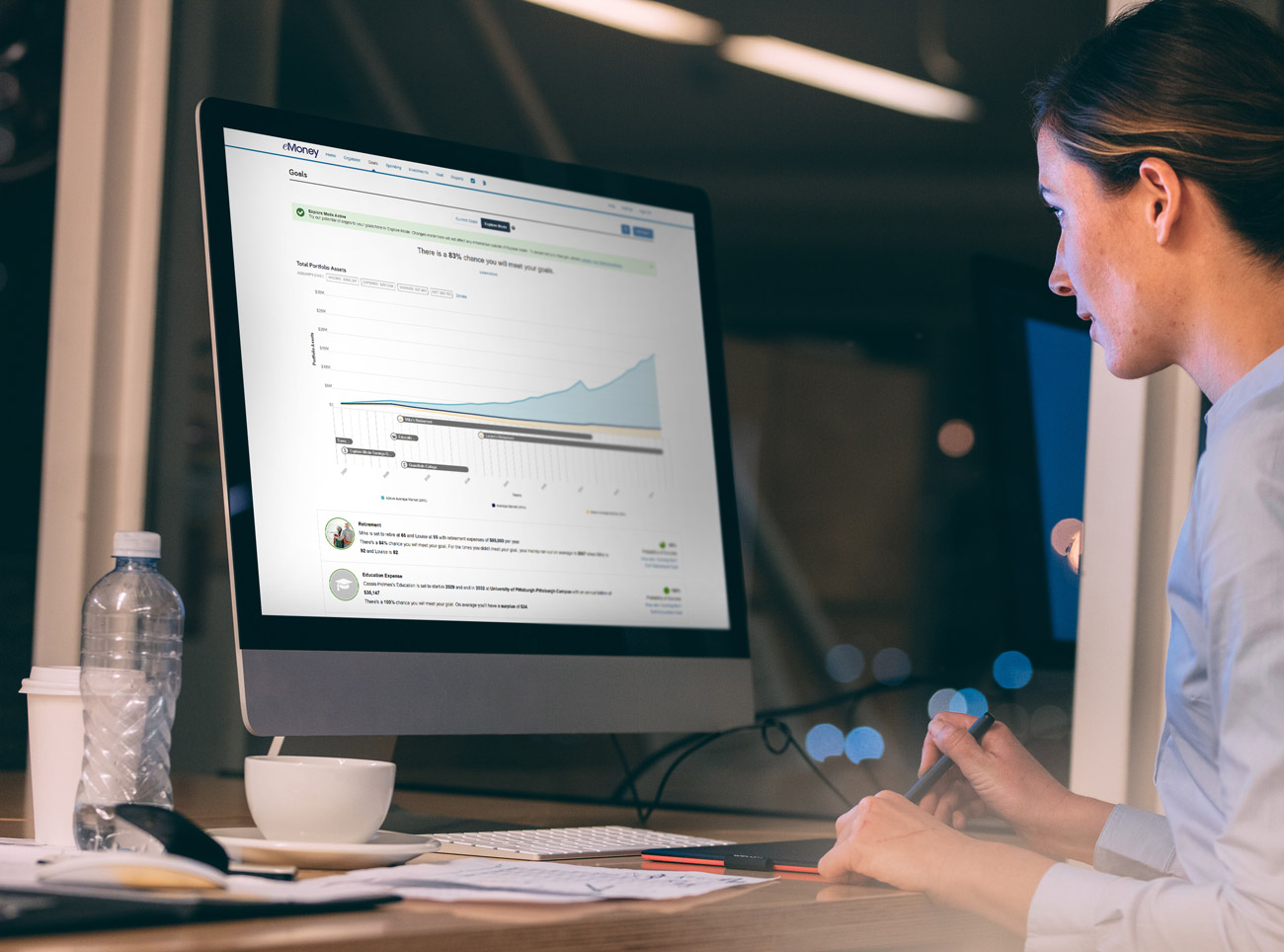 Build trust through transparency
Providing a secure and up to date environment where clients can view and interact with their plans creates a stronger sense of connection to you.
With the eMoney Client Portal, you can…
Elevate your planning experience
Simplify data gathering
Track progress toward goals
Give clients a superior online Client Portal to easily view their full financial picture and securely store important documents—all in one place, available exclusively through you. 
| | |
| --- | --- |
| 85% | of eMoney users report increased ability to attract new clients through the interactive, engaging experience. |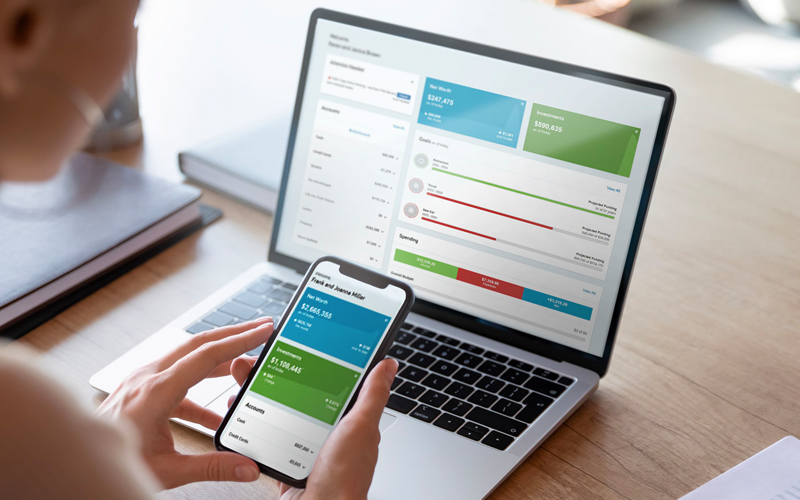 Connect all of your clients' accounts, including assets held away, for a consolidated and real-time view of their complete financial pictures. 
Learn how DVB Financial, LLC uses eMoney to test planning scenarios confidently using specific client data.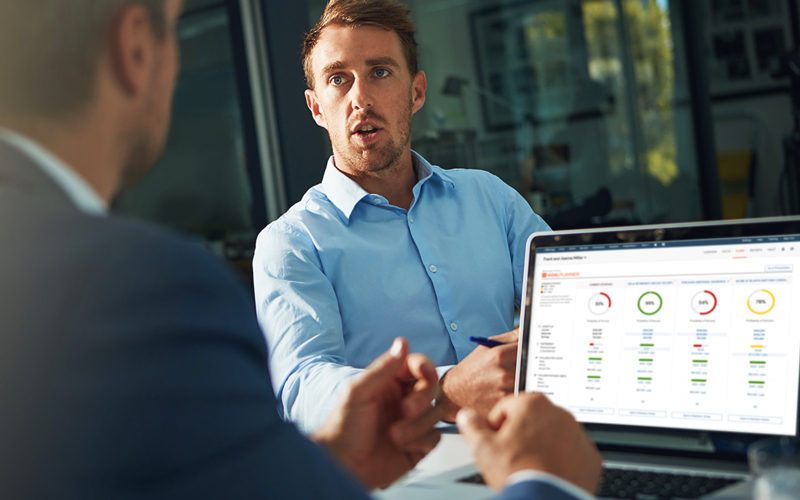 Allow clients to access spending and budgeting tools, and easily add, personalize, and track progress toward their financial goals.  
Nearly 3 out of 4 eMoney users are more confidently able to tell and show their clients how they would reach their desired goals.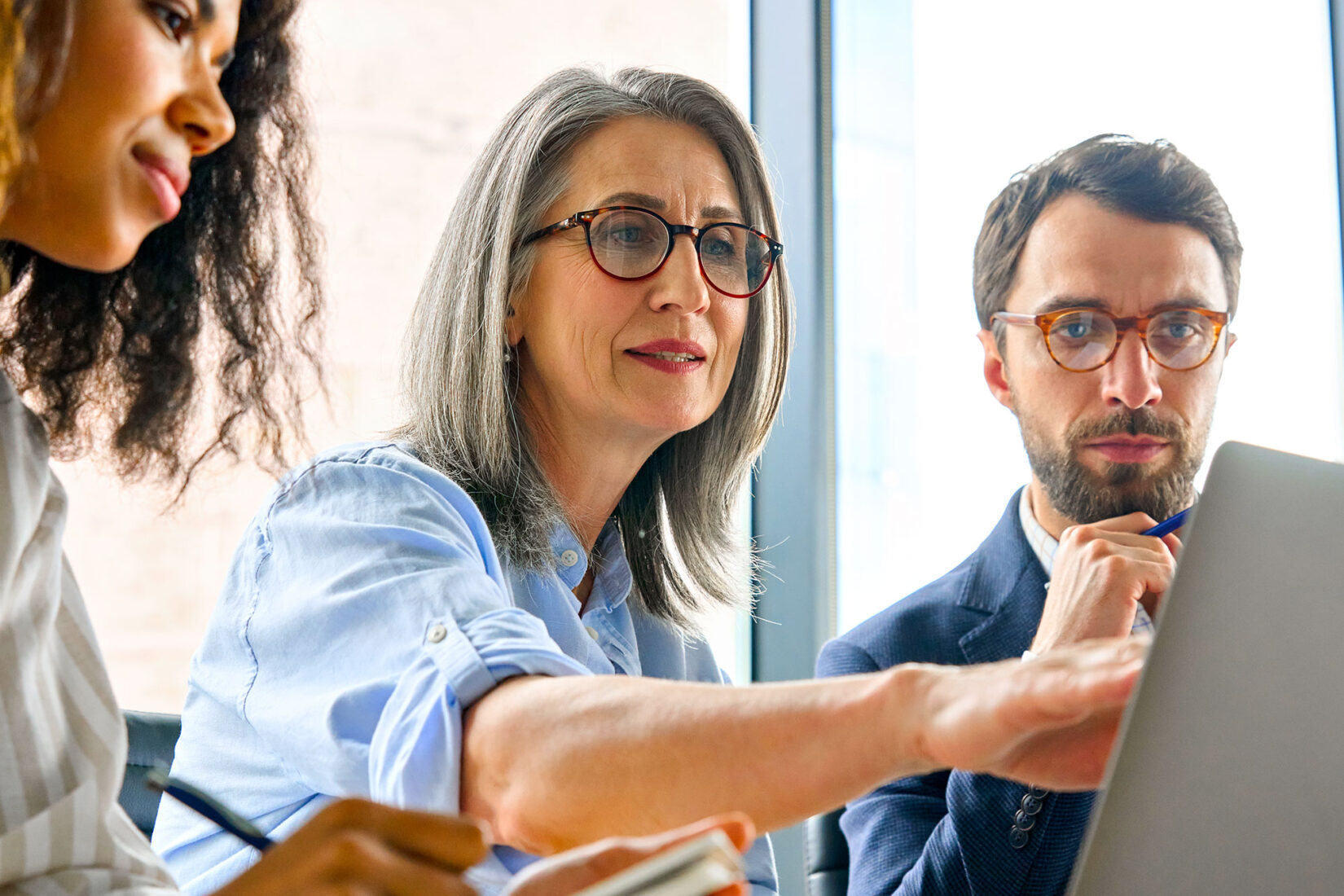 Interested in learning more about our products?
Check out our products page so you can see how to take advantage of this feature at your firm.