6 Local Digital Marketing Tactics for Financial Professionals
• Valerie Rivera • November 23, 2020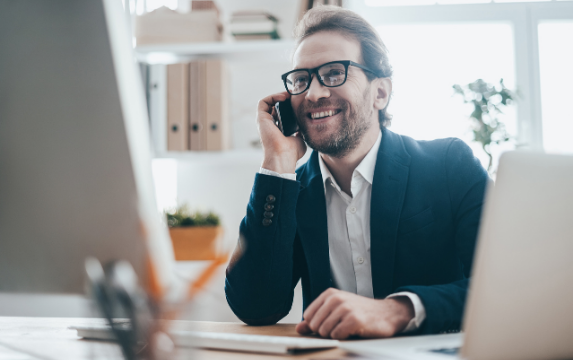 Most people tend to confuse marketing and advertising. It's important to understand the distinction because, oftentimes, the best marketing doesn't cost anything. In fact, in today's digital world, you don't need to spend a bunch of ad dollars just to get in front of people. You can take a more targeted approach.
Modern local marketing tactics can help financial professionals start bringing in new business from online sources.
What is Local Business Marketing for Financial Professionals?
Local digital marketing is a marketing strategy that targets prospects online within close physical proximity to your business's location. Most local marketing channels—like Google My Business, social media, directories, and maps—are free services that financial professionals can take advantage of.
Local marketing focuses on making your business visible, while looking credible and trustworthy, to prospects who are likely already searching for the services you offer. It's a great way to get in front of people exactly when and where they're trying to hire the help of a financial professional. Other marketing tactics may focus on awareness or nurturing, but local marketing is hyper-focused on those who are doing research and are prepared to make a purchase.
By using free tactics to get in front of people who are ready to become clients, local marketing can yield very high returns, with the only investment being your time.
6 Local Marketing Tips to Grow Your Business Online
Financial professionals have several options when it comes to local marketing. The six tactics below may prove to be some of the most impactful right away.
Location Page of Your Website
The first and possibly most important action to take is ensuring the location page of your website is up to date. If a web user has landed on this page of your site, they've likely already determined that they need financial services, researched different firms, and are actively evaluating you as a potential solutions provider.
On your location page, it's best to include a map designating the location of your business, phone number, email address, social media links, and a form to contact you with any questions. A location page with accurate information is a simple but important step in capturing business online.
Directories, Listings, and Maps
There are a number of online directories where you can claim your business's listing to ensure it's accurate and up to date. Start with industry-specific directories like NAPFA, FPA, or FINRA to help establish trust. Other places like Superpages, Yelp, DexKnows, and YP.com may show up in search engines when prospects are looking for financial services too—updating your listing there will help you get in front of these people. On top of this, if search engines like Google see inconsistent information across different directories and your website, they may be less likely to show your listing since they're unsure of its accuracy.
Claiming your Google My Business (GMB) profile is also an essential step in local marketing. This will help your business show up in Google Maps and when people search for services in your area. For example, there are 40,500 searches for "financial advisor near me" every month across the country, according to Conductor Searchlight. Claiming and updating your GMB account will help you get in front of those who are searching this term in your area.
Social Media
Social media can be a powerful lead generation tool when used properly. It's also an integral component of local marketing. Creating and maintaining an active social media presence lends credibility to your business while increasing visibility to people within your close proximity.
Existing clients may refer you to prospects that you can reach out to directly on social media—any links, likes, connections or tags from existing clients can also be a powerful source of referral traffic. In the same way, prospects looking for financial services may wind up on your social profile and start looking more closely into your services.
Search Engine Optimization
Search engine optimization (SEO) is the strategy your business takes to achieve high rankings in search engines like Google or Bing. Everyone has questions about money—knowing what your prospects are asking, and answering them thoughtfully with blogs, videos, and social media posts, is a powerful way to connect with prospects online.
Generally speaking, when you can answer prospects' questions about money management, search engines will start to rank you higher and higher. From there, you can direct prospects to your website without spending money on advertising, while at the same time starting to build a foundation of trust and goodwill with anybody viewing your content.
Reviews
The Investment Advisors Act of 1940 stipulates that financial professionals can't use client testimonials to promote their business. Online reviews, as long as you do not respond, edit, suppress, or use them in advertising, do not count as client testimonials.
While this law is under review, it's still a best practice for local marketing to go online and accept the reviews that do come in unsolicited. These can be a powerful indication to online users that you do right by your clients and they're happy with your services.
Digital Networking
Becoming a trusted voice in your local community can help you reach more prospects and open new channels for referrals. While your local chamber of commerce may have once been the primary way to network, today there are a number of digital outlets. There are Facebook groups, LinkedIn groups, and even local networking sites like NextDoor that you can get involved in.
Answering people's questions in these forums and groups is a great way to make connections. Even if those people aren't actively looking for financial services, they're far more likely to reach out to you directly with questions when they are ready for financial advice.
Local Marketing is a Great Starting Point
With most local marketing channels being free, it can prove to be a high-return activity for most financial professionals. In this way it's a great starting point to establish a digital presence online that can be built upon and scaled over time.
Local marketing is essential for financial professionals, but there is so much more that can be done to turn your online channels into demand generation machines. To learn how to get started with a full-fledged marketing initiative in financial services, read our recent ebook The Financial Advisor's Guide to Digital and Social Media Marketing to learn all about modern marketing techniques.
DISCLAIMER: The eMoney Advisor Blog is meant as an educational and informative resource for financial professionals and individuals alike. It is not meant to be, and should not be taken as financial, legal, tax or other professional advice. Those seeking professional advice may do so by consulting with a professional advisor. eMoney Advisor will not be liable for any actions you may take based on the content of this blog.
You may also be interested in...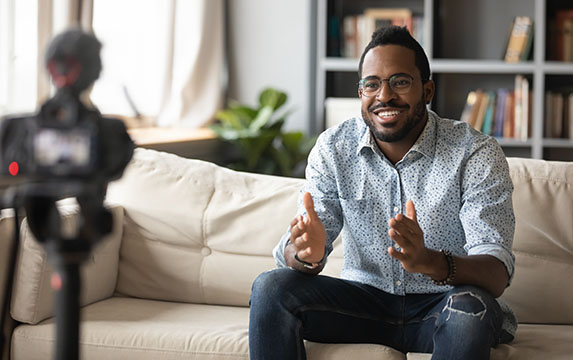 Content marketing is one of the most effective ways to grow your firm. According to the eMoney Consumer Marketing Survey,… Read More
CE Webinar - Making Money More Human: The Value of Emotional Intelligence in Financial Planning (1 CFP® CE Credit)
Join eMoney Thursday, October 7 at 2:00 p.m. ET to explore the power of emotional intelligence and the CFP Board's recent change to its principal knowledge topics.
REGISTER NOW