7 Lessons for Financial Advisors from Millennial Shopping Habits
• Lindsay Robinson, CFP® • November 6, 2023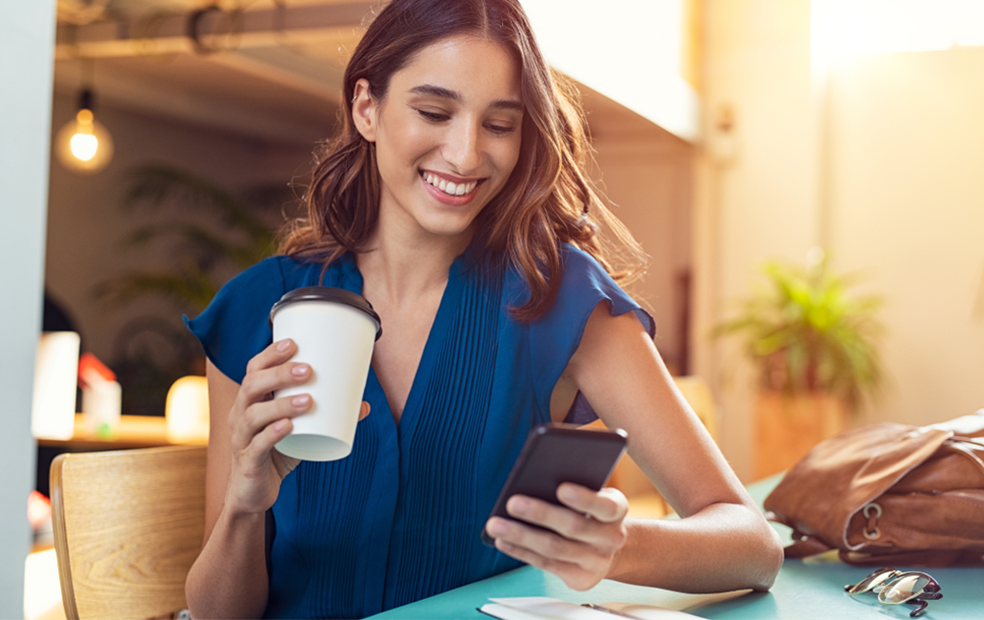 It's hard to believe, but the oldest Millennials—people born between 1981 and 1996—are now in their early 40s. Despite the stereotypes about this avocado toast-loving generation, they are at the point in their lives when they need financial planning services.
Millennials are entering their peak earning years and as we move closer to the time when many will receive a record-breaking intergenerational wealth transfer—which by some estimates is projected to be as much as $68.4 trillion by 20301—financial professionals can actively start pursuing this next generation of clients by offering financial planning for Millennials where they can be found.
Reaching Millennial Clients Where They Shop
As the first generation to be considered digital natives—those who grew up using technology—Millennials tend to turn to online resources when researching and shopping for most goods and services.
HubSpot, a leading CRM platform, and Brandwatch, a consumer intelligence platform, recently partnered to create The State of U.S. Consumer Trends Report to better understand how consumers act, how they think, and what they expect.2 The results were broken out by generational cohort and the findings related to Millennials provide insights into the best practices financial professionals can use in engaging them.
Millennials Use Social Media to Learn About New Products
Social media is used by 90 percent of Millennials for an average of four hours per day. The instance of Millennials who have used social media to discover new products is tied for first place with searching the internet. Facebook, YouTube, and Instagram are their top platforms by usage, but over half have used TikTok, and 44 percent have used Snapchat.2
Breaking social media down by gender, the most used platform differs significantly. Millennial women use Facebook the most, followed by Instagram, YouTube, and TikTok and Millennial men use YouTube the most, followed by Facebook, Instagram, and TikTok.2
Lesson 1: Financial professionals who want to reach Millennials must have a social media presence, and actively use it. Do this by creating a consistent and engaging social media calendar to ensure there is always fresh content for users to view.
Plan out the content for your target audience and focus on where they spend their time. Types of content to share should include:
Content that conveys your brand
Content shared from valuable third-party resources
Content that helps your audience get to know you as a financial professional
While the study found that, at 41 percent, Millennials favor posts they see in their social media feed when looking to discover new products and services, ads and sponsored content come in second at 34 percent.2
Lesson 2: Financial professionals should consider paying for ads and sponsored content to reach the Millennial client. Each social platform has excellent ad-targeting features that ensure you're getting your message in front of the right audience. Consider social media ads that are generally visual and branded, providing an additional opportunity to boost firm recognition.
Online Product Search Is Popular with Millennials
Learning about new products and services through search engines like Google rivals social media in popularity with Millennials. When asked how they are searching online, 74 percent indicated that they use their mobile phones most of the time, compared to only 16 percent who use a computer.2
Lesson 3: Ensure you and your business show up when consumers are looking for financial advice. Create a strong advisor website that uses responsive design to optimize ease of use for all device types. Focus on search engine optimization (SEO) so your site rises to the top of search engine results pages organically.
Beyond your website, use your Google Business Profile to create an online profile that includes your location, contact information, and client reviews across all Google services including Google Maps. You can also advertise on Google through the Google Ads platform so your content rises to the top when Millennials are searching for financial advice.
Reaching Millennials Through Advertising
It may not be as popular as it once was in reaching a target audience, but TV is still an option when it comes to reaching Millennials via advertising, with cable beating out streaming as the way Millennials discover new products most often (47% versus 34%).2
Advertising on music streaming services is also a great way to reach Millennials—21 percent of them discovered new products through music streaming services.2
Lesson 4: To reach a Millennial audience, consider looking beyond digital advertising and explore options on cable and music streaming services. Using these channels offers a way to differentiate your advertising from competitors who may rely solely on digital outlets.
Social Issues and Security Matter to Millennials
While not as high as Gen Z, 41 percent of Millennials say companies should take a stance on social issues. When asked to rate attributes that impact their purchasing decisions, their top responses ranked brands that treat their employees well and brands with whom they trust their data—both at 82 percent.2
Lesson 5: Financial professionals who want to meet the social responsibility desires of Millennial clients can use content marketing and advertising tactics to communicate how they help clients explore sustainable investing.
Lesson 6: Share content on the digital channels Millennial clients are using to communicate your firm's approach to data security.
Millennials Like Subscription Payment Options
As models for financial services fees continue to evolve, it makes sense to understand what Millennials expect when it comes to paying for products and services. Forty-four percent of Millennials have used subscription services to purchase physical products and are more likely to do so than Gen X or Baby Boomers.2
Lesson 7: Their comfort level with subscription pricing makes this pricing model ideal for Millennial clients. Consider investigating ways to simplify your pricing structure to implement fees that work for clients who are in the wealth-building stage of life.
Reach Millennials Where They Are Now
Millennials are growing up. As a generation whose lives have been shaped by their share of financial hardships, they tend to be more cautious than older generations when it comes to their finances, so gaining their trust and respect is key.
Take steps to build your brand and promote your business by focusing on where Millennials are already shopping. Use these channels to build your reputation and demonstrate your expertise to gain the trust of the next generation of financial planning clients.
Sources:
1. Cerulli Associates. "The Great Wealth Transfer." Cerulli Associates, 2018. https://info.cerulli.com/HNW-Transfer-of-Wealth-Cerulli.html
2. Iskiev, Maxwell. "How Each Generation Shops in 2023." HubSpot, 2022. July 28. https://blog.hubspot.com/marketing/how-each-generation-shops-differently#millennials.
DISCLAIMER: The eMoney Advisor Blog is meant as an educational and informative resource for financial professionals and individuals alike. It is not meant to be, and should not be taken as financial, legal, tax or other professional advice. Those seeking professional advice may do so by consulting with a professional advisor. eMoney Advisor will not be liable for any actions you may take based on the content of this blog.
You may also be interested in...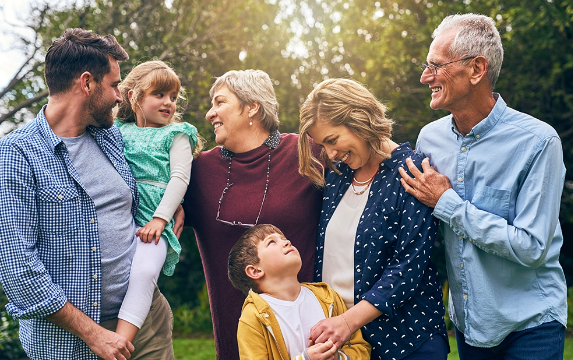 The Great Wealth Transfer is on the horizon, with $84 trillion going to heirs and charities by 2045.1 Advisors who… Read More
eBook: From Portfolio Manager to Planner
Download our latest eBook and learn how to use the data you already have to evolve your business and client relationships.
Download Now