A Plan for Every Client
• Connor Sung • June 1, 2021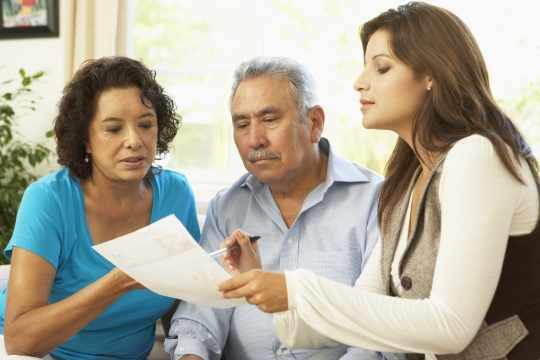 Updated on: July 20, 2022
For financial professionals offering financial planning, there is a challenge to replicate a great client experience time and time again. Those who are currently delivering thoughtful and insightful financial plans to their clients may seem to wonder: "How can I do this for all my clients?"
Delivering a financial plan to each and every client in your book of business may seem like a lofty goal, but it is attainable with an actionable strategy to scale your process.
In Plans We Trust
First, let's discuss the importance of the financial plan in the client relationship. A report from Cerulli Associates noted some interesting findings on the role of trust and a written financial plan:
More than six in 10 respondents who trust their financial services firm agree in the importance of a written financial plan.1
More than 95 percent of millionaires under 40 agree on having a written plan, compared with a slight majority of millionaires over 70.1
Implementation is what enables clients to achieve their goals and the written financial plan is the roadmap to get there. At eMoney, we think about a financial plan as a communication. One that demonstrates a holistic understanding of a client's finances, desired objectives, and assumptions to convey an analysis of future outcomes on one or more financial topics. The financial plan may or may not include possible recommendations.
Being transparent regarding the plan will help clients get to their respective goals, can help establish the value of the plan, and build trust in the relationship. Clients can see even more value if the expectation is set that their plan will be reviewed periodically. You may only have to review a plan annually, but through the technology you and your clients can always be actively monitoring.
Utilize the Financial Planning Technology
If the continuous activity above sounds daunting to you—don't worry. With financial planning technology the discovery, planning, and monitoring activities are made easier with accessible and accurate client information, as well as automated workflows.
Providing access to a digital client portal or site allows clients the 24/7 convenience to see their comprehensive financial picture—accounts that are under management and those that aren't. Clients can enter and interact with their goals, spending, and financial plan, making the whole planning experience a more collaborative one.
While planning technology should alleviate some of the time burden of administrative or operational tasks in your workflow, it should also enable planning across the spectrum of clients you serve. Meaning, you should be able to serve someone with a net worth of less than $100K, as well as someone with over $10M.
What that does is allow you to have financial planning conversations with clients regardless of the complexity of their financial situation or whichever financial life stage they are in. Your financial planning technology should give you flexibility to serve everyone with a plan.
Scale the Effort in Your Planning Process
With a chosen technology in place, financial professionals then must create a solid foundation for their financial planning process. Whether or not you are a certified financial professional, you will likely go through a multi-step process to create a financial plan. Understanding the scope and resources of each step will help yield a repeatable process.
Take data gathering for one. Only gather and enter your client's information in a single tool that's integrated with the rest of your tech stack. Many firms even have the client help enter data. This frees up time for internal resources and allows clients to access their financial picture.
Along the same lines, as you build out scenarios for your clients, you have your go-to techniques that you model for clients all the time. Client segmentation for financial advisors can go a long way here. Whatever it is, you shouldn't have to reinvent the wheel for every client.
The efforts to scale really speak to your ability to standardize what you do, how you observe, and what you present. If you can unify your methods, then each item can be customized to the client.
Don't Go It Alone
Once you have a solid foundation it's time to maximize your resources. Think about how to expand your tools to document and share processes, ideally through a single platform.
As your firm and business grows, a well-defined team structure can scale efforts to deliver a financial plan to every client. A report from Fidelity about advancing planning efforts also suggests a centralized planning team accelerates efficiency. Alternatively, consider segmenting your planners by capability set and specialty, in lieu of a broad team of generalists to enhance expertise.
A team should practice the unified methods together. We all know the adage that 'practice makes perfect.' The more each step in the process becomes habit to everyone involved, then the more scalable the efforts will be to divide and conquer.
Delivering a Plan to Every Household
Financial plans are a valuable piece to the client relationship in the advisory business. They help to establish trust and expertise with a financial professional to plan for reaching long-term financial goals.
If serving everyone and having the ability to develop plans that range from simple to complex is a priority to you, I encourage you to view our webinar below.
Source:
1 The Cerulli Edge, "U.S. Retail Investor Edition Trust Issue," Cerulli Associates, 2Q 2021, Issue #23.
DISCLAIMER: The eMoney Advisor Blog is meant as an educational and informative resource for financial professionals and individuals alike. It is not meant to be, and should not be taken as financial, legal, tax or other professional advice. Those seeking professional advice may do so by consulting with a professional advisor. eMoney Advisor will not be liable for any actions you may take based on the content of this blog.
You may also be interested in...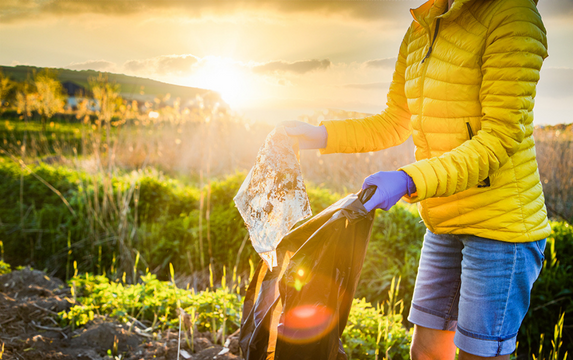 Despite the global and market upheaval over the past few years, millions of Americans have started investing. And 60 percent… Read More
How Does Your Client Experience Stack Up? Take the Assessment!
Only 26% of financial planners say their clients are highly engaged and motivated. Take this self-assessment to see how your client experience compares!
TAKE THE ASSESSMENT