A Step-by-Step Approach to Developing Holistic Financial Plans
• Gregory Furer • August 24, 2023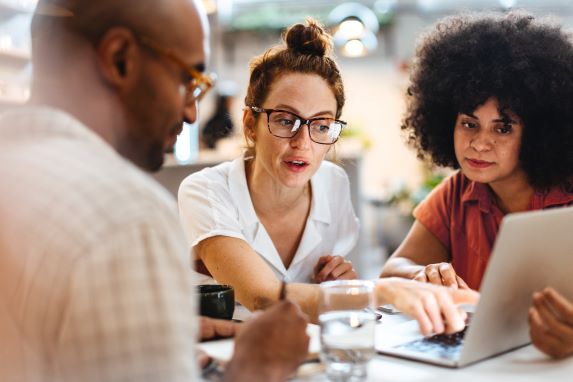 Across the wealth management industry, there's been heightened interest in the idea of holistic financial planning. That is, financial planning that's deeply personal and helps clients work towards what they truly want to pursue in life. It's a great idea in theory, but in reality many find it difficult to truly embrace in a productive way.
At Beratung Advisors, we consider ourselves a financial planning firm that offers investment management when it's needed—not an investment management firm that offers planning when it's needed. That distinction is important. We've seen so much success with this type of planning.
Soon, we'll have all our clients on a comprehensive, holistic financial plan. For the past several years, even during the pandemic and all the related volatility, 100 percent of net new assets have come from planning, and we've seen AUM growth above 600 percent since we started implementing our proven process for creating holistic plans.
The Top 3 Barriers to Holistic Financial Planning
Over the years, we've fine-tuned our planning process—what we call our entrepreneurial operating system (EOS)—to create holistic plans for clients in an efficient, scalable way.
To understand the logic behind this process, it's important to first understand what stops advisors from providing holistic planning. The top three barriers are:
Collecting all the necessary information
Finding time to maintain and develop plans
Getting clients interested in this type of planning
Our process is built around the psychology of what stops clients from giving the necessary information and what stops them from being interested in this type of planning. We've built an intentional process where the only differences are the inputs—the client's goals, values, and unique personal circumstances—and the outputs—the client's financial plan. Everything in between those two points is exactly the same. The process looks like this:
Once everyone has the same process, it really solves the difficulty of finding time to maintain and develop plans. And more importantly, it makes the process of holistic planning both personal and scalable.
Kick Off Relationships by Listening
The first few steps of the planning process are crucial when creating a holistic plan. The very first step in the process is what we call the "listen meeting." This is the first time you're interacting with a potential client and the idea is to listen to the client talk for a full 45 minutes. It sounds simple, but almost no other firm does this. Right away, you'll be setting yourself apart from the rest.
When you do this, listen closely for life goals and values. In this meeting, we always come away with three high-level financial priorities. It's always three—research shows people can only focus on three things at a time—and if you're working with a couple, it's three priorities total, not three priorities per individual.
If you can get those three priorities correct, that's the whole point of financial planning and will serve as the north star for your entire planning process. You don't need to give clients a questionnaire. Most clients have fear and anxiety at the start of their search for an advisor—a huge booklet is going to turn them away.
The goal is to come out of this meeting with a clear idea of who that person is, what they want to achieve, and how you'll reflect that in your financial planning software. To properly plan for a person's future, you need to know numeric goals, you need to know what's happened in their life, and you need to know what it means for them to live a fulfilling life.
In the last 15 minutes of the meeting, I'll talk to clients about our planning process and fee schedule, and I'll do a demo of their personal client portal. Most people just want help getting organized and showing them the client portal helps them see how they can have everything together in one place.
Clarifying the Data
When I started planning, I thought the listen meeting was the most important. I've since realized the next meeting, what we call the "clarify meeting," is the most important and will go a long way in helping you overcome the barriers in holistic planning.
In this meeting, I'm in my financial planning software the entire time. The whole meeting revolves around demonstrating what we've gathered during the previous meeting, along with additional financial information we ask the client to gather, and everything we've entered into our planning software. We show them everything, making sure it's all correct, and this reinforces how much we know about them.
After we get through all of their basic information, we move on to their financial priorities. This is where you win the business. We read their top three financial priorities out loud in their own words. We'll make sure that these are the correct priorities and they're in the right order. Then I'll ask, if we make progress on these three items in this order, would you say our work together is worthwhile over the next 10 years? I tell them that this will always stay the same unless there's a paradigm shift. Even in a down market, these stay the same.
After we go through the priorities, when this meeting is done correctly, about half of my potential clients break down in tears. They've never been so heard in their life. You'll connect with people on such a deep emotional level at this point. They may not be clients yet, but this is where the foundation of a holistic planning relationship is built.
We finish the second meeting by taking a look at net worth and making sure we have everything correct. People almost always say they've never seen everything in one place before. Then we'll quote them the fee and have them sign an agreement.
On average, it takes about 35 hours of work to get to this point. What I love about this meeting is that you haven't done any actual planning yet, but clients are sold. We've lost one or maybe two over the years, but when this meeting is done right, we close the business almost every time. We've even found that we get most of our referrals at this point in the process as well.
Expand to Holistic Planning
About two weeks after the clarify meeting, our team hosts the first in a series of education meetings. Here we look at preservation, then an overview of everything in a client's plan and a test of those scenarios. We'll get into what-ifs and investment management at this point if they're needed, but not all clients need investment management. Then, we'll get into an implement meeting, which is just an overview meeting and a review of the action steps we've established. From there, we're monitoring the plan and incorporating new elements as they arise in a client's life.
The education meetings are where we're building out the plan and bringing the client into the process. We review a number of scenarios: major market downturns, increased living expenses, premature death five years from now, disabilities, and long-term care. We'll also review additional scenarios based on the client's individual circumstances—things like downsizing, living in different areas, changing to a more conservative allocation in retirement (we believe we have to show clients this, otherwise they won't do it), and any specific goals like paying for a child's education.
After we review these, we start showing clients their Monte Carlo probability of success if they do everything we agreed they would do in their next steps. We make sure to have an explanation of what a Monte Carlo probability of success means because this isn't always readily apparent to clients. Then we start toggling more scenarios to gauge the impact of their probability of success—things like if they retired earlier, spent less, etc.
This is an essential part of making a plan holistic. Once we start doing this with clients, all the emotion is taken out of financial planning. They're looking at the financial impact their decisions have and they're making decisions based purely on the health of their plan.
After we've had a chance to run through all the scenarios and view the impact on their probability of success, we get to the implement meeting. In that meeting, we're just reiterating the action steps that arose from our education meetings. It could be anything from saving more, putting more in their 401(k), contacting an estate planning attorney, or anything else they need to do.
By this time, clients understand all the different components of their plan and why they're there. They're motivated to take the necessary steps because they want their Monte Carlo score to be high. But most importantly, they understand where they're at today, and what it will take to achieve their preferred future. And at the end of the day, that's what holistic financial planning is all about.
It's All About the Process
Everything we do in our firm is to make things scalable and repeatable. We have internal documents that outline every single way we use our financial planning software, including all of the assumptions that go into a plan like inflation, disabilities, and long-term care. Our team constantly reviews these and trains on them. Any planner in our firm could pick up someone else's plan and keep it moving forward in the exact same way. You'll find that when you do this, your business will stop controlling your life—you'll control your business.
In my experience, the key to productive holistic planning has been a well-established process. If you want to keep learning on this topic, you can take a deeper dive by listening to an on-demand webinar where I walk step-by-step through the ways my firm creates a holistic plan from start to finish.
Securities and advisory services offered through LPL Financial, a Registered Investment Advisor. Member FINRA/SIPC. The opinions voiced in this article are for general information only and are not intended to provide specific advice or recommendations for any individual.
DISCLAIMER: The eMoney Advisor Blog is meant as an educational and informative resource for financial professionals and individuals alike. It is not meant to be, and should not be taken as financial, legal, tax or other professional advice. Those seeking professional advice may do so by consulting with a professional advisor. eMoney Advisor will not be liable for any actions you may take based on the content of this blog.
The views and opinions expressed by this blog post guest are solely those of the guest and do not necessarily reflect the opinions of eMoney Advisor, LLC. eMoney Advisor is not responsible for the content, views or opinions presented by our guest, nor may eMoney Advisor be held liable for any actions taken by you based on the content, views or opinions of the guest.
You may also be interested in...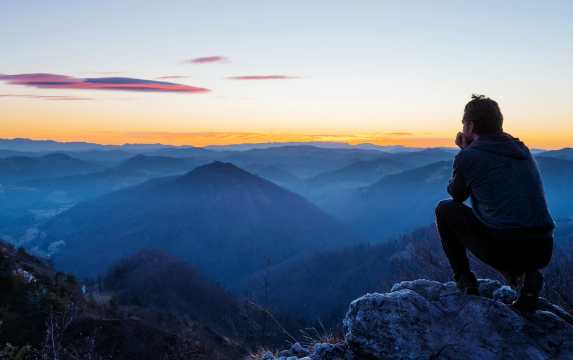 In the financial advice business, we also like to give out financial advisor career advice. I'm sure you've heard your… Read More
Couples & Clashing Values: A Practical Guide
Download our latest eBook and get practical strategies for navigating money conflict between couples.
Download Now