Breathe Life into Your Marketing Efforts with Better Video Marketing
• Valerie Rivera • October 23, 2020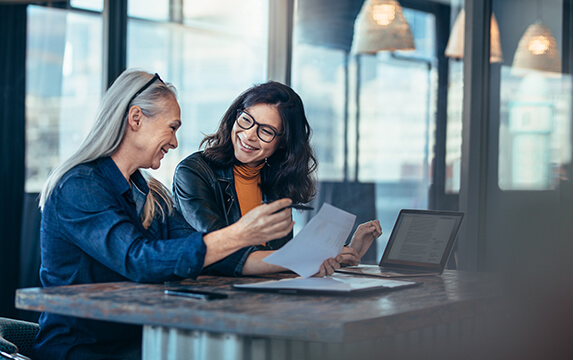 Video has become an essential marketing channel. Financial professionals looking to ramp up their engagement with prospective clients and fill their sales pipeline should consider investing in video marketing.
A recent study from Wyzowl showed that in 2020, 88 percent of video marketers say that video gives them a positive ROI.1 That number is up from just 33 percent who felt the same way in 2015.
Because video is a highly engaging mode of communication—combining visual, audio, and textual information in one format—it is a great way to deliver both educational and promotional material with a lasting impression.
The Importance of Video as Part of Your Marketing Strategy
The same Wyzowl study showed that 99 percent of marketers currently using video will continue to use videos in their marketing efforts in 2020, and 95 percent plan on maintaining or increasing their spend on video marketing.
Marketers are clearly finding success by incorporating video as a part of their overall content marketing strategy. There's a reason for this: People crave video content.
Consider these stats about video consumption:
In 2022, 82 percent of global internet traffic will come from video streaming and downloads.2
In 2021, the average consumer will spend 100 minutes every day watching videos online, up from 84 minutes in 2019.3
85 percent of all internet users in the U.S. watch video content monthly on any device.4
Videos are consumers' favorite type of content to see on social media.5
54 percent of consumers want to see more video from brands they like.6
Video channels are effective because they're engaging, but they're also effective because people continue to crave video content more and more.
Financial professionals that want to get in front of prospective clients need to meet them where they are by producing content they want to see.
The YouTube Opportunity
YouTube is often perceived as an entertainment outlet for younger generations, but this isn't quite true. YouTube presents a great opportunity for financial professionals.
With 58 percent of those 56 and older saying they use YouTube, it is the second most popular social media platform, behind Facebook, for this age group. With two billion users, it has more users than any other social media platform—it's also the second-largest search engine in the world behind Google.7
Baby Boomers are widely present on YouTube, and each subsequent generation only has a larger presence on the platform. Financial professionals that want to increase their visibility online should include a strategy for getting in front of the right people on YouTube. Much like producing blog content, video content can be optimized to rank for important searches in YouTube. Additionally, having a professional, branded YouTube profile can improve the chances people will find and interact with you online.
Expanding Your Online Reach
Video marketing isn't just for YouTube—a good video can help improve several other areas of your marketing efforts.
For those who are able to produce regular video content, incorporating them into your blog posts and posting them on your social media channels can help bring more web users into your digital ecosystem by incentivizing more clicks and more views. Again, people crave video content. Use this content to your advantage and gain visibility for your other marketing channels.
You can include short videos on your corporate site to make your web pages more engaging, potentially increasing your conversion rates. Videos can also help humanize your brand, making you more approachable and relatable. This is particularly important, as investors tend to have an inherent distrust of financial institutions.
Including video content in your marketing emails can help with engagement as well. People are generally overloaded with marketing emails that are easy to ignore. A video helps yours stand out from the crowd. Plus, watching a quick video is easier than scanning text, so you may have a better chance of getting your message across in this format.
On top of all of this, search engines love video content. They value content producers that offer a multi-media experience, as they know this is what web users want. If you create a professional YouTube channel and regularly post videos to your blog posts and corporate site, you will likely see your website's rankings in search engines increase over time for topics related to your video content.
Video in itself is a highly engaging form of communication, but it offers many benefits for your other marketing efforts as well.
Video Marketing at Scale for Financial Professionals
The value of video marketing is clear for financial advisors. It provides reliable ROI, it expands your digital presence, and it offers a lift to many other parts of your marketing strategy.
Video has turned into an essential marketing channel over the past few years and advisory firms with intentions to find new business online should consider investing in video marketing.
Committing to start is a major first step in the right direction. Producing stellar video content is the next step and you have several options on how to do this in a scalable way, depending on your budget. You can hire an in-house team to create custom videos, you can work with an agency well-versed in video production, or you can subscribe to a library of financial education videos.
Whichever method you choose, incorporating video marketing into your overall growth strategy will keep you on pace with digital trends to help you meet new investors where they already are online.
Learn more about creating an online presence that resonates by watching our webinar below, "Building a Strong Digital Brand."

Sources:
1."Video Marketing Statistics 2020." Wyzowl n.d. https://www.wyzowl.com/video-marketing-statistics-2020/.
2."Cisco Annual Internet Report (2018–2023) White Paper." Cisco, 2020. March 9. https://www.cisco.com/c/en/us/solutions/collateral/executive-perspectives/annual-internet-report/white-paper-c11-741490.html.
3."Online Video Forecasts 2019." Zenith, 2019. September 16. https://www.zenithmedia.com/online-video-viewing-to-reach-100-minutes-a-day-in-2021/.
4."Online Video Usage in the United States – Statistics & Facts." Statista, 2019. September 30. https://www.statista.com/topics/1137/online-video/#:~:text=A%202018%20survey%20found%20that,YouTube%2C%20Netflix%2C%20and%20IMDB.
5."2018 State of Social Video: Consumer Trends." Animoto, 2018. October 23. https://animoto.com/blog/business/2018-social-video-consumer-trends.
6."16 Video Marketing Statistics to Inform Your 2020 Strategy." Hubspot n.d. https://blog.hubspot.com/marketing/video-marketing-statistics.
7. "Percentage of U.S. Internet Users Who Use YouTube as of 3rd Quarter 2019, by Age Group." Statista n.d. https://www.statista.com/statistics/296227/us-youtube-reach-age-gender/.
You may also be interested in...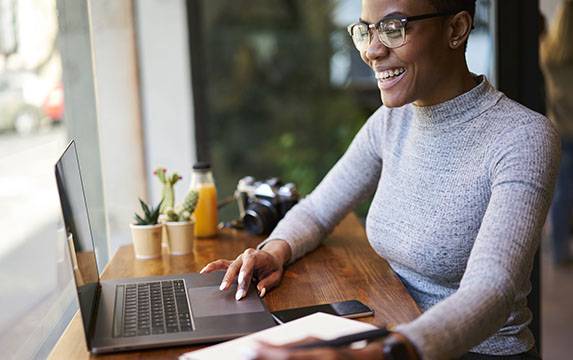 Content marketing can play an essential role in any modern financial professional's marketing strategy. According to the eMoney consumer marketing… Read More
CE Webinar - Making Money More Human: The Value of Emotional Intelligence in Financial Planning (1 CFP® CE Credit)
Join eMoney Thursday, October 7 at 2:00 p.m. ET to explore the power of emotional intelligence and the CFP Board's recent change to its principal knowledge topics.
REGISTER NOW