Building a Marketing Plan That Resonates with Your Niche
• Chad Chubb • August 2, 2021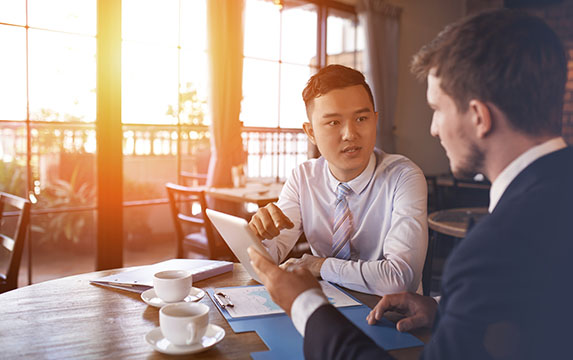 You​​​​ might have heard this famous marketing truism before: If you're talking to everyone, then you're talking to no one.
This is what makes niche marketing so effective—especially in the financial planning industry. Whether you're working toward providing niche financial advice or are already established in a certain niche, you need to ensure that your marketing efforts are speaking to the people you want to reach.
My firm WealthKeel serves Generation X and Y physicians, and one of the key drivers for new business is our digital marketing efforts.
Here's how we ensure that all of our marketing is aimed squarely at our niche and creates an end-to-end journey that's built to resonate.
Find (and Get to Know) Your Niche
Giving sound financial advice hinges on understanding who your client is and the challenges that they face.
The same thing applies to marketing. You can't communicate your value if you don't know who your audience is.
When I first moved to Philadelphia, I lived in a neighborhood surrounded by young physicians who were just starting their careers. After a few glasses of wine in our alleyway, I became friends with many of them.
During our conversations, I got a clearer picture of the financial concerns and life events that were on the horizon for many of them:
Six figures in student loans
Salaries that were slated to double or triple in the coming years
A desire to buy a house and start a family
A lack of time to give their finances the close consideration they need
This was the "Aha!" moment for me. These were exactly the kind of people I wanted to serve. They were at a life stage that I could relate to, had a diverse set of financial concerns, and didn't have the time for a DIY financial plan.
Identifying my niche gave me a solid foundation for building a business that had a clear mission and value proposition—both of which are ideal for creating an effective marketing plan.
Your Audience Leads the Strategy
Telling your brand story in a way that connects with your niche helps prospects understand why they should work with you—and why current clients won't find better service elsewhere.
For my firm's niche, I had to pinpoint the key obstacles that young physicians face when it comes to achieving their financial goals.
Physicians are smart enough to make it through medical school—they can handle their own finances. But most physicians work long hours and simply don't have the bandwidth to give their finances the proper time and attention. They need someone they trust who understands their specific challenges and how to overcome them with minimal time and effort.
Once we understood this, this message became the beating drum behind WealthKeel's brand story.
The Way You Communicate Matters
Our niche's challenges dictate every aspect of our marketing—from how we write our website copy to how we present our services online.
For example, the messaging on our website always returns to our value: Giving physicians their time back so they can focus on building their career and doing the things that they love.
This immediately communicates that we understand their unique needs—and can deliver an experience that eases pain points and brings them closer to their goals.
Your brand story and messaging must always center around the ways your expertise can address your ideal clients' problems. While this is the case for any financial planning firm, it's especially true when you're targeting a niche.
Content Is Crucial
Content marketing is a useful tool in most industries, but especially for niche financial planning firms. Because you're catering to your audience's particular needs, there's ample opportunity to rise above your competitor's more generalized content and show that you can actually solve their problems.
Our blog is a primary entrance point for new business, driving about 90 percent of our website traffic.
We update the blog regularly with posts that speak directly to our niche's unique questions, concerns, and pain points.
For example, we recently published a post about building a budget as a medical resident. There's a lot of content out there about budgeting, but this post goes over special considerations like public service student loan forgiveness, the benefits of renting during residency, and how an income-based repayment plan can help keep student loan costs manageable during residency.
This highly targeted information is far more helpful for people in my niche than the more generalized budgeting posts of potential competitors.
Going Beyond the Written Word
We enrich our blog content even further by embedding YouTube videos that break down relevant topics in an easily digestible way.
While there were many other types of content we could have invested in, video made more sense than other multimedia trends, such as podcasts, because our niche tends to be time-poor and falls within a demographic that tends to have an affinity for the medium.
Video also provides a unique opportunity to connect with prospects on a personal level. They get to see what my presence is like and how I communicate—just like they would during a client meeting.
Taking a Proactive Approach
Our work doesn't stop once we create the content. While search engine optimization (SEO) will make content easily discoverable, proactively meeting your audience where they are always helps.
We have an email list that helps us push our content directly to people who have already volunteered to hear from us.
We also maintain a social media presence. A client has never come to us and said "I love that Tweet, let's work together," but it's been a useful tool for amplifying our content and broadening our digital presence overall.
We leverage the unique characteristics of each platform to our advantage. For example, we utilize LinkedIn to connect with physicians who might be interested in our content. While we're present on Facebook and Twitter, physicians typically aren't looking for financial advice on those platforms. Instead, we use those accounts to solidify our legitimacy as a business and interact with other advisors.
Monitor, Measure, and Improve
Looking at the performance of your marketing efforts—from website traffic to social media shares—allows you to course-correct your strategy. Sitting down with a cup of coffee and checking our Google analytics performance has become part of my morning routine.
Before you can begin, you should choose what key metrics will steer your strategy. It will look different for every firm, but having some system to measure your efforts is essential.
For WealthKeel, organic search absorbs most of my attention. We have consistently seen a rise in "Icebreaker Calls" as our search rankings have climbed. I also look at our top referrals so I can understand how our content distribution channels and other marketing efforts are performing.
Marketing Isn't Easy, but Having a Niche Can Make It Easier
Building a marketing plan that works takes time and effort. Doing it for a niche is no different. But having a niche can help you zero in on the people that will benefit most from your services–making it easier to find stories and messages that resonate.
I recently participated on a panel in an eMoney webinar discussing our approach to marketing. Watch the webinar to hear our in-depth discussion on how WealthKeel and other firms build a well-rounded, effective marketing plan.
DISCLAIMER: The eMoney Advisor Blog is meant as an educational and informative resource for financial professionals and individuals alike. It is not meant to be, and should not be taken as financial, legal, tax or other professional advice. Those seeking professional advice may do so by consulting with a professional advisor. eMoney Advisor will not be liable for any actions you may take based on the content of this blog.
The views and opinions expressed by this blog post guest are solely those of the guest and do not necessarily reflect the opinions of eMoney Advisor, LLC. eMoney Advisor is not responsible for the content, views or opinions presented by our guest, nor may eMoney Advisor be held liable for any actions taken by you based on the content, views or opinions of the guest.
WealthKeel Disclaimer: Advisory Services and Financial Planning offered through Vicus Capital, Inc., a Federally Registered Investment Advisor.
You may also be interested in...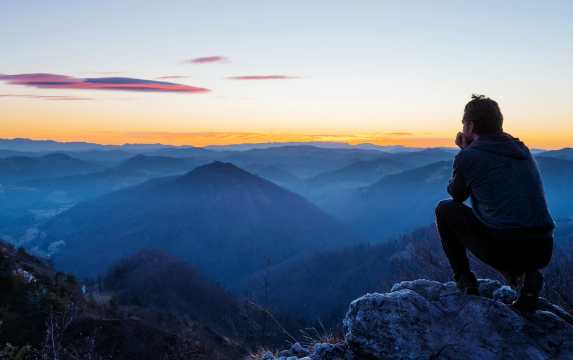 In the financial advice business, we also like to give out financial advisor career advice. I'm sure you've heard your… Read More
Couples & Clashing Values: A Practical Guide
Download our latest eBook and get practical strategies for navigating money conflict between couples.
Download Now