CFP Board's Crypto Guidelines Offer a Word of Caution
• Lindsay Robinson, CFP® • December 20, 2022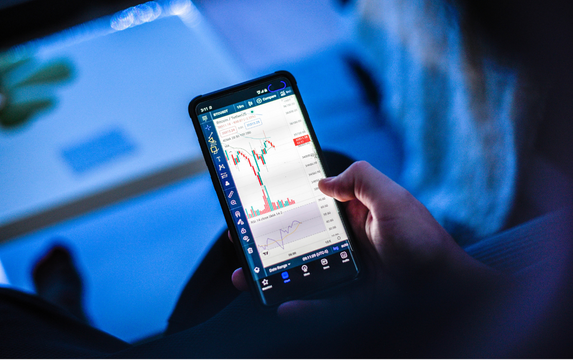 A recent announcement regarding cryptocurrency from the CFP Board provided advice on crypto-related investments stating CFPs® are neither required nor prohibited from providing advice related to cryptocurrency, but "should do so with caution."1
When it comes to CFP® professionals and cryptocurrency, the CFP Board's Code of Ethics and Standards of Conduct dictates that CFPs® should treat crypto-related assets the same as any other form of financial asset.
Crypto in the News
With the volume of press coverage received by cryptocurrencies of late, would you be surprised to learn that they have been in existence for over a decade?
Whether up or down, it's likely they are here to stay, and financial advisors will continue to be asked about them by their clients. According to a survey from Bitwise and ETF Trends, 94 percent of financial advisors fielded client questions about cryptocurrency in 2021.2
Even though they are incredibly popular, cryptocurrencies are somewhat of a mystery. Much of this is due to their extreme volatility and challenges with regulation. As cryptocurrency continues to become a more significant part of the investment world, what responsibility lies with financial advisors who have a fiduciary duty to protect their clients?
Risks Associated with Crypto
Financial advisors assess factors such as risk, return, cost, and track record before recommending the purchase of any investment. Bearing this in mind, the United States Department of Labor Employee Benefits Security Administration and other financial regulators have noted their concerns about the risks of investing in cryptocurrency-related assets. The CFP Board stated the risks as follows in its communication.1
They can be speculative and volatile investments, and this volatility can have a particularly negative effect on investors.
They are difficult to analyze and present challenges to CFP® professionals seeking to make informed investment decisions and even knowledgeable investors experience difficulty evaluating these assets.
They may present unique custodial risks that expose investors to a heightened risk of theft or loss.
They raise valuation issues because they may not be subject to commonly-accepted valuation methodologies and may not be subject to consistent accounting treatment or traditional reporting requirements.
They may be unregistered or otherwise offered by or through providers who are operating outside of or not complying with existing regulatory frameworks.
They may be subject to additional regulation, which may evolve in unpredictable ways.
Just as financial advisors should have knowledge about any investments they recommend to clients, so too would they be expected to have specialized knowledge in cryptocurrencies before advising clients about them.
Crypto Investing Deserves Special Consideration
Because a CFP® professional must comply with the duties set forth in the Code and Standards when providing financial advice, there are some special considerations that should be made.
The first to consider is the Duty of Competence which requires a CFP® professional who is providing advice about cryptocurrency-related assets to have the relevant knowledge and the skill to apply that knowledge to the needs of each particular client. They must think about that client's unique financial situation, including their investing goals, tolerance for risk, and tax status.
By fully considering the Duty of Competence, a CFP® professional is exercising their Fiduciary Duty, which provides that they act in the best interests of their client at all times when providing financial advice. The Fiduciary Duty is exemplified by the Duty of Care, which applies to financial advice about all financial assets.
Proceed with Knowledge
The rise in technology that has brought about trading instruments like cryptocurrencies has also meant a rise in consumers who were willing to enter the investment market on their own. These DIY investors may like to dabble in investment markets, but many of them are also seeking guidance from financial professionals.
Yet advisors with more risk-tolerant clients who are embracing crypto may be hesitant to provide recommendations on these digital assets since they don't have a fiduciary duty to offer them. This could lead clients to invest in cryptocurrency without telling their advisors.
To help alleviate this situation, advisors should consider educating clients about cryptocurrency and talking to them about the safest ways to invest. When clients have questions about crypto, financial professionals should be educated and ready to guide clients in the right direction.
Isaiah Douglass, partner at Vincere Wealth Management, supports this notion of being educated and cautious when helping clients who want to do some investing in crypto. He writes, "There is one digital asset that is both decentralized and not a security by definition of the Howey Test—that asset is Bitcoin." He recommends that "CFP® professionals should be educated on Bitcoin" yet "heed [the CFP Board's] warnings."
It's important to keep in mind that this is merely one point of view and the test used by one advisor.
Crypto and the CFP® Professional
Ultimately, what the CFP Board wants CFP® professionals to know is that the same standards apply to crypto assets that apply to all financial assets.
The CFP Board's Code and Standards do not require CFP® professionals to offer financial advice to clients on every financial asset that is available for investment, and they are not violating the Code and Standards if they don't provide financial advice about cryptocurrency-related assets.
Crypto-related assets are likely here to stay and continue evolving as an investment platform. As people experiment with new forms of investing, there will be failures, but those failures lead to greater understanding so that future iterations have a higher likelihood of success.
As with any other new financial instrument, financial professionals should continue to enhance their knowledge so they can ultimately provide the services necessary to help clients reach their financial goals.
Learn more about cryptocurrency-related assets by watching our on-demand webinar Cryptoasset Education for Advisors where our guest Tyrone Ross helps financial professionals gain a better understanding of the various types of cryptocurrencies and how to navigate client conversations around investing in crypto.
DISCLAIMER: The eMoney Advisor Blog is meant as an educational and informative resource for financial professionals and individuals alike. It is not meant to be, and should not be taken as financial, legal, tax or other professional advice. Those seeking professional advice may do so by consulting with a professional advisor. eMoney Advisor will not be liable for any actions you may take based on the content of this blog.
Sources:
1 "Notice to CFP® Professionals Regarding Financial Advice About Cryptocurrency-Related Assets." CFP Board, 2022. December 5. https://www.cfp.net/news/2022/12/cfp-board-issues-crypto-guidelines.
2 "The Bitwise/ETF Trends 2022 Benchmark Survey of Financial Advisor Attitudes Toward Crypto Assets." Bitwise, 2022. January 3. chrome-extension://efaidnbmnnnibpcajpcglclefindmkaj/https://static.bitwiseinvestments.com/Research/Bitwise-ETF-Trends-2022-Benchmark-Survey.pdf.
You may also be interested in...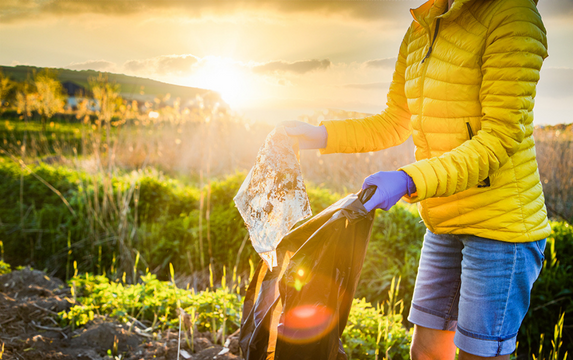 Despite the global and market upheaval over the past few years, millions of Americans have started investing. And 60 percent… Read More
Couples & Clashing Values: A Practical Guide
Download our latest eBook and get practical strategies for navigating money conflict between couples.
Download Now