Cryptocurrency for Financial Planners: How to Talk to Your Clients About Crypto Assets
• Sasha Grabenstetter • March 30, 2022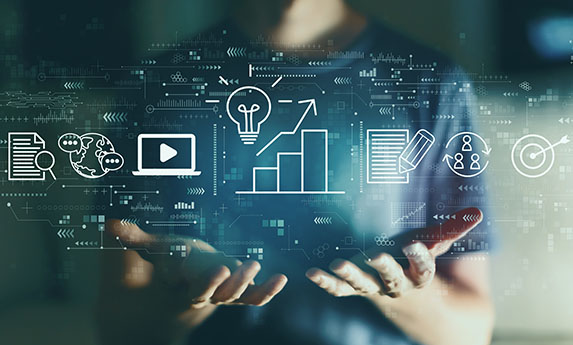 While every few years a new financial concept or product captures the industry's attention, nothing quite compares to the way cryptocurrency has stormed onto the scene.
Ever since Bitcoin's historic rise in value1, cryptocurrency has secured its presence. And whether you like it or not, investors seem very interested. Our recent Investor Trends Survey shows that as many as 43 percent of investors own at least some cryptocurrency.2
Amidst the whirlwind of cryptocurrency popularity, investor interest, new regulation (or lack thereof), and uncertainty about the future, how should financial advisors navigate conversations around cryptocurrency with clients?
Going Further with the Crypto Conversation
At this point, you've probably been asked about cryptocurrency more than once. While you don't need to be an expert on the subject, you do need to be able to understand your clients' motivations when they start asking about crypto assets.
When a client asks about crypto, keep the conversation going with open-ended questions. Use the counseling technique of "tell me more about…" and find out what's behind their inquiry into crypto. Understanding their motivation for asking about crypto is just as important as then discussing if it's right for them and their portfolio.
Discussing Risk Tolerance for Cryptocurrency
Depending on your relationship with your client, rehashing their risk tolerance may be the next step of the conversation.
Discussing the client's current financial and life circumstances is an important part of the risk conversation. For a 70-year-old retired client with an established financial plan, cryptocurrency may not be a wise investment in any regard. For clients with a longer time horizon to retirement, earmarking other non-retirement funds they can use to invest in crypto could be an option with an acceptable risk level.
Cryptocurrency, like Bitcoin, has had a choppy and volatile trading history.1 That's something that almost any financial expert will agree on. But it may make sense for some clients who are truly interested in it, which means the onus is on the financial professional to have at least a basic understanding of these assets, especially in the context of investment portfolios, the level of risk their clients are willing to take, and long-term financial plans.
What You Need to Know About Crypto Investing, Advising, and Risk
If a client is adamant about getting into crypto, you can't really stop them, but you can help guide the conversation on how much of their money could go into this asset class.
Give them the advice you feel comfortable giving them. Right now, cryptocurrency changes constantly, as the whole asset class continues to grow exponentially with new coins to invest in. If you feel knowledgeable enough or have a cryptocurrency designation and can give your clients some tools, research, or investing platforms they need know about to successfully invest, then do it!
In the end, if the client is really motivated to get into crypto, they're going to. But as the planner, you want to be involved in those conversations instead of being left out.
Guiding Clients by Learning More
As with any other specific financial topic, some of us are more knowledgeable than others. Cryptocurrency is still very new, so take some time to get acquainted with it, what your stance on it is, and if you feel like it could be valuable to some of your clients.
If you have a desire to learn more, there are currently two designations available to financial professionals: the Certificate in Blockchain and Digital Assets (CBDA) and the Certified Digital Asset Advisor (CDAA) designations.
After learning more about crypto, you could leverage your knowledge to engage new clients, or even reengage existing clients, by becoming the expert and confidant they need to guide them with this new type of asset.
Take a deeper dive into the conversation about cryptocurrency in our on-demand CE webinar with Tyrone Ross, Jr, Founder of 401 STC. Learn about the basics of investing with these assets, advising clients, and navigating risk. (On-demand version not eligible for CE credits)
Source:
1. Edwards, John. "Bitcoin's Price History." Investopedia, 2022. February 10. https://www.investopedia.com/articles/forex/121815/bitcoins-price-history.asp.
2. 2021 eMoney Investor Trend Survey, December 2021, n=2,000.
You may also be interested in...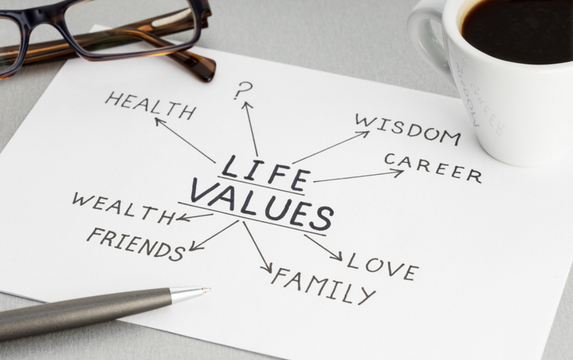 Holistic financial planning incorporates a client's total life and financial circumstances into their plan. The purpose is to go beyond… Read More
How Does Your Client Experience Stack Up? Take the Assessment!
Only 26% of financial planners say their clients are highly engaged and motivated. Take this self-assessment to see how your client experience compares!
TAKE THE ASSESSMENT