Cultural Humility in Financial Planning
• Emily Koochel • November 9, 2022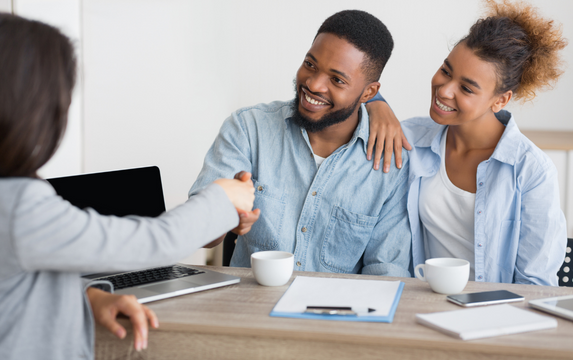 Amidst the increase in social unrest here and abroad, there's a tenet of financial psychology that has become especially relevant for the creation of safe spaces, and that is cultural humility.
The National Institutes of Health defines cultural humility as "a lifelong process of self-reflection and self-critique whereby the individual not only learns about another's culture, but one starts with an examination of her/his own beliefs and cultural identities."
Talking about something as personal as money is difficult and even considered taboo by many people. Cultural humility can help create a safe space for clients to share their most important financial information, which is a critical part of the financial planning process.
Clients Are Changing Generationally
Younger generations of clients are more socially aware. As wealth begins to change hands, there will be new expectations for the financial planning industry—new service areas to explore and new client expectations to exceed.
The most notable shift to be aware of is the departure from the conventional financial service model and the journey to holistic planning. Financial professionals will need to dedicate more time to building meaningful, human connections with each of their clients to elevate the financial planning experience.
To capitalize on this opportunity, financial professionals must make their practices inclusive and serve new clients in a way that makes them feel welcomed and understood. By demonstrating cultural humility these socially aware clients have a greater likelihood of seeking your services to establish a long-term advisory relationship.
Tips for Incorporating Greater Cultural Humility into Financial Planning
For financial planners who want to better understand the impact of culture on money, there are some specific steps they can take to incorporate greater cultural humility into their practice.
Go Deep on Self-discovery
One place to start is through the process of self-discovery, begin by examining your own identity(ies).
According to Koochel, McCoy, and Davis (2022) of the CFP Board's section on Cultural Humility in The Psychology of Financial Planning1, Hays and colleagues (2015) present the ADDRESSING strategy to understand the dimensions of identity:
Age and Generation
Development Disability
Disability (acquired)
Religion
Ethnicity and Race
Socioeconomic Status
Sexual Orientation
National Origin and Language
Gender
How much do you know about your own identity(ies)? Gaining greater awareness of your personal assumptions and biases will give you a better understanding of the perspective from which you're speaking to clients.
Consider Your Environment
The environment in which we are immersed has a tremendous impact on our experiences and how our beliefs are formed.
We are all vulnerable to our own biases and we often draw upon our own experiences and socialization to make sense of the world around us. But doing so can cause us to generalize and make harmful assumptions about others.
According to Saundra Davis, "It can be easy to assume that this is only relevant when we are working with a client who doesn't share our cultural identity, but the truth is that we may have to be even more attentive to avoid making assumptions about those who we think are 'just like us.'"
When you can see yourself through the lens of your clients, outside the familiarity of what you are accustomed to, it can change the way you see yourself and allow you to reevaluate the way you approach your clients.
Improve Your Emotional Intelligence (EQ)
In the context of financial planning, EQ is the ability to establish trust with clients by demonstrating empathy, sensitivity, and commitment to client well-being.
Financial professionals can use EQ as an exploration of their own emotions to understand them better so they can in turn help their clients understand theirs.
Practice Active Listening
Another way to improve our cultural humility is through active listening—or listening with skill—to help demonstrate empathy and responsivity to clients, which further encourages openness and transparency.
Elements of active listening include reserving judgment, giving verbal and nonverbal feedback, demonstrating patience, asking open-ended questions, and repeating and rephrasing what you've heard to confirm.
Act as a Continuous Learner
As humans, we have a natural curiosity. We develop and grow because we have the ability to learn. Lifelong learning happens best when you structure learning goals into your life.
Financial professionals who are working to improve their cultural humility must choose to fit new learning goals into their process. It takes consideration and effort, but if they don't make time and space for it, it won't happen.
One such learning goal might be to gain a better understanding of the historical realities of oppression and structural racism. Learning about how systemic oppression affects people who either mistrust or avoid mainstream financial products and services can help financial professionals serve their clients more effectively, and ultimately supports changes in the system to create equity and inclusion for all people.
Re-examine Your Fee Structure
Take a look at your fee structure to ensure it's not excluding a more diverse group of clients. For financial professionals using the assets under management (AUM) model, it's common to find the bulk of their profits come from just a few clients—those who have had the time and opportunity to accumulate wealth, either individually or generationally.
Practices such as redlining have led to a general lack of intergenerational wealth for people of color. The result is that the AUM model will prevent even many high-earning young professionals from getting the financial advice they need. Implementing a retainer or similar fee structure would provide greater flexibility in profitably helping these clients.
Remember that Humility Is Key
No one is expecting you to ever gain a complete understanding of another's cultural experience. In fact, when the concept of exhibiting sensitivity to the culture of others was first introduced in the healthcare industry, it was referred to as cultural competence and was loosely defined as the ability to engage knowledgeably with people across cultures.
But including the word competence is problematic. It suggests that there is definite knowledge a person could attain about a group of people and this assumption can lead to stereotyping and biases. It also gives the impression that there is an endpoint and that someone can become fully culturally competent.
Changing the framework to that of cultural humility indicates that financial professionals can demonstrate openness and gain some understanding of the complexity of identities but will never be fully competent in the evolving and dynamic nature of a client's experiences.
Keep in mind that at some point or another, you will say or do the wrong thing. Remain open to learning from those experiences, apologize, and move on. This is not an easy process but being aware of it and demonstrating your willingness to learn and grow will show your clients that you are working in their best interests to help them achieve their financial dreams.
DISCLAIMER: The eMoney Advisor Blog is meant as an educational and informative resource for financial professionals and individuals alike. It is not meant to be, and should not be taken as financial, legal, tax or other professional advice. Those seeking professional advice may do so by consulting with a professional advisor. eMoney Advisor will not be liable for any actions you may take based on the content of this blog.
The views and opinions expressed by this blog post guest are solely those of the guest and do not necessarily reflect the opinions of eMoney Advisor, LLC. eMoney Advisor is not responsible for the content, views or opinions presented by our guest, nor may eMoney Advisor be held liable for any actions taken by you based on the content, views or opinions of the guest.
Sources:
1 Koochel, Emily, Megan McCoy, and Saundra M Davis. "Cultural Humility." In The Psychology of Financial Planning. Certified Financial Planner Board of Standards, Inc., 2022.
You may also be interested in...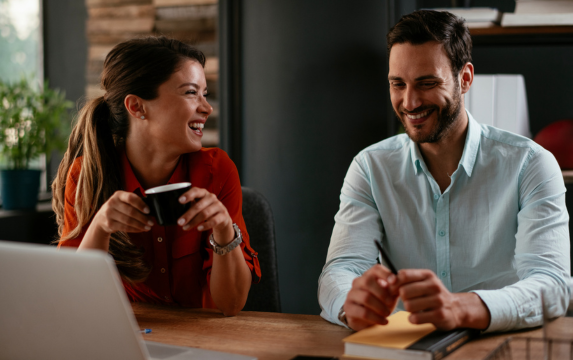 Our clients have high expectations of us as financial planners. But we also have high expectations of our clients—one of… Read More
Couples & Clashing Values: A Practical Guide
Download our latest eBook and get practical strategies for navigating money conflict between couples.
Download Now