Digitizing Your Onboarding Process for Full Engagement
• Connor Sung • March 31, 2022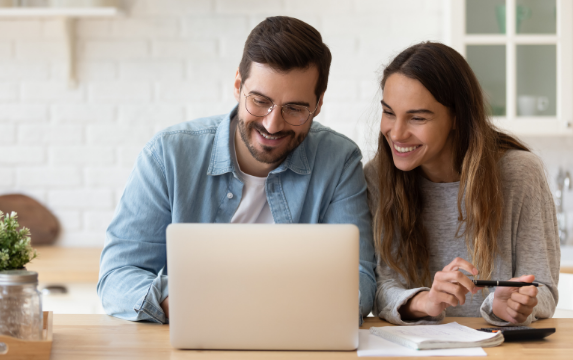 Updated on: July 21, 2022
The success of a financial planning engagement is deeply intertwined with the client experience. A great planning experience is interactive and collaborative. When you work with clients to set personalized goals and a customized plan to achieve those goals, they'll see that you're working in their best interest.
Often times the onboarding process is one of the first advisor and client interactions. It sets the stage and invites the client into the planning engagement.
Getting a client acquainted to your services and taking in their information can be a manual, labor-intensive process—but it doesn't have to be. Incorporating technology to digitize your onboarding process can provide additional value for both the client and the advisor.
Meeting Clients Where They Are
Customer interactions today are digital. From your online banking to digital payments, there's not many industries left that haven't been transformed by technology use and adoption. For financial planning clients, their expectations for their planning experience are no different than other services they pay for.
A ThoughtLab survey of over 2,300 investors showed that a leading reason why clients select firms and advisors to work with is because of the intuitive digital experience offered.1 While this highlights the importance of a modern planning experience, it also helps to understand why this is meaningful to clients.
Keeping Clients Organized and Empowered in the Engagement
As investors have searched for help from advisors, one of their most frequently communicated pain points was that they couldn't see all of their finances in one place.1 Couple that with the hurdles of providing documents and evidence, confirming risk tolerance and financial goals, and the process can quickly become overwhelming.
But these barriers can be overcome, especially when advisors use technology. Clients of all means can enjoy the benefits of being organized. Helping to simplify a client's financial life adds tremendous value.
Digital account connections and software integrations allow clients to dynamically view their finances all in one place. There's no need for disparate spreadsheets or multiple account logins when a client portal or app is available. These tools keep their information accessible so clients stay actively engaged in their financial success.
Saving Time to Focus on What Matters Most
While clients enjoy a smoother, digital-first experience, the real benefit to digitizing the onboarding process is the time saved for the advisor.
While there is work to establish the process, once that workflow is commonplace within your firm it allows for a consistent, repeatable experience across your client base. And then, you can focus your time with each client on what the technology can't do—such as asking open-ended questions and developing a deeper understanding of your clients' priorities.
The Digital Onboarding Process
Engaging clients through the planning process by enhancing onboarding is the first step to building a collaborative planning relationship. It's important to keep perspective on the process and how this naturally sets up for "what's next", as onboarding will ensure you and the client are well-positioned to begin the planning conversation.
Consider the following as the foundations of your digital onboarding process:
Communicate the value to the client. A modern, digital planning experience will benefit the client in many ways. It will help them stay organized, empowered, and engaged in their financial planning relationship. Be sure to let clients know how powerful a consolidated view of their finances can be once the onboarding process is complete.
Discuss security. Proactively addressing security concerns before they're brought up can go a long way in calming any uneasiness regarding sharing sensitive information. Make sure you have documentation about the privacy and protection of their financial information.
Share responsibilities. Depending on the scope of the engagement, you can determine the service level appropriate for each client. For an evolutionary financial plan, you can ask the clients to take the lead in connecting their accounts and entering data. In a more comprehensive planning engagement, perhaps that task is supported for the client.
Include a data review. During the onboarding process you want to create as much time as possible for the planning conversation. You'll want to analyze client inputs to verify data, but then you need to put those inputs to work. What have you learned about them? Move beyond what they have shared and start to zero in on what's more important to them with thoughtful discussion.
Whether your clients are just starting out or are in need of comprehensive advice, you can tailor the digital onboarding experience to their specific circumstances. To learn more about how to kick off a planning relationship with a simple, organized experience, check out this detailed summary of three, highly efficient client onboarding workflows.
Source:
1 ThoughtLab, "Wealth and asset management 4.0," December 2021.
DISCLAIMER
The eMoney Advisor Blog is meant as an educational and informative resource for financial professionals and individuals alike. It is not meant to be, and should not be taken as financial, legal, tax or other professional advice. Those seeking professional advice may do so by consulting with a professional advisor. eMoney Advisor will not be liable for any actions you may take based on the content of this blog.
You may also be interested in...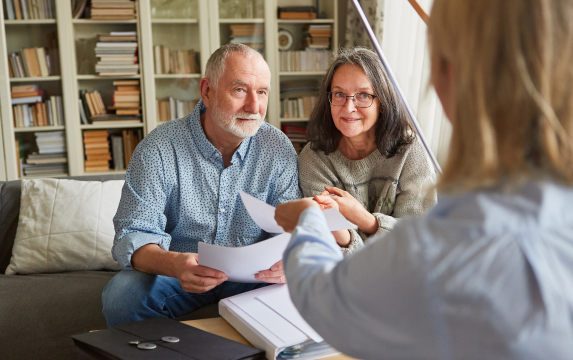 When it comes to developing a succession plan, one of several things will happen—something tragic like death or disability—but also… Read More
Couples & Clashing Values: A Practical Guide
Download our latest eBook and get practical strategies for navigating money conflict between couples.
Download Now