Do You Have What HNW Clients Look For?
• eMoney Communications Team • February 1, 2018
Updated on: May 10, 2021
High-net-worth (HNW) clients don't just fall into your lap.
Although, how great would that be?
HNW households in the U.S. control over one-third of the nation's total investible assets. Strategically speaking, landing one of these individuals as a client can boost your bottom line.
Easier said than done, of course. Especially considering that less than one percent of the total U.S. population are high-net-worth. With a low ceiling on the addressable market, there are a lot of factors that need to go just right simply to meet HNW individuals.
Some would call that luck. But as Roman philosopher Lucius Annaeus Seneca would say:
"Luck is a matter of preparation meeting opportunity."
How prepared are you?
Today, an emerging class of advisors have found a successful way to capitalize on HNW opportunities. By shifting their service and touting their technology, these advisors understand what it takes to land this valuable client demographic.
Here's a glimpse into their strategy.
Stay Planning-Focused
Far and away, the biggest step to attracting a HNW client is shifting your focus from financial products to financial planning.
In fact, investors across all demographics are challenging the commission-based model. And it seems to be working. Figures from a Fidelity Investments study show that between 2004 and 2015, the percentage of advisors following a commission-only model fell from 21 to 3 percent.
As the trend suggests, financial planning will continue to play a significant role in attracting and retaining clients in general. But HNW individuals add another layer of complexity into this mix.
Not only do they want an advice-driven experience, their expectations for customer service are exceptionally high. That's because in their personal lives, HNW equates to VIP service, placing a premium on the relationship you have with your clients.
Planning for every financial milestone in their lives can meet those expectations. And to that end, it may make sense to start your planning relationship at the beginning of their financial journey.
The Accumulating Wealth Stage
Acquiring an established HNW individual to your client base is the end goal, but it's not always where you should start. Lending your financial expertise to an individual before they've accumulated their wealth could be a more appropriate strategy.
Consider this report from Pershing titled "Investor of the Future: The Quest for Tomorrow's Affluent Clients Starts Today." It shows that investors between the ages of 35 and 44 make up 22 percent of the affluent population. However, they only make up 11 percent of an advisors' client base.
You have a tremendous opportunity to build trust with an underserved age group. Making a good impression on the next generation of HNW clients helps you forge a strong advisor-client relationship early. As their wealth grows, they'll already have a trusted partner in their success.
Executing your advice for lifelong clients also means adjusting your service as their financial needs evolve. A flexible and adaptable technology platform gives you that ability.
Technology to Match Your Expertise
A comprehensive approach to planning allows you to help clients reach the many financial milestones they'll encounter throughout their lives. From managing debt to living comfortably in retirement, your expertise should effortlessly scale to satisfy each stage.
And a well-integrated technology platform can remove the barriers that prevent you from providing your best service. Advisors who commit to sophisticated software will be at a powerful advantage.
These "digital advisors" come equipped with the tools that match their own expertise.
In the early stages of a HNW individual's wealth, the digital advisor uses simple planning tools to teach clients how to invest and manage their spending habits. In the later stages, the digital advisor will use interactive estate planning tools to help their clients visualize the legacy they want to leave behind.
Their technology even extends beyond financial planning.
Innovative marketing solutions help them craft the perfect message to educate their clients and attract new audiences. Client relationship management software retains detailed information for every client case. Account aggregation automates manual tasks so they can focus on income-generating strategies.
By upgrading their technology stack, the digital advisor is fully prepared to take on whatever the HNW individual throws at them.
From Products to Planning
There's only a small window of opportunity to land HNW clients. The best way to keep that window open longer is to prepare your business to best serve the needs of these individuals.
Committing to an advice-driven model and a tech-forward approach gives you the edge you need to attract more HNW individuals and convert them into clients.
Think you're up to the challenge?
Download our free white paper, From Selling Products to Delivering Financial Advice, to learn how you can enhance your service and find the right technology to suit your needs.
You may also be interested in...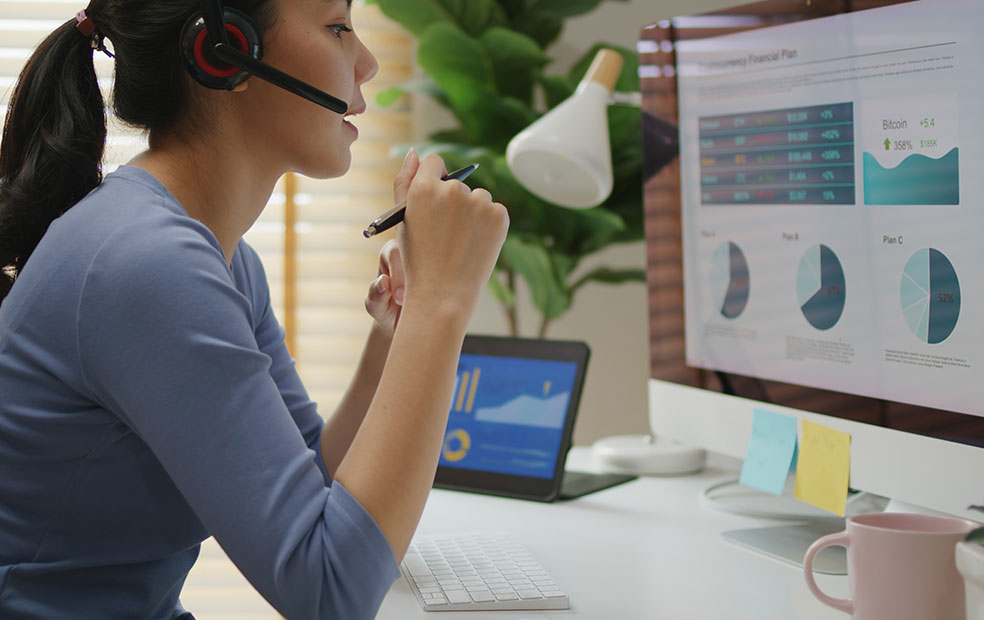 Artificial intelligence (AI) has garnered outsized attention as of late with the launch of ChatGPT and other generative AI platforms. Read More
eBook: From Portfolio Manager to Planner
Download our latest eBook and learn how to use the data you already have to evolve your business and client relationships.
Download Now