Expanding Your Planning Practice with Financial Psychology
• Sasha Grabenstetter • February 3, 2022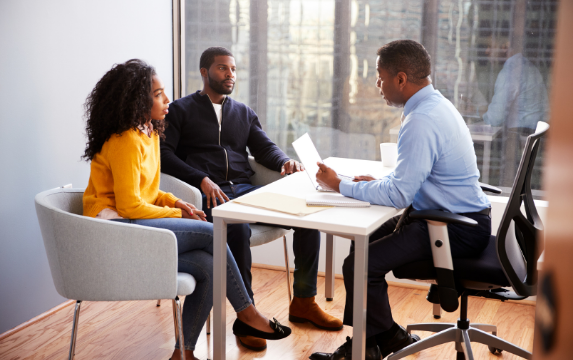 Updated on: September 15, 2022
Financial planning has become about a lot more than helping people retire comfortably. While that may still be a primary objective, the profession is quickly expanding into new territories as planners and advisors recognize the intersection of finances and overall well-being.
Financial professionals who want to serve clients holistically will have to continue broadening their skillset and adopt a human-centric—not investment-centric—approach to relationships.
Learning and Growing to Better Serve Clients
One of the privileges of working in the financial planning profession is the opportunity to learn, grow, and incorporate new skills into our financial toolbox to use with clients.
To better serve your clients' needs holistically, find what you're passionate about—it could be financial coaching or counseling topics or anything else. Then pursue that knowledge topic by listening to webinars and podcasts, reading the latest academic research, or adding in diagnostic tools and scales into your practice. The more we can learn about our clients, the better we can understand them and appropriately help them reach their financial goals.
For example, learning about Attachment Theory, while a complex psychology topic, can help financial advisors understand the "why" behind a client who's having trouble connecting. If you work with a couple where one is really into the numbers aspect, while the other focuses on the feelings behind the financial decisions, you can be sure you speak to each person's inner self. In that way, you can help find balance not only in the relationship between the spouses but also with the financial advisor. Both spouses can be seen, heard, and validated in their feelings.
You could also utilize scales and diagnostic tools like the Financial Anxiety Scale1 in your practice to gauge your clients' feelings around money. Clients who have financial anxiety may wind up ignoring or not following their advisor's financial recommendations, so the insight from using this scale can help you engage better with your clients.
You can use the tool directly and hand the scale over to the client to weight their own feelings, or use it more casually by asking clients one or two questions at each session to see how they're feeling overall.
Again, the more we can know about our clients, the better decisions we can make about their financial well-being. Financial planning is more than just the money!
Making Referrals for Clients' Well-being
If you do run into an issue or problem that you feel is outside the scope of your financial planning practice, make sure to have referrals systems set up.
Financial planners have referral sources for accountants, and mortgage lenders, etc., but what about mental health professionals or marriage and family therapists? Being able to have a candid conversation with a client that their need is outside the bounds of your practice should be normalized.
If you're not entirely comfortable approaching your clients about these kinds of issues, consider providing these referrals in your first client meeting. This can set the tone and spark a productive conversation about how, if they ever have the need for another professional, you have a list of trusted referrals that could help.
As the financial planner, you may be one of the longest professional relationships your clients have. Given the fact that money intersects with so many other facets of life, this puts you in prime position to help your clients beyond their retirement goals.
Being able to make referrals to other professionals proves you care about your clients' financial and emotional well-being in the long term and can help your clients live more fulfilling lives.
Exploring the Expanding Field of Financial Advice
The field of financial planning is expanding with the new Financial Psychology knowledge topic from the CFP Board, behavioral finance, financial counseling, financial therapy, financial wellness, and more. You don't need to become an expert in every possible field, but having awareness and some knowledge on certain financial topics that interest you can make you a better more well-rounded financial professional overall.
To continue broadening your knowledge base, watch our recent on-demand webinar "Exploring the Financial Field: A Panel Discussion" to hear experts of various disciplines discuss the interconnectedness of financial planning, psychology, and therapy in helping clients live better lives.
Source:
 Archuleta, K. L., Dale, A., & Spann, S. M. (2013). College students and financial distress: Exploring debt, financial satisfaction, and financial anxiety. Journal of Financial Counseling and Planning, 24(2), 50-62.
You may also be interested in...
Amid the Great Wealth Transfer, with $84 trillion set to be passed between generations in the next two decades1, there's… Read More
How Does Your Client Experience Stack Up? Take the Assessment!
Only 26% of financial planners say their clients are highly engaged and motivated. Take this self-assessment to see how your client experience compares!
TAKE THE ASSESSMENT