Financial Planning Research Roundup: February 2021
• Cara Woodland • March 2, 2021
It's shaping up to be a big year for marketing—the SEC recently overhauled the regulations surrounding marketing for financial professionals. Plus, new research shows fast-growing firms are investing heavily in digital marketing tactics. In other news, Kitces argues against the value of goals-based planning and eMoney offers new insight into how to deliver an exceptional client experience.
1. SEC Adopts New Marketing Rules for Financial Professionals – Financial Planning
The new ruling could substantially reshape the marketing and advertising landscape for financial professionals. The SEC's rule change was primarily in response to how people were using social media and now allows financial professionals to use client testimonials in their marketing. Read more about the update here.
2. The Case for Digital Marketing – Fidelity Investments A recent study into the use of digital marketing tactics among financial professionals shows that digital strategies are commonly used but receive low budget allocation, likely due to perceived ineffectiveness. However, the study also shows that by investing more heavily in digital marketing, the fastest-growing firms are seeing strong returns.
3. Kitces Questions the Value of Goals-based Planning – Financial Planning
Michael Kitces, co-founder of the XY Planning Network, says that clients aren't always sure what they want when they begin the financial planning process. On top of that, what they can potentially achieve is changing all the time. Kitces calls for a planning experience based around a "possibilities exploration mechanism." Read more about Kitces on goals-based planning here.
4. Building Your Client Experience: A Look at Why the Experience Matters and How You Can Stay Competitive by Creating an Exceptional One – eMoney
Financial professionals today compete primarily based on the experiences they deliver. Those delivering exceptional experiences see remarkable growth in AUM, revenue, client retention, and client acquisition. To learn more about why the client experience is more important than ever, and how you can start building yours, read our latest eBook Building Your Client Experience.
Be sure to stay tuned for next month's research roundup for the latest financial planning insights!
You may also be interested in...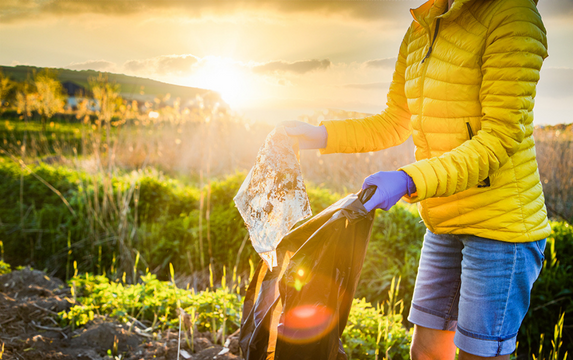 Despite the global and market upheaval over the past few years, millions of Americans have started investing. And 60 percent… Read More
How Does Your Client Experience Stack Up? Take the Assessment!
Only 26% of financial planners say their clients are highly engaged and motivated. Take this self-assessment to see how your client experience compares!
TAKE THE ASSESSMENT