Financial Planning Research Roundup: February 2022
• Cara Woodland • March 1, 2022
Digital disruption continues to be a prominent headline in the wealth management industry. Investors accustomed to exceptional experiences in other industries are pushing firms to deliver more. Firms are examining their operations, and finding new ways to personalize wealth management while at the same time being more productive than ever, growing the business with more effective marketing, and catering to environmental, social, and governance (ESG) demand.
1. Analytics Transformation in Wealth Management – McKinsey & Company
Meeting the needs of today's clients requires wealth management firms to be highly efficient yet adaptable to each individual client. Flat fee advisory models and personalization for life stages or goals have proven to be effective strategies, but both are fueled by an investment in advanced analytics. Learn more in McKinsey & Company's recent report on analytics transformation.
2. New Realities in Wealth Management – Aite Novarica
There have been two major events in recent history with a dramatic impact on the wealth management industry: social distancing led to rapid digital adoption and investors with stimulus cash flooded the market. This recent report from Aite Novarica takes a look at these trends and their widespread impact in the wealth management industry.
3. U.S. Advisor Metrics 2021: Client Acquisition in the Digital Age – Cerulli Associates
Among many things, this recent report from Cerulli examines common challenges financial advisors face. Productivity is chief among them, with 21.8 percent of an advisor's time being spent on administrative tasks. Practice management professionals believe that serving non-ideal clients, insufficient process mapping, and ineffective delegation impede advisor productivity most often. You can access their report here.
4. Time for Sustainable Investing to Move from Marketing Sizzle to Reliable Results – Bain and Company
Investors are increasingly desiring ESG factors be incorporated into their portfolio. They've also become increasingly skeptical about the impact of these investments. Wealth managers need to develop a way to quantify and report on the impact of ESG factors that are most important to their customers. Learn more about ESG trends from Bain and Company here.
5. Elevating Your Financial Planning Business: Improving Client Engagement and Experience Through Better Marketing – eMoney Advisor
Digital marketing is an essential component of any financial planning practice in growth mode. While most people immediately think about client acquisition when they hear 'marketing', the truth is you can grow your business by marketing to existing clients first. Learn more in our recent eBook here.
Stay tuned for next month's financial planning research roundup!
DISCLAIMER: The eMoney Advisor Blog is meant as an educational and informative resource for financial professionals and individuals alike. It is not meant to be, and should not be taken as financial, legal, tax or other professional advice. Those seeking professional advice may do so by consulting with a professional advisor. eMoney Advisor will not be liable for any actions you may take based on the content of this blog.
You may also be interested in...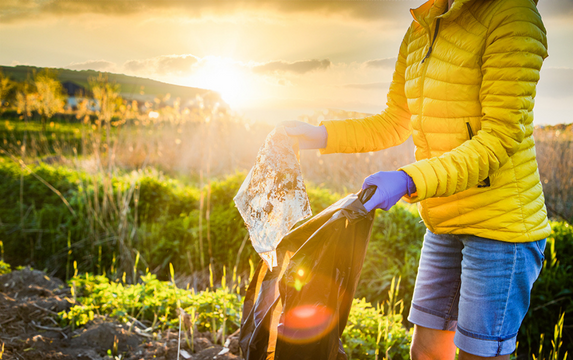 Despite the global and market upheaval over the past few years, millions of Americans have started investing. And 60 percent… Read More
How Does Your Client Experience Stack Up? Take the Assessment!
Only 26% of financial planners say their clients are highly engaged and motivated. Take this self-assessment to see how your client experience compares!
TAKE THE ASSESSMENT