Financial Planning Research Roundup: July 2021
• Cara Woodland • August 3, 2021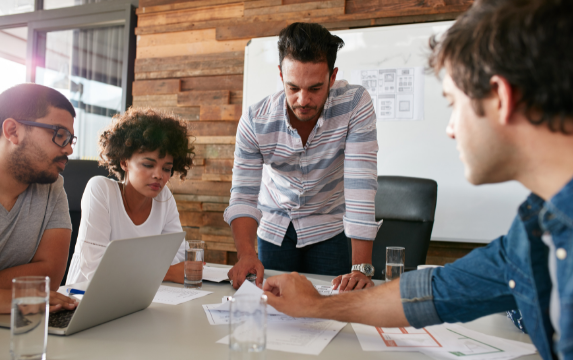 In this month's research roundup, you'll find reports looking towards the future of financial advice, asking what it truly looks like to be client-led as a wealth manager, and further, how financial advisory firms can push themselves into the next evolution of advice. Be sure to also see the most pressing concerns and common misconceptions among investors near retirement, and the latest research on digital marketing for financial professionals.
1. When Clients Take the Lead – BCG
A new report from BCG details the vast untapped market for wealth managers—the "simple needs segment" with between $100,000 and $3 million in assets. Digitization can be a driver of inclusion, helping wealth managers reach investors with fewer means in a profitable way. With this digitization, advisors can take on the role of expert counsel, dedicating their time to client-facing activities and helping clients through the toughest decisions they have to make. Learn more about the report here.
2. New Frontiers in Wealth Management – Inside Information and Dialektic Consulting
Inside Information and Dialektic Consulting recently produced a report featuring a number of industry experts. The report covers what the next evolution of financial advice will look like with particular focus on the role of a firm's CEO, pricing model, marketing strategy, and tech stack. You can find more about the report's findings here.
3. U.S. Retirement End-Investor 2021: Solving for the Decumulation Phase – Cerulli Associates
The latest report from Cerulli detailing investors in retirement shows what's top of mind for these clients. Healthcare costs become a top concern, but many misconceptions about how to handle these costs prevail. Fifty-two percent of people, for example, believe they can continue making contributions to a health savings account (HSA) after enrolling in Medicare. Read more about investors in retirement by accessing the report here.
4. 2021 ROI of Digital Marketing Survey – eMoney
eMoney recently released the results of its digital marketing survey of financial professionals. Chief among the findings are the ROI metrics that matter most to planners: improving client acquisition, retention, and the client experience. While there are many ways to measure ROI, these three stand out as most important. Continue reading about the marketing survey results here.
Be sure to stay tuned for next month's financial planning research roundup!
DISCLAIMER: The eMoney Advisor Blog is meant as an educational and informative resource for financial professionals and individuals alike. It is not meant to be, and should not be taken as financial, legal, tax or other professional advice. Those seeking professional advice may do so by consulting with a professional advisor. eMoney Advisor will not be liable for any actions you may take based on the content of this blog.
You may also be interested in...
eBook: From Portfolio Manager to Planner
Download our latest eBook and learn how to use the data you already have to evolve your business and client relationships.
Download Now