Financial Planning Research Roundup: November 2020
• Cara Woodland • December 2, 2020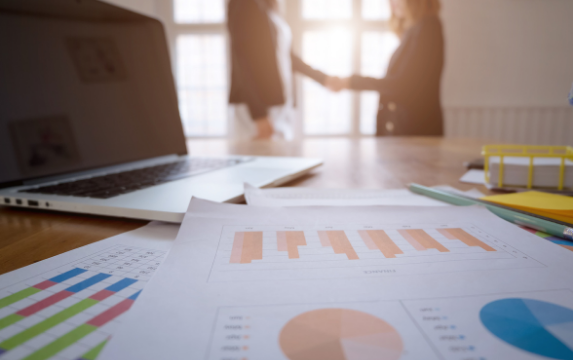 The financial planning profession continues to progress towards a more holistic model of advice, incorporating aspects of behavioral finance and overall wellness. COVID-19 continues to impact the industry as well, accelerating some planning trends while creating lasting changes in other areas of planning.
Here's a breakdown of some of the key insights surrounding financial planning this past month:
1. PWC – The Future of Financial Services: Securing Your Tomorrow, Today
PWC believes the damage from COVID-19 is only just beginning to manifest itself in the financial services industry and the economy as a whole. Their recent report offers multiple suggestions for repairing this damage and rethinking your organization. They believe financial institutions should make repair activities a top priority, including preparing for restructuring, increasing the proportion of fee-based revenue, ramping up trust-building activities, and creating new business capacity. You can read more of the report here.
2. Cerulli Associates – U.S. Retail Investor Advice Relationships 2020: Accentuating the Value of Advice
According to a recent Cerulli report, 80 percent of investors express satisfaction with their current advisor, while only 1 percent express dissatisfaction. On top of this, investors cite transparency in all interactions and taking the time to understand their needs as the two most highly prioritized considerations when selecting an advisor. They are also the two areas most likely to drive satisfaction with their existing advisor. It's more important than ever for financial professionals to be transparent and establish trust in all relationships to retain their clients. It also becomes more important to move upstream and acquire new business earlier in investors' financial lifecycles. You can access the full report here.
3. Aite Group – The Promise of Financial Wellness: The Battle to Deliver
Financial wellness solutions started emerging after the Great Recession as employers realized they needed to do more for their employees. Now employers are offering financial wellness solutions in an effort to reduce employee financial distress and improve retirement readiness. The COVID-19 pandemic has increased this financial distress for people of all ages and incomes, which is helping drive the market for wellness technology with solutions across the wealth spectrum. You can access Aite's report here for further insight.
4. Deloitte – Five Fintech Trends: What's Happening Now, and the Promise Ahead
Consumers have become accustomed to on-demand everything, and finance is no different. They want to be able to manage their money and their business online, from their phone, whenever and wherever they need to. Traditional financial services struggle in some ways to keep up with this expectation for rapid service. Blockchain technology, along with other emerging fintech developments, are promising to speed up financial services, but implementation faces widespread barriers. Current fintech investment is high but in pursuit of long-term goals with an eye towards compliance. Read more about Deloitte's take on fintech trends here.
5. Cerulli Associates – The Cerulli Edge U.S. Advisor Edition 4Q 2020, Issue #69
More than four out of five advisors are now incorporating elements of behavioral finance into their practice, with 81 percent saying they do so in 2020. This is up 10 percent from 2019, where 71 percent of advisors said they were. The pandemic has created uncertainty and anxiety among many investors, causing them to seek assurance from their advisors. Financial professionals are working hard to keep client emotions in check, hoping to reorient their thinking towards long-term financial goals. Planners are competing with behavioral biases such as recency bias, loss aversion, familiarity/home bias, framing bias, and mental accounting. Access the full report here to learn more about Cerulli's take on behavioral finance.
6. 2020 eMoney Consumer Marketing Survey
eMoney recently surveyed a nationally representative sample of 2,000 end-clients on their marketing and communication preferences amidst the current pandemic. From the way that people search for advice to the way they communicate with their current planner, financial professionals have to adapt to changing expectations. Prospecting is one area that's particularly impacted by the current environment, with preferences and effectiveness shifting towards modern digital channels. Read more about the results of our digital marketing survey here.
While COVID-19 continues to be an all-pervasive influence in financial planning, a number of other industry trends continue to gain traction. Stay tuned for next month's research roundup for a quick look at the most notable developing trends in the industry!
DISCLAIMER: The eMoney Advisor Blog is meant as an educational and informative resource for financial professionals and individuals alike. It is not meant to be, and should not be taken as financial, legal, tax or other professional advice. Those seeking professional advice may do so by consulting with a professional advisor. eMoney Advisor will not be liable for any actions you may take based on the content of this blog.
You may also be interested in...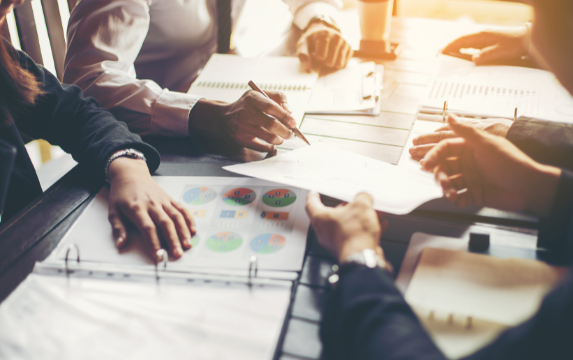 With vaccine deployment continuing at a steady pace across the globe, firms are setting their sights on what the next… Read More
Webinar - Elevate Your Financial Planning Strategies, Part 2
Hear from a panel of advisors who have successfully implemented financial planning strategies at their firms.
REGISTER NOW
Webinar - Elevate Your Financial Planning Strategies, Part 2
Hear from a panel of advisors who have successfully implemented financial planning strategies at their firms.
REGISTER NOW