Finding Value Under the New DOL Regime
• Guest Contributor • November 1, 2016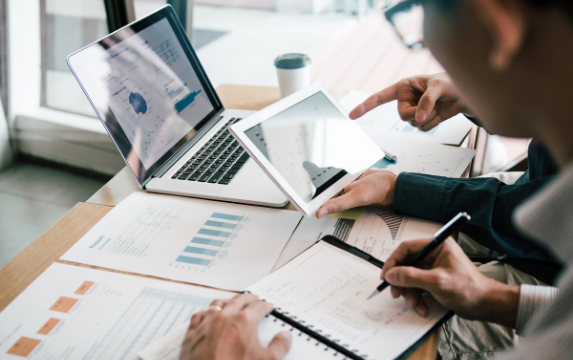 Updated on: February 3, 2021
It should be no surprise that everyone in the industry is contemplating what they must do to comply with the New DOL Fiduciary Regulation. Although there are still some hoping the litigation against the DOL will result in a suspension of the rule or an outright repeal by a newly elected administration, it has been my experience that most have accepted the new regulation since it conditionally protects the sale of commissionable products. However, favorable opinion has not resulted in much action on the part of financial institutions to implement strategies to deal with the new reg.
At this point, with approximately five months left until the April 10, 2017 effective date, it is highly unlikely that all financial institutions will be ready. Assuming a Financial Institution has not fully adopted all the requirements imposed by the new regulation what happens to Financial Institution and the advisers they support if they are not ready? There are two options:
Establish a moratorium on the sale of any new products to new or existing clients along with a prohibition of providing recommendations/suggestions to existing clients
Adopt some or none of the new requirements and continue providing recommendations with the understanding that since all the new requirements are not adopted all compensation received is received without an exemption and is subject to disgorgement along with lost opportunity cost, potential penalties and/or excise taxes since the exemption does not apply.
If option one is adopted the Financial Institution should be prepared for an exodus of advisers as they move to other Financial Institutions that are ready. On the other hand, option two is viewed by the plaintiff law firm community as low hanging fruit for litigation.
Necessity is the Mother of Invention
The necessity to meet this new rule by the effective date is the impetus for product manufacturers ("PM") to identify "value adds" they can offer to keep the wheels of progress moving. A PM's support will be particularly critical for small RIAs and independent broker dealers with limited capital resources. The top six key "value adds" that will keep your distribution channel in the production mode include:
1. Preparation of Documents: There are 44 different documents that need created based on all the various business models subject to the new DOL rules. Although few firms will need them all, a large PM could easily buy the raw documents and give them away to their distribution channel.
2. Buy a Block of Legal Time: Law firms are happy to discount their rates if you pay in advance for a large block of hours. A PM could underwrite a block of legal time they could make available to their clients to consult on the nuances within the documents that apply to their specific circumstances.
3. LMS Training Solutions: You cannot sell what you cannot explain under the new DOL Fiduciary Regime. Furthermore, you must be able to explain it in light of an ERISA fiduciary standard. This will be particularly challenging for advisers that have avoided ERISA plans but have a vast number of IRA clients. They not only need documented training on the product to support a claim they understand the product, they also need a thorough understanding of ERISA fiduciary standards of conduct.
The LMS system needs to provide the Compliance Officer of the RIA and/or B-D with the documentation to support who, when, what, and how were the advisers trained. Also, a test of their comprehension and the amount of time they spent on the subject should also be tracked. The cost to build an LMS system, the time to maintain it, and the expense of the design is a reasonable cost effective value add when multiple PMs share the cost. However, expect the B-D compliance officer to bulk at a solution that is off their grid. Most B-Ds will want the education housed within their proprietary LMS system. This will add time and cost to the maintenance of the education modules. One last thought on education, keep it short (under 15 minutes) and gamify it if you want the digital generations who dominate our industry to embrace the process. Fortunately, it has also found favor with Boomers.
4. Build Date Feeds: If you cannot meet the Impartial Conduct Standards ("ICS") you cannot meet the exemption. One key requirement is the adviser's assertion the fees for their recommendation is reasonable. Unlike ERISA Section 408(b)(2), which requires the Responsible Plan Fiduciary to determine if the Covered Service Provider's fees for services rendered are reasonable, the New DOL Fiduciary Regime requires the adviser to assert their fees are reasonable for their recommendations in light of the services they render.
In other words, you cannot de-link the recommendation from the cost of the investments, record keeping, administration, custody, trustee, or product vendor services rendered. This can only be accomplished efficiently if data links are created in a universal format that third party vendors providing technology solutions can access on behalf of advisers to support their efforts. If you can offer technology vendors access to the necessary data that is not provided by Morningstar you are one step ahead of your competition.
5. Secure Licenses to Benchmarking Solutions: Keep in mind, the determining reasonableness will require modifications to existing benchmarking solutions. "Levelization" will be a new term that will become the benchmarking standard for the future in order to make a recommendation that is in the best interest of the investor. In addition, the benchmarking solution will need to support advisers working with IRA investors.
6. Secure Licenses to Monitoring Systems: Most fee-based advisers already have a solution in place especially for retirement plans. On the other hand, may IRA investors receive performance reports but often times they lack comparatives to specific and relevant indexes with standards and criteria tied to their Investment Policy Statement. This will need to change since the applicable standard is an ERISA fiduciary standard.
Solutions for these top six "value adds" are limited. In fact, some have yet to be developed but are in the works. The legal contracts, for example, have been developed and are available through two different sources. There is a difference in cost and quality between the two. As far as training is concerned, I am aware of three solutions but the solution with the most flexibility covering the most topics is ERISA Training. You can view the particulars at erisatraining.com.
Finally, there are no benchmarking or monitoring solutions for IRAs that cover all annuity products and alternative investments, and there is very limited access to performance, risk, and expenses associated with those products. To create a viable benchmarking and monitoring solution, product, adviser, and client data will be needed to protect the adviser's ability to utilize the insurance products that are in the investor's best interest.
You may also be interested in...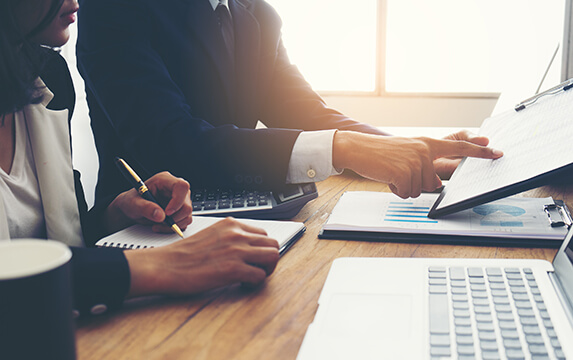 The CFP Board's Code of Ethics and Standards of Conduct focuses on the ethical responsibilities of CFP® professionals as they… Read More
Couples & Clashing Values: A Practical Guide
Download our latest eBook and get practical strategies for navigating money conflict between couples.
Download Now