Finding Your Value Proposition
• Valerie Rivera • July 7, 2021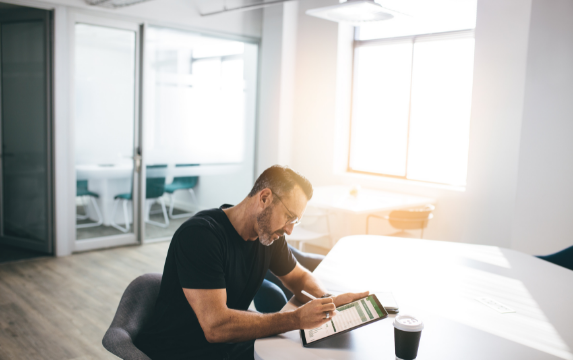 Updated on: June 15, 2022
As firms move toward fee-based planning and continue to elevate their client experiences, their need to distinguish themselves from competitors increases. Key to your differentiation strategy is your value proposition, both for bringing on new clients and keeping existing ones.
Knowing the process of developing your value proposition to separate yourself from other financial professionals in clients' minds is essential. Your value proposition is among the first encounters prospective clients have with your firm, and it can determine whether they move beyond that experience to formal client.
The Significance of a Value Proposition for Financial Professionals
A value proposition forms the basis of the first impression a prospective client has about you, and reinforces the favorable attitudes current clients have about you and your financial planning practice. This essential part of your branding reflects your uniqueness and represents the core reason why investors should pay for your services rather than a competitor's.
Your value proposition will answer the question: "What financial planning services do I offer, using my unique combination of special skills, education, and experience that no other financial professional can?"
Your value proposition should be a short, impressive, authentic representation of the value you deliver. While it's essential for attracting new clients, you'll have to deliver on that value proposition to retain and delight existing clients.
How Can You Find Your Value Proposition?
Finding your value proposition begins with gathering information and doing some research on your industry and competitors. Start with your business plan and why you became a financial planner. List the reasons you're passionate about what you do, who you serve, and why.
One of the most important aspects of this process is defining your ideal client segment by building client personas that reflect who they are and what they require from a financial planner. More detailed client personas help you understand their pain points and the ways you deliver value to these target clients by addressing these pain points.
After you know what problems you're solving for whom, determine what makes your solutions different from other financial professionals in your clients' eyes.
Do you have certifications in specific areas or have you worked in a profession that helps you understand those you serve? For example, you may be a former college professional athlete or have experience in a separate field like medicine before becoming a financial planner. You may even, for example, serve clients in a specific generation who also work in specialized profession, make a certain income, and have unusual financial challenges or investing needs. Your experience serving a particular type of client may be invaluable to others who fit the same mold.
Writing Your Value Proposition
With all of this information at hand, you can sit down and write your value proposition. Getting your value proposition right on the first try is a bonus, but don't expect to, since precision is crucial. Remember you're creating this for clients, not other financial professionals, so avoid industry jargon.
Describe the benefits (not features) of your financial planning services to clients, including how your services will meet the needs of your target clients and make their lives better. Address your ideal clients' wants, needs, and fears when drafting your value proposition. Connect the pain points you identified while finding your value proposition to the value you offer. Show your prospective or current clients why you're the go-to provider of these financial planning services.
Your value proposition needs to be clear and simple, it also needs to include an explanation of how you're different, and has to be able to be understood in less than five seconds. It must show you understand your clients—a prerequisite for offering holistic financial planning—and that your offerings are consistent with that understanding.
Communicating Your Value Proposition
Your value proposition is an important part of your digital brand, and it's only most helpful to you and obvious to your clients if you communicate it strategically.
To learn how, read our blog post, "Building a Strong Digital Brand," or watch the webinar below to see Fidelity's research on digital marketing.
DISCLAIMER: The eMoney Advisor Blog is meant as an educational and informative resource for financial professionals and individuals alike. It is not meant to be, and should not be taken as financial, legal, tax or other professional advice. Those seeking professional advice may do so by consulting with a professional advisor. eMoney Advisor will not be liable for any actions you may take based on the content of this blog.
You may also be interested in...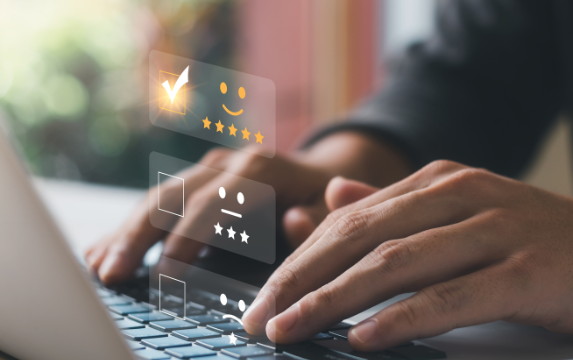 Client relationships are at the core of every financial professional's business. If you deliver the best possible experience to your… Read More
CE Webinar: The Rise of Impact Investing (1 CFP® CE Credit)
Impact investing strategies are surging as more investors seek to align their money with their values. Join eMoney and Fidelity Charitable Thursday, July 14 at 2:00 p.m. ET to learn all about the impact investing landscape and how to build your own impact strategy.
REGISTER NOW