How Any Firm Can Take Financial Planning to the Next Level
• Steve Levis • April 23, 2020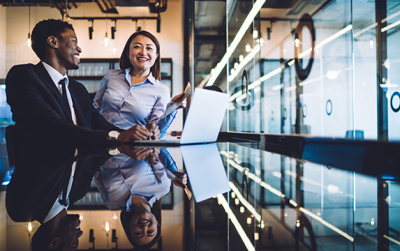 Updated on: February 3, 2021
No matter your planning sophistication, there are proven ways of taking financial planning services to the next level for the growth of your business. A recent Cerulli report shows that productivity increases as technology use increases—leveraging financial planning technology in the right ways can help you evolve your service offerings.
According to the report, only 36 percent of practices are heavy technology users, but they control nearly half of the asset market share1. Heavy users of technology, on average, manage $238.9 million per practice, whereas light users of technology manage $106.3 million. Further, 52 percent of firms with $500 million or more in assets under management (AUM) are heavy users of technology.
The largest, most productive advisory firms are far more likely to be heavy users of technology. Addressing your use of financial planning technology is a great way to offer next-level services to your clients. Whether your practice is large or small, the right technology can allow you to scale processes and devote more resources to meaningfully engaging your clients.
Recommendations for Three Different Levels of Financial Planning Maturity
Whether your firm is just getting started or at the forefront of planning sophistication, these recommendations may help improve client experiences and grow your business.
Getting Started with Financial Planning Services
For those who are just beginning to offer financial planning, finding short- and long-term success starts with implementing financial planning step by step—finding a solution that helps you maintain your momentum while you get up to speed with planning. It's typically best to start with your strengths and expand into comprehensive planning over time. For example, you could start by offering retirement outlooks alongside your investment recommendations. You may find that putting your client's portfolio into the context of their retirement goal makes for far more meaningful conversations with your client, especially when markets are volatile.
It's important to consider right from the start what kind of personnel and technology will be needed for planning. Investing in the right technology can help you avoid dealing with a convoluted and inefficient tech stack in the future, while hiring the right personnel can keep advisors focused on revenue-generating activity.
But the most important consideration when getting started is scalability. You want to make decisions that will enable the future success of your firm. One powerful way to do this is by choosing a technology solution that will scale with the growth of your firm and planning services. This means finding a solution that offers both basic and complex planning to serve all your clients over their entire financial lifecycle. Look for something that won't disrupt current processes, but also won't require you to fully remake your tech stack down the road.
Evolving into a Streamlined, Planning-led Firm
For those that are already doing planning, the question is this: How do you improve upon existing processes and grow with your clients?
41 percent of firms are medium users of technology, so a lot firms are currently asking themselves this question. One of the first things these firms should do is assess the efficiency of their tech stack. A lot of firms have invested in new technology as new problems have arisen over the years. In many instances, this has resulted in a complex network of systems that don't integrate well. Assessing which technology solutions actually work within your practice, which softwares integrate with each other, which parts of the tech stack are most valuable, and which parts keep things easy and efficient can go a long way in streamlining the planning process.
You can also work on better segmenting your client base and expanding your service offerings. For example, junior advisors could be paired with younger clientele to provide more basic planning services while senior advisors could work with clients who have more complex needs. In this scenario, support staff could be used to ease advisors' workloads, helping them stay productive and focused on client-facing activities. Segmenting the client base and service offering in this way can further streamline the planning process. It can also provide clear career paths within your firm.
Finally, you should be asking yourself how to freshen things up in planning. What other services can you continue to layer on for clients? What upcoming topics will clients want to talk about? Putting client concerns at the heart of the practice, while using technology to collaboratively and proactively help them achieve their most important goals in life, will help you take your service offerings to the next level.
Staying at the Forefront of Planning
More and more firms are looking at planning as a solution for growth and retention. For those who were first to adopt financial planning, the challenge lies in staying ahead, because if you're not continually engaging your clients, someone else will.
In order to stay ahead, these firms need to consider what their strategy is for bringing on the next generation of clients, as well as the next generation of advisors. For the most part, younger generations aren't yet interested in comprehensive planning services, and senior advisors are aging and retiring. Leveraging basic, goals-based financial planning software, as opposed to advanced cash-flow planning software for complex planning needs, can be a great way to bring on a younger generation of advisors, who can then bring on a younger generation of clients. Getting ahead of these macro trends and proactively addressing this service gap will set your firm up for long-term success.
These firms can also challenge themselves to make sure there's no single client engagement that's just about checking a box. In fact, the most forward-thinking firms can work on delivering client-led planning services to differentiate themselves from others who provide comprehensive planning. Client-led planning involves letting clients come up with their own scenarios or ideas. This positions advisors as more than just a financial coach—they then become a life coach and trusted confidant. Not only does this help clients invest more in the process, it helps advisors cultivate longer-lasting, more productive relationships with clients.
Remaining at the forefront of planning sophistication requires constantly pushing your firm to embrace change—to be open to a shift in processes and a shift in mindset to prepare for long-term trends and deliver a client experience that anticipates client needs.
Scalable, Powerful Financial Planning Software Fuels Growth at Every Step of the Way
No matter your level of planning maturity, taking financial planning to the next level can keep your clients happy and your business growing. Whether you're just getting started or are an industry-leader, there are clear ways you can challenge yourself to give your clients more.
Productivity increases as technology use increases. Financial planning technology that scales with the growth of your business and serves a diverse range of clients empowers you to continually improve your services.
To take financial planning to the next level, start your free trial of eMoney today and see how our comprehensive planning platform can fuel the growth of your firm.
Sources:
1."U.S. Advisor Metrics 2019: The Digitally-Empowered Advisor." The Cerulli Report, 2019.
You may also be interested in...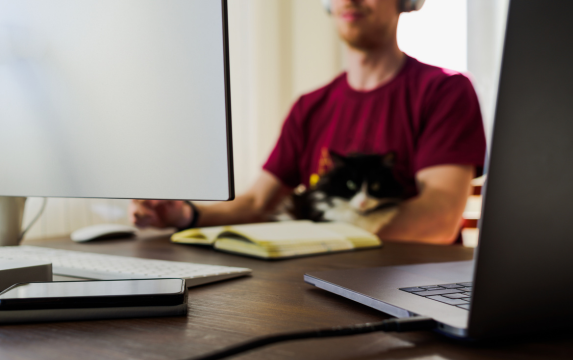 Company culture, at its most basic level, is defined as "how things get done" in each unique workplace. The way… Read More
Couples & Clashing Values: A Practical Guide
Download our latest eBook and get practical strategies for navigating money conflict between couples.
Download Now