How Financial Advisors Can Build an Affiliate Network
• Lyle Solomon • March 15, 2022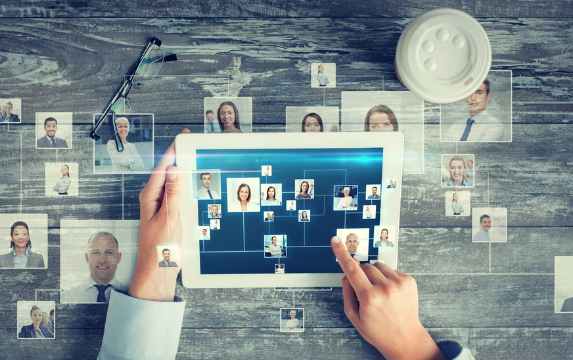 You are a fresh and dynamic financial advisor full of practical ideas to help your clients. The only problem is you are new in the industry. You don't have a solid client base, or network connections that can help you to build one.
An affiliate network can help you to solve this issue. It can help you to build a solid client base by promoting your business to different classes and groups of people. In short, it is a one-stop solution for growing your business.
How Does an Affiliate Network Work?
Affiliate networks and programs are often used interchangeably. But there is a subtle difference between them. An affiliate network is an online marketplace where you can explore several affiliate marketing opportunities. You can join an affiliate marketing program of your choice to get leads and convert them into clients.
An affiliate receives a commission by promoting the products of another company or an individual through an affiliate network. An affiliate earns a percentage of the profit from each sale they make when promoting a product. Affiliate links that direct the prospect from one website to another are then used to track the leads and sales (when applicable).
As a financial professional new to the industry, there are numerous benefits of building an affiliate network, namely collaborations with well-known, brand-aligned marketers, and access to a highly engaged, targeted audience. Affiliate networking is one of the best ways to create brand awareness and help drive prospects into clients.
Building an Affiliate Network in Six Steps
1. Have an online presence. Hire a digital marketing firm to build a good website. The website should highlight your expertise and have proper SEO optimization. Ask them to create a separate section on affiliate marketing. Create an FAQ (frequently asked questions) page on your website to give complete information to affiliates.
2. Create high-quality content. No matter how hard you work to build your affiliate network, it won't help you generate clients (new revenue) if there is no traffic to your website. Upload fresh, unique, and SEO-friendly content on your website. Since you are a new financial advisor, you should periodically develop and publish content on your domain. People who come to your website through affiliate programs would check your website once. If the website is not up to the mark or there is thin content, you may find it difficult to convert quality leads into customers in the long run.
3. Join an affiliate network. To create your own affiliate network, you must find other networks that are working in the same industry. Join an affiliate network with a strong audience base once your website is ready. Once you pay the required fee, you will get the option to work with the network's affiliates. That's how you can grow your connections and build your own big affiliate network.
4. Find the right affiliate programs. There are hundreds of affiliate marketing programs on the world wide web. But not all of them are suitable for financial advisors and your business. Several banks and financial institutions have affiliate marketing programs. Explore these and decipher if they appeal to you. What is their commission rate? Is it reasonable? Can you afford it? Make a comparative analysis of all the programs and select the best one.
For example, if you know how to consolidate payday loans, credit cards, medical bills, and personal loans, you can opt for debt relief affiliate programs.
Before you join any program, check if they are popular and user-friendly. Read the online reviews to get an idea of what you can expect from the program.
5. Join the affiliate program. Remember, joining an affiliate network does not imply that you qualify for all the affiliate programs. There are a few more steps you need to take. For example, you have to apply for the affiliate program, get approval, go through the guidelines, and start working accordingly to create leads.
6. Analyze what type of network your competitors are joining. Have you ever heard that adage, "Keep your friends close and enemies closer?" Keep a close eye on your competitors. Find out what they are doing to build affiliate networks. Have they joined any affiliate programs? If yes, you can join that program too. If required, you can collaborate with your competitors and build an affiliate network together.
Another benefit of analyzing what your competitors are doing is finding the mistakes you are probably making and rectifying them accordingly.
Building a Referral Network with Other Professionals
Keep one in thing in mind: Your affiliate marketing will only work when you choose programs that will fulfill your clients' needs and goals. If you would like to forgo online affiliate programs, you can also pursue a more traditional route of creating affiliations and relationships with local professionals that serve your prospective client base.
For starters, you can ask your friends and family members to recommend your service to their acquaintances. Clients place a large amount of trust in a recommendation for a financial advisor, so it is well-received from friends or close contacts as opposed to an advertisement made online or elsewhere.
But how do you build a referral network with lawyers, tax professionals, mortgage professionals, and other people from your industry? For financial advisors, they are the best referral sources for new clients. They can refer investors who are 20-times more valuable than client referrals.
The best way to influence them is to offer financial incentives. This may include paying introduction fees, sharing revenues, and trading clients. Indirect financial incentives are also good. You can help other professionals to build their business in the following ways:
Give insights into the world of affluent clients
Suggest business development strategies
Demonstrate how you can add value to their existing client relationships
In-person and Virtual Professional Networking
Another simple way is to attend seminars where you can connect with other professionals in the industry. Make a list of professional referral sources and invite them to seminars. As the event's emcee, you'll get an opportunity to showcase your expertise in front of the top professionals in the industry and network with them.
Social media marketing is yet another way to get referrals. You can connect with other professionals through LinkedIn, Facebook, Twitter, etc. Create a business page on Facebook and ask your clients to like it. After that, you can forward it to other professionals.
You can also create a referral incentive program and announce it on your website. Send emails about the referral program to clients, attorneys, tax consultants, etc. Make sure you follow all the government rules and regulations when you offer gifts to professionals and your clients.
Is there an attorney or insurance agent or a leader of the local chamber of commerce you admire that you've previously worked with? If that's the case, you may make a deal with that person to trade connections or approach all of your combined contacts as a group. You can offer various services to a group of people in this fashion, and the offer will come from at least one person they already know and respect. You might also request these professionals to give testimonials for you and your services, which you can put on your website or social media accounts. It's free publicity, coming from individuals who appreciate your work.
Marketing for Financial Professionals
As a newer financial advisor, you don't have to build your business on your own. Whether it's an affiliate marketing program, virtual networking, or referrals from other professionals, you can find clients. Learn more on this topic from eMoney's eBook, Elevating Your Financial Planning Business: Improving Client Engagement and Experience Through Better Marketing.
DISCLAIMER
The eMoney Advisor Blog is meant as an educational and informative resource for financial professionals and individuals alike. It is not meant to be, and should not be taken as financial, legal, tax or other professional advice. Those seeking professional advice may do so by consulting with a professional advisor. eMoney Advisor will not be liable for any actions you may take based on the content of this blog.
The views and opinions expressed by this blog post guest are solely those of the guest and do not necessarily reflect the opinions of eMoney Advisor, LLC. eMoney Advisor is not responsible for the content, views or opinions presented by our guest, nor may eMoney Advisor be held liable for any actions taken by you based on the content, views or opinions of the guest.
You may also be interested in...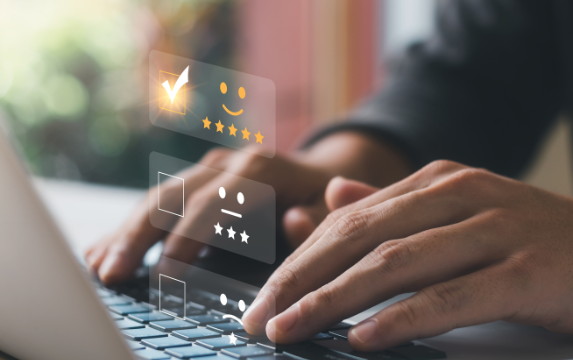 Client relationships are at the core of every financial professional's business. If you deliver the best possible experience to your… Read More
CE Webinar: The Rise of Impact Investing (1 CFP® CE Credit)
Impact investing strategies are surging as more investors seek to align their money with their values. Join eMoney and Fidelity Charitable Thursday, July 14 at 2:00 p.m. ET to learn all about the impact investing landscape and how to build your own impact strategy.
REGISTER NOW