How One Advisor Went Viral on Social Media
• eMoney Communications Team • July 15, 2021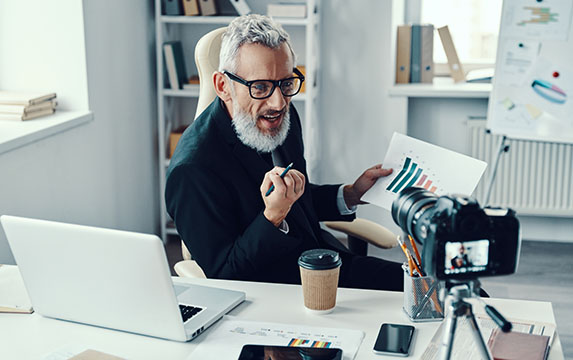 When it comes to marketing, you have to meet people where they are. Today, that means being on social media. But social media marketing for financial professionals presents unique challenges.
In the fifth episode of Season 2 of That Makes Cents, hosts Dr. Brad Klontz, Professor of Financial Psychology at Creighton University, who researches the intersection of emotions and money, and Celeste Revelli, Director of Financial Planning at eMoney, who oversees the company's Financial Planning Group's educational operations, discuss how social media can help financial professionals connect with clients and prospects.
Building Momentum on TikTok
Klontz's background fueled his desire to amplify his financial expertise on social media. Raised in a low-income household, he has a keen interest in making financial information and research readily available to less wealthy demographics. He quickly identified social media as an effective way to further his mission.
If you're not on social, you're passing up the opportunity to get accurate information out to the people who need it, says Klontz. It's also an opportunity to connect with potential clients. eMoney's Consumer Marketing Study supports this idea, finding that 60 percent of individuals aged 18-24 and 41 percent of those 25-34 have used an advisor that reached out to them on social media.1
Though Klontz built audiences on multiple social media platforms, he has seen the most success with TikTok. When he first joined the platform, he was impressed by the potential reach it offered—garnering 700,000 views by the time he released his tenth video.
This momentum has only grown as he continues to create content on TikTok. In June 2020, he had 72,000 followers. Within the span of 10 months, that count has almost tripled, growing to 272,000.
Creating Content That Resonates
The two key drivers behind building an audience on social media are understanding marketing best practices and creating compelling content.
Before jumping into content creation, Klontz recommends taking time to understand the culture of each social media platform. While being present on multiple platforms is important, Klontz recommends focusing on one platform and creating content that will resonate with that platform's "culture." You can then cross-promote it on other social networks to increase the content's overall reach.
Revelli, who has recently begun her own journey of distributing content on Instagram, mentions that she always keeps her audience in mind. For her, this means focusing on busy moms with an interest in growing their wealth and increasing financial stability. Her content is a mix of relevant financial information and motivational content that can help them get through life's demands with confidence.
Authenticity Reigns Supreme on Social
Investing time in creating educational content can be overwhelming, but the lift isn't as heavy as you might believe.
Klontz has observed that highly curated and heavily produced content hasn't been as successful for him. Instead, modern social media trends have turned toward the personal. People crave a more authentic experience—a look into your life and your world. Klontz points out that authenticity is especially important when discussing money, a highly personal topic that's identified as a source of stress for many.
As Klontz mentions, this desire for authenticity cuts down on content creation time—especially for video. You don't have to go to a studio, put on elaborate hair and makeup, or worry about creating something with high production value. Instead, you can simply reserve a few minutes in the middle of your day and record yourself offering up helpful information that's relevant to your target audience.
Overcoming Social Media Fears
Between worrying about misrepresenting themselves and the fear of breaking SEC regulations, many financial professionals find starting marketing on social media to be their greatest challenge.
Klontz believes that the solution to the compliance problem is simply modeling your social media behavior after your behavior in client meetings. If you're compliant when you sit down with clients, then that should easily translate to social.
While social media marketing has historically been difficult from a compliance standpoint, Revelli points out that the SEC has recently begun to reshape its regulations to adapt to today's digital landscape. For example, as of December 2020, financial professionals can share client testimonials and reviews online.2 Though the SEC is still in the process of fully addressing the digital space, they're slowly opening the door to social media marketing for financial professionals.
To continue learning about how financial professionals can effectively market themselves, check out Season 2 of the That Makes Cents podcast.
Sources:
1. 2020 eMoney Consumer Marketing Survey, September 2020, n=2,000.
2. Waddell, Melanie. "SEC Adopts New Ad Rule, Allows Client Testimonials." ThinkAdvisor, 2020. December 22. https://www.thinkadvisor.com/2020/12/22/sec-adopts-long-awaited-ad-rule-changes-allows-client-testimonials/.
DISCLAIMER: The eMoney Advisor Blog is meant as an educational and informative resource for financial professionals and individuals alike. It is not meant to be, and should not be taken as financial, legal, tax or other professional advice. Those seeking professional advice may do so by consulting with a professional advisor. eMoney Advisor will not be liable for any actions you may take based on the content of this blog.
You may also be interested in...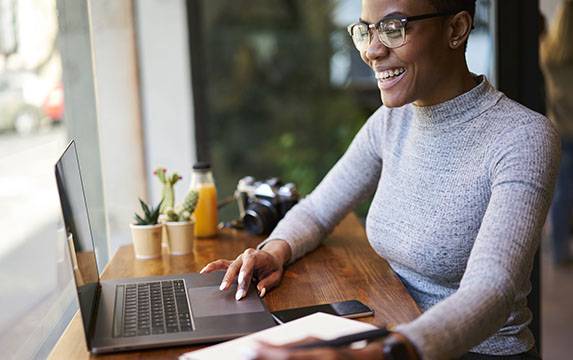 Content marketing can play an essential role in any modern financial professional's marketing strategy. According to the eMoney consumer marketing… Read More
CE Webinar - Making Money More Human: The Value of Emotional Intelligence in Financial Planning (1 CFP® CE Credit)
Join eMoney Thursday, October 7 at 2:00 p.m. ET to explore the power of emotional intelligence and the CFP Board's recent change to its principal knowledge topics.
REGISTER NOW