How Promoting Data Governance and Security Will Increase Engagement
• Sarah Miller • November 3, 2020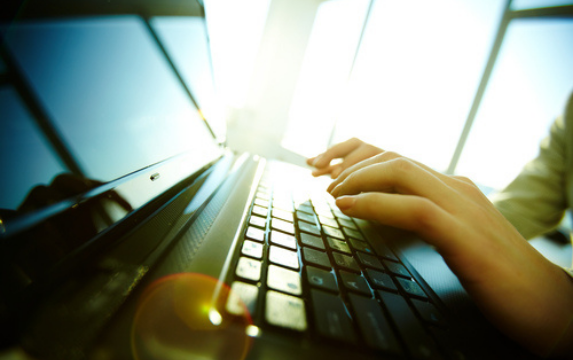 With social distancing the new normal for the foreseeable future, more and more of us are connecting digitally. And whether it's video calls with friends and family or online food takeout, it seems use of digital tools is inevitable.
For financial professionals, this environment accelerates the need for digitizing client-facing tools such as client reporting, document sharing, and video conferencing. And as more firms move towards digitizing the client experience, it's important to proactively address any concerns clients may have. An essential piece to supporting and serving clients is data collection and information exchange, but clients may understandably be sensitive to how their data is used—perhaps more so in a remote or digital exchange.
Financial services is an industry where data security is paramount. A client's financial picture relative to household assets, income, savings, and spending, is only as accurate as the data collection that goes into it. Financial data aggregation involves gathering data from disparate sources and presenting it in a single, comprehensive view. The power of data aggregation lies in the fact that end-clients gain a complete view of their financial situation, and their financial professionals can serve them more holistically.
Don't Wait for the Moment—Create It
Promoting data governance and security shows clients you care about their sensitive data. Nearly every client you work with may have concerns about their privacy and data governance, so the best approach is to be ready to talk about it.
Being transparent can help build the relationship, so address it before even being asked. And while attention to data governance and security protects your clients' overall financial well-being, it also protects your firm's business continuity and risk management.
Your Data Governance and Security Checklist
Security should be top of mind throughout every planning engagement. Here are three essential areas where you can start promoting security in the planning process:
Educate clients on your or your data provider's policies
Train clients to be vigilant with personal data
Use secure document storage
Explaining Data Policies
If you are using technology partners, look for comprehensive documentation provided by those services to understand their data governance and security policies. If it's not readily available, then ask and find out. Remember, the more you know, the more you have in your toolbox to share with them.
For example, when it comes to utilizing data aggregation, review the policies of who your technology partners are using, and how the data is being used or shared. Can you answer definitively on whether they sell or share client data? Learn what they have in place to protect data. What does their data governance program look like? What level of data encryption do they have? Is data password protected or audited on a regular basis? How do they vet third parties they share data with?
Having these answers documented will help create a smooth client onboarding experience and a foundation of goodwill for the engagement ahead. You can consider including the topic of data governance and security alongside handling the compliance process, or in marketing and disclosures.
Staying Mindful of Security
Cybersecurity threats pose a risk to just about every company all over the world and the financial services sector is not immune; arguably, it could be even more vulnerable. That is why education and awareness do not end with data policies. Safeguarding sensitive personally identifiable information (PII), which is commonly shared in a financial planning engagement, is a responsibility of both the financial professional and client.
Discuss with clients who in your firm will have access to their data and PII. Clients should understand when it is appropriate to share information. Explain to them how to be vigilant and protect their data. For example, if they have bookmarked the login to their client site, is that browser password protected if shared by other users? Consider having this dialogue as part of your onboarding process or include mindful security tips in a newsletter or other ongoing communication. Once again, creating awareness between both parties helps build trust in the relationship.
Engaging Securely
And finally, you must practice what you preach. Promote the security of your processes, in addition to the technology. If you are using third-party software at your firm, discover the best tools that will help you engage your clients safely in a digital world. Secure document storage allows you to safely store sensitive information with easy access for both you and your client. These tools also help you keep communicating and keep building relationships with your clients, even when you can't meet in person.
For more ideas on how to use technology to engage with intent and deliver a secure client experience, watch our on-demand webinar featuring Mike Hemmert, VP, Enterprise Sales and Celeste Revelli, Director, Financial Planning at eMoney.
You may also be interested in...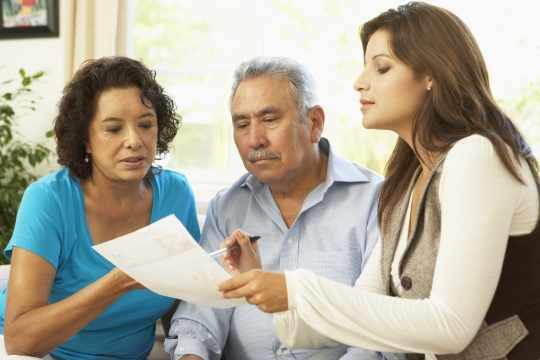 For financial professionals offering financial planning, there is a challenge to replicate a great client experience time and time again. Read More
Webinar - Elevate Your Financial Planning Strategies, Part 2
Hear from a panel of advisors who have successfully implemented financial planning strategies at their firms.
REGISTER NOW
Webinar - Elevate Your Financial Planning Strategies, Part 2
Hear from a panel of advisors who have successfully implemented financial planning strategies at their firms.
REGISTER NOW