How to Price Your Financial Planning Services
• Joe Buhrmann • August 17, 2021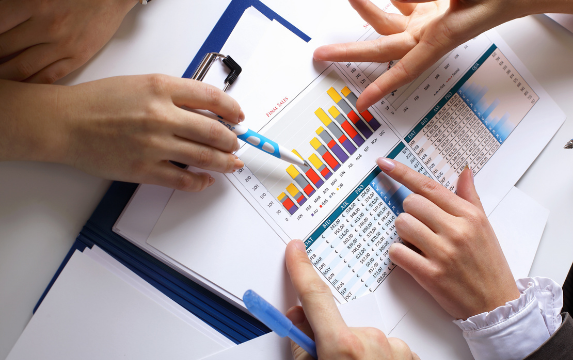 As the financial advisory industry shifts towards a planning-led business model, the popular AUM-based fee is becoming less applicable. While charging based on AUM decades ago freed advisors from being tied to commissions and product sales, allowing them to focus on ongoing relationships and advice, it is giving way to simpler, more transparent, more accessible fees for planning as a service.
Many financial professionals are now faced with the challenge of attributing a value and price point to something as intangible as financial planning. Firms have experimented with many different ways to structure a fee that easily translates to the value being delivered with a financial plan. While no clear favorite has emerged, one thing is certain: There is no single right way to charge financial planning fees.
How you and your firm decide to price your planning fees comes down to what you base your value on, how you calculate that value, and how you collect your fees.
4 Different Ways to Determine a Financial Plan's Value
What is a financial plan actually worth? It may not be immediately apparent if you're charging based on AUM, but most firms that charge planning fees use one of four different approaches to determine the value of a plan.
1. Fees based on a financial professional's time: One of the most common ways to set a financial planning fee is by determining what a financial professional's time is worth in relation to the desired revenue to be generated. The final price will be determined by the fee structure you use, but firms can essentially find the value of an advisor's time by dividing the desired revenue by the available planning hours a financial professional has for clients. If a firm desired $250,000 revenue from clients with 1,000 available planning hours in a year, for example, the fee would have to be based on a value of $250/hour. This value can then be used as the basis of an hourly rate fee, flat fee, retainer, or project-based fee.
2. Net worth plus income: Some firms are choosing to price their planning services based on their clients' wealth and ability to pay planning fees. This is similar to the AUM approach, but more accessible to those who may have a high income but little or no assets to manage and would like to pay for planning services. It's typically set at a flat rate the firm thinks is affordable for clients. An example could be a fee that's 0.5 percent of total net worth and 1 percent of gross income. Again, this price point could be incorporated into different fee structures.
3. The complexity of the plan: In this approach, firms can set a price point based on how complex and involved the client's planning needs are. This is similar to setting a price based on an advisor's time but may offer a simpler way for firms to gauge the value of the plan. They can set pre-determined complexity factors and use a pricing matrix to calculate a price point—assuming they know the number of hours that go into each specific aspect of planning and how much that time is worth. Once the full scope of a client's planning needs is assessed, these complexity factors can be tallied up to come to a final price.
4. Value-based pricing: Financial professionals can also determine the value of their planning services by studying their competitors. At the highest level, firms can take a look at what differentiates their services compared to the next best alternative—the firm clients would go to if they couldn't go to you—and determine a realistic dollar value for that differentiation and add it to their competitor's price point. This may be a challenging way to find a price point but is highly effective for firms that serve a clearly defined client segment and offer best-in-class services. One word of caution here: This method only works if competitors' pricing is reasonable and justifiable.
Whichever method you and your firm choose, finding the value of a financial plan is the heart of finding the right price point for your financial planning fees. Once you've done this, you'll have to calculate and structure the final fee price and frequency.
Financial Planning Fee Structures
Structuring your financial planning fee mostly boils down to what would be best for your clients. Much like there are several different ways to find the value of a plan, there are several different popular fee structures:
Flat fee structure: In this scenario, financial planning services are billed at the same rate for all clients. This type of fee may work well for financial professionals with highly targeted niche services. It can be a great way to eliminate complexity in the pricing process, but it's only applicable in specific situations.
Tiered fee structure: a tiered fee structure groups clients into different categories based on their level of planning needs, with fees increasing from least complex to most complex. Setting different tier levels allows financial professionals to work with a broader range of clients, when compared to a flat fee, and graduate clients to higher tier levels as their financial situation matures. But much like the flat fee, this structure works best when financial professionals have a thorough understanding of the planning requirements for clients at each tier level.
Hourly fee structure: This may be the most straightforward way of structuring a fee. It is directly based on the value of a financial professional's time as described above. This fee structure is easy to calculate and it's easy for clients to understand what they're paying and what they're getting in return. It's also flexible—it can be applied to just about any individual's circumstances, whether they're just starting out or have deeply complex planning needs. It can, however, be difficult to accurately estimate how many hours a given plan will require.
Project-based fee structure: In this fee structure, financial professionals pre-determine the value of each component of their planning services. After assessing the client's needs, they can quickly tally a financial plan's price point based on the range of services to be provided. Compared to an hourly fee structure, a project-based approach gives financial professionals the leeway to account for small deviations in the time it takes to plan for a client and allows them to charge in a more holistic way.
This is just a high-level overview of fee structures in financial planning to help you understand how to price your planning services. If you'd like to learn more about these, we took a deeper dive into the pros and cons of popular fee structures in another post.
Frequency of Charging Financial Planning Fees
Once you know the value of your financial planning services and the fee structure that works best for your clients, you can choose the frequency at which you'd like to charge your fees:
Annual fee: As the name implies, this is a planning fee charged once per year to cover all planning services. This may be the simplest approach to charging a planning fee. It's straightforward and transparent, but depending on the client, may appear to be high. Financial professionals that take this approach must take care to tie the value being offered to the fee being paid.
Retainer fee: A retainer fee is charged on an ongoing basis with no definite endpoint—financial professionals could choose to charge biannually, quarterly, or even monthly. In this fee frequency, financial professionals can set scheduled meetings but remain available to clients at any time that they need advice.
Subscription fee: Much like a retainer fee, subscriptions are charged on an ongoing basis. Subscriptions differ in two primary ways from retainers: first, a subscription is typically renewed on a yearly basis, and second, subscriptions often have more defined agendas for meetings with clients, whereas a retainer is more flexible. Some financial professionals may choose to tier their subscription fees, allowing clients to choose from a menu of planning services and experiences.
Planning meeting fee: A fee for a planning meeting is just that—a single fee to meet and discuss everything that can be discussed within a set time frame. This fee frequency works well for modular planning services, as well as for those who can't quite afford ongoing planning fees but have important financial questions nonetheless. It's also ideal for serving those who have single, specific needs, such as a one-time decision of choosing between a monthly pension benefit or lump-sum payout.
Blended fees: Many financial professionals choose to implement a combination of fee frequencies and structures. The most common is charging an upfront fee and then charging a subscription or retainer fee on an ongoing basis. This accounts for the upfront work involved in a plan, as well as the ongoing work to keep a plan up to date and meet with clients regularly to understand their most important goals. Just be sure to check your state's guidelines on blended fee structures, as several states do not allow this form of compensation.
Finding the frequency at which you'd like to charge your fees is the last piece of the puzzle. There are many different considerations that go into pricing your financial planning services for the first time, but the structures outlined above comprise your primary options for setting a fee.
If you want to keep learning more on this subject, take a deeper dive into the practical considerations of fee-based planning in our recent eBook Shifting Your Compensation Model. 
DISCLAIMER: The eMoney Advisor Blog is meant as an educational and informative resource for financial professionals and individuals alike. It is not meant to be, and should not be taken as financial, legal, tax or other professional advice. Those seeking professional advice may do so by consulting with a professional advisor. eMoney Advisor will not be liable for any actions you may take based on the content of this blog.
You may also be interested in...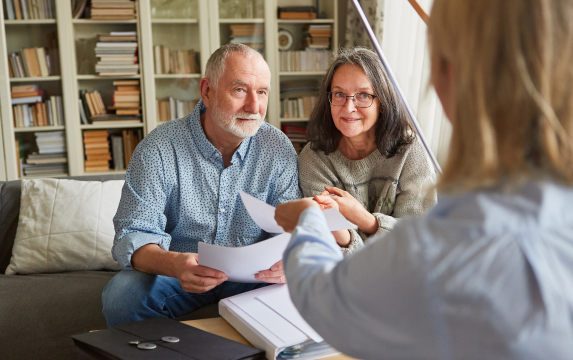 When it comes to developing a succession plan, one of several things will happen—something tragic like death or disability—but also… Read More
Couples & Clashing Values: A Practical Guide
Download our latest eBook and get practical strategies for navigating money conflict between couples.
Download Now