How to Supercharge the Home Office with Continuous Learning
• Connor Sung • November 23, 2021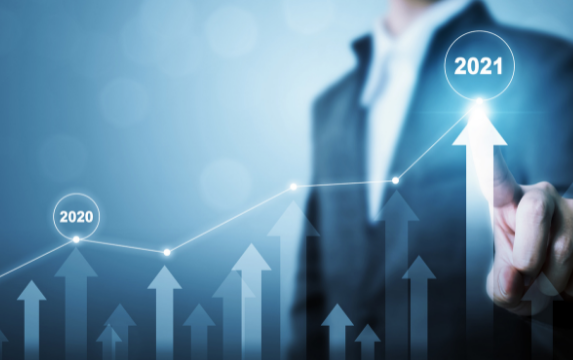 To facilitate a planning-led approach that supports financial professionals at all stages of their career, firms must fill their team's toolbox with the right tools, starting with financial planning software that streamlines their process through automation and continued learning.
With nearly half of the workforce actively seeking a new employment opportunity and Millennials largely on the forefront of this movement, we can be certain of one thing: Firms offering the best technology experience will win top talent.
The key to building an unparalleled employee experience for your new and existing financial professionals? Being intentional and thorough in the technology selection process and paying close attention to how each feature—analytics, compliance, data aggregation, oversight—facilitates continuous learning for your employees. Here are ideas to supercharge the home office to adopt technology.
Select the Right Planning Technology
Home offices must choose a platform that tightly aligns with their long-term business goals and overarching technology roadmap. The planning tool should seamlessly map to existing workflows and team structures, rather than requiring large organizational changes to function in its full capacity.
In other words, the humans interpreting and applying the insights must always come first; they should be in the driver's seat of the technology that supports them. To orchestrate the right dynamic between a planning tool and its user base, firms should prioritize:
Flexibility: Flexibility directly influences the scalability of your financial planning program. Ask yourself: Will this technology support us as we evolve? How does it align with our five-year plan? Does it integrate with the other platforms in our ecosystem?
Control: The best planning platforms are multidimensional—serving not just as an intermediary between financial professionals and their clients, but also between financial professionals and the home office of the institution they represent. The home office needs a high level of visibility into how their teams are using the tool as a whole, as well as the individual features, and how their usage translates into performance gains. Within the platform, your home office should be able to configure settings, monitor workflows, and streamline the user experience across the board.
Choice: The easiest way to see returns on your technology investment is to drive adoption through choice—giving financial professionals the opportunity to choose which tools they need to do their job most effectively. The right planning technology offers a suite of options and use cases, serving them a la carte.
A flexible platform that gives the home office administrator-level access to usage metrics and grants advisors the power of choice naturally doubles as a professional development tool. When the home office has continuous feedback at their fingertips, they can better support the financial professionals on their team, and with the right tools in their arsenal, the financial professional will be constantly evolving in their role.
Train Your Team to Ensure Platform Adoption and Optimization
Any platform the home office chooses will only be worthwhile if it's adopted by the team, which means support and ongoing learning are just as important as the technology itself. Additionally, the return on investment for a financial planning software is directly related to its usage; it's critical to establish your team's familiarity and adoption of technology tools early in the onboarding stage to ensure ongoing use.
Onboarding: Introduces the team to the features and functionality of the financial platform, and introduces the team to the tool's general capabilities. Consider whether to onboard an entire organization at once or do a staggered onboarding to ensure attention is paid to each individual.
Planning Knowledge: Codifies the planning process with a standardized curriculum that meets advisors where they are. Veteran advisors will need to see how the tool can support their well-established processes; younger advisors will be motivated by a tool that helps them learn as they grow.
Practice Management: Supports your team in rolling out this new technology-led approach across their entire book of business, with concrete examples and success stories that illustrate how the tool drives new revenue and helps to retain existing business.
Decide who will own the ongoing training and learning initiatives before selecting a financial planning platform. Will it be an internal resource, the platform vendor, or a combination?
The resource you choose will need to be intimately familiar with the team's challenges and goals in order to mold the platform to their ongoing needs and ensure a planning-led experience is woven into every client interaction.
Supercharge the Home Office
Technology decisions don't just impact your financial professionals. Selecting the right financial planning software can have a great impact across the leadership and operations of a firm, including the trickle-down of how it may influence your talent strategy.
For more ideas on the role of technology and technology adoption, learn more in the eBook Retaining Talent and Growing Your Enterprise with Financial Planning Technology.
DISCLAIMER: The eMoney Advisor Blog is meant as an educational and informative resource for financial professionals and individuals alike. It is not meant to be, and should not be taken as financial, legal, tax or other professional advice. Those seeking professional advice may do so by consulting with a professional advisor. eMoney Advisor will not be liable for any actions you may take based on the content of this blog.
You may also be interested in...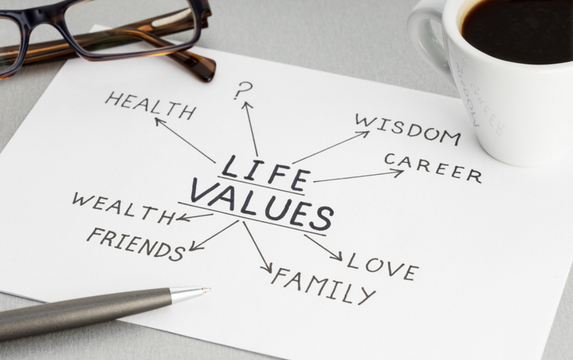 Holistic financial planning incorporates a client's total life and financial circumstances into their plan. The purpose is to go beyond… Read More
How Does Your Client Experience Stack Up? Take the Assessment!
Only 26% of financial planners say their clients are highly engaged and motivated. Take this self-assessment to see how your client experience compares!
TAKE THE ASSESSMENT