How to Talk to Your Clients About Market Volatility
• Joshua Belfiore • March 2, 2020
Updated on: February 2, 2021
Market volatility can be a nerve-racking experience for anyone. As most advisors know, clients tend to panic-sell during sell-offs, or at least attempt to panic-sell, which minimizes their participation when markets eventually rebound. This results in "sub-par" returns over time. Having spent 7+ years as an advisor at Merrill Lynch, I've seen this pattern of behavior again and again during market volatility.
Typically, as advisors, we try to alleviate client anxieties by explaining that market fluctuations are normal–they don't move in straight lines. We explain that these fluctuations are an opportunity to add to attractive positions so that we take advantage of volatility rather than allow our portfolios to be victimized by it. We may even use some hindsight example like '08 – '09 to highlight that even in the most turbulent markets, portfolios recovered so long as clients stayed invested and could participate in the eventual rise.
But we should be asking ourselves: What else can we be doing?
Putting the Financial Plan in Perspective Combats Tunnel Vision
Each morning, I drive into work, usually arriving by 8:00 a.m. with meetings and calls starting at 8:30 a.m. My hour-long commute includes periodic bouts of "light" traffic, but occasionally it's especially heavy, threatening to make me late or miss my early obligations. It's in these moments that I find solace in Google Maps, and its real-time "arrival time" projections.
When I begin to feel anxious that traffic is going to derail something in my schedule, my "commute-advisor," Google, more often than not reminds me that I'll actually arrive in time. What it's doing, importantly, is allowing me to connect the dots between my objective (to arrive in time for an 8:30 a.m. meeting) and my current position. With help from my "commute advisor," I can see that despite what's happening around me, I am still very much on track. Is wealth management any different?
We all get tunnel vision from time to time and, understandably, this is especially true for clients in turbulent markets. But whether commuter or client, there's something to be said for focusing attention on the end game.
Financial Planning Techniques to Coach Clients Through Market Volatility
Bouts of volatility present an opportunity to reframe the conversation by placing "performance" in context, and remind clients that their objectives, which they came to you to address in the first place, may still be very much on track.
Rather than focusing exclusively on portfolio and individual security performance, pivot to metrics and planning techniques which take a longer term view:
Monte Carlo analysis: Utilize Monte Carlo and the hundreds of randomized market scenarios it produces to paint a picture of a client's probability of success and how it may be unchanged or minimally changed despite recent events.
Goal funding: Focus on a client's funding status to illuminate the extent to which her goals are still sufficiently funded.
End of analysis metrics: Highlight the client's endgame. Illustrate the impacts, or lack thereof, to metrics like potential end wealth and the age your client's assets last—this can reassure the client and help you prepare corrective actions if necessary.
Decision modeling: Rather than opting to liquidate assets, explore shifting resources from lower priority goals to higher priority goals to shore-up the probability of achieving what's most meaningful to the client.
As wealth managers, we best speak to market volatility by helping clients connect the dots between portfolio activity, articulated client objectives, and the financial plan you've already created with them.
If you're looking for more ways to help clients through tough market conditions, check out Advanced Planning in eMoney to see how you can demonstrate complex scenarios over the client's entire financial lifecycle.
You may also be interested in...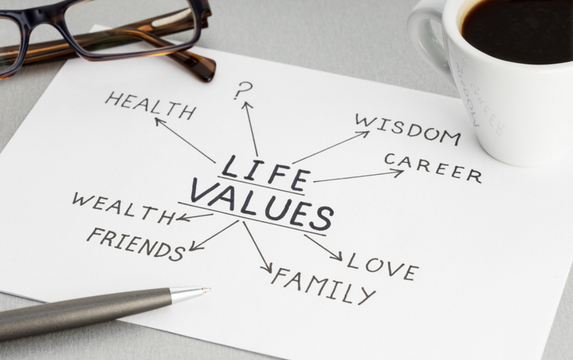 Holistic financial planning incorporates a client's total life and financial circumstances into their plan. The purpose is to go beyond… Read More
How Does Your Client Experience Stack Up? Take the Assessment!
Only 26% of financial planners say their clients are highly engaged and motivated. Take this self-assessment to see how your client experience compares!
TAKE THE ASSESSMENT