Leveraging Technology for Generational Wealth Planning
• Matt Schulte • November 16, 2023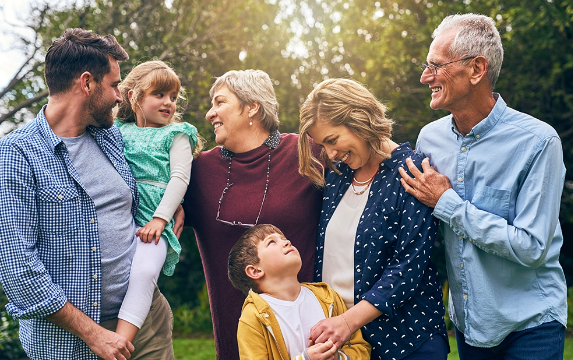 The Great Wealth Transfer is on the horizon, with $84 trillion going to heirs and charities by 2045.1
Advisors who want to futureproof their practices know that connecting with the next generation of clients is crucial. Yet it remains daunting. In a recent Cerulli survey of advisors, building multi-generational client relationships was among the top five challenges they identified, at 26 percent.2 Interestingly, managing technology needs was also in the top five, with a quarter of advisors struggling with this.2
When thinking through how to connect with a new generation of investors, it's important to consider the technology needed for generational wealth planning—a plan for how wealth will be transferred to the next generation. If the plan is not well communicated to the family, or the actual transfer is less than smooth, your opportunity to retain assets is less than certain.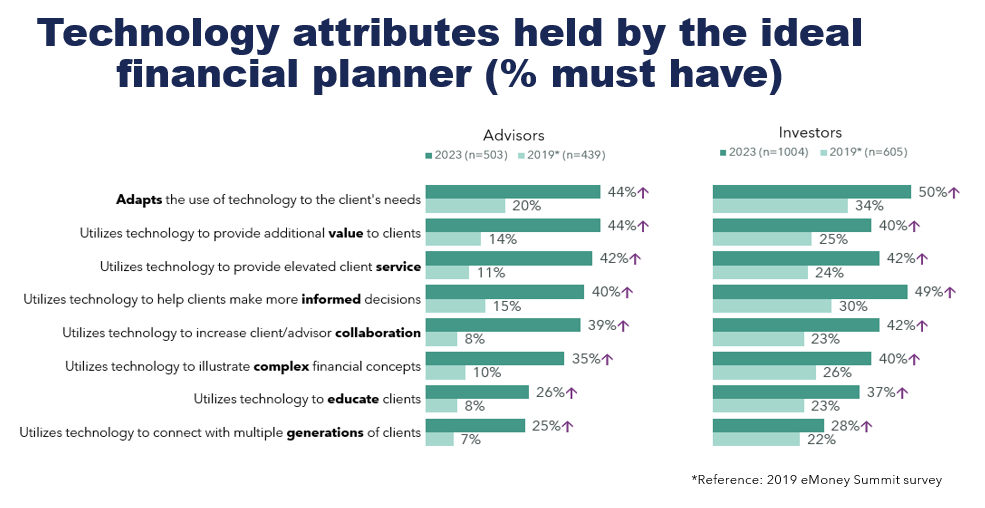 Here, we examine a few ways embracing technology can help in bridging the gap between the generations.
A Planning Solution for All Stages of Life
Inviting the children of your clients, regardless of asset level, to consider your services is a commonsense move. In many cases, these are the people who will eventually inherit the wealth you manage today.
The technology that got you to where you are today, however, may not serve this next generation well. For example, they might be a much better fit for a flat-fee pricing model for financial planning, versus charging a percentage of assets under management. To do that, you have to have a planning platform that can provide detailed analysis for, say, a 35-year-old who has a startup business, has young children at home, and wants to purchase a vacation home within the next couple of years. This young consumer will most likely be looking for deep personalization that won't be found in a simple plan that merely focuses on retirement projections. 2023 research from Fidelity shows younger generations value holistic wealth planning that goes beyond investment management and financial planning to include achieving overall life goals and peace of mind.4
Using tech to provide additional value to clients, as in the example above, is something 40 percent of investors found ideal.3 Clients are expecting more advice delivered in a more holistic manner, where advisors are looking at all of their needs, and your tech stack should support that. Only half of advisors say their tech stack makes it easier for them to attract younger clients.5
A Collaborative Approach
Making financial planning a collaborative, interactive experience has become increasingly popular, our research shows. Around 42 percent of investors said the ideal advisor uses tech to increase client-advisor collaboration, up from 23 percent in 2019.3 The boost in the appeal was even more pronounced for advisors—39 percent of them said using tech to increase collaboration was important, up from 8 percent in 2019.3
Applying this approach to building relationships with the next generation is a smart idea. People who are digital natives have come to expect personalization—73 percent of consumers overall expect companies to understand their unique needs.6
Using a collaborative planning platform to build a financial plan fulfills the expectations of younger investors. It's like hiring an architect to build your dream home, where you can ask "What if we knock down this wall?" or "What if we put this room on the other side of the house?" Those same kinds of "what ifs" can play out in an interactive planning session with the children of your clients.
Getting Organized
One way to help the next generation build a sturdy foundation is to show them the benefits of financial organization. Organizing someone's financial life into a single location in a client portal can help young clients feel more confident and comfortable in their financial decision-making. Nearly 57 percent of investors said the most desired feature of a client portal is the ability to see all accounts in one place.
Our research also shows advisors with strong portal usage have significantly better outcomes than tech-averse advisors, including improved communication and increased collaboration.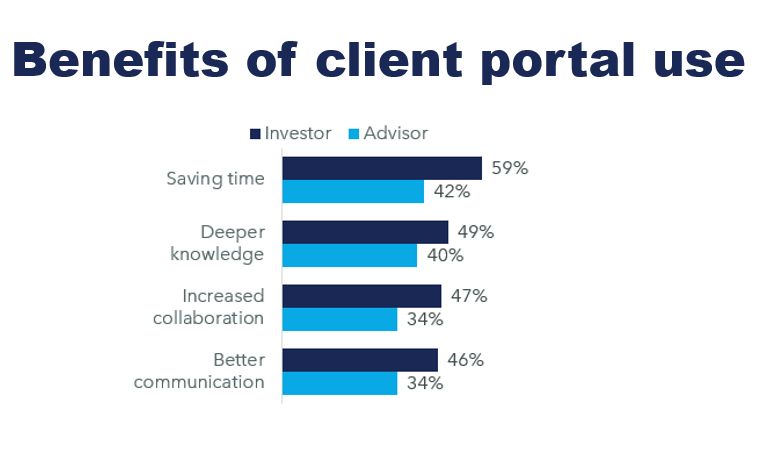 It's also wise to pay special attention to estate planning. Three-quarters of investors whose parents have a financial advisor or estate planner say they have an estate plan, will, or trust, compared with 49 percent of the overall adult population.7 As your client, they will likely be interested in a client portal and a secure vault where they can share their estate planning documents with you for review and coordination. If you find estate planning conversations challenging, our Candid Conversations: Estate Planning guide offers best practices to follow.
Building a Bridge
When you succeed in making connections with the next generation of clients, you set yourself and your practice up for a brighter future. Technology can help you build those ties and provide the personalized planning experiences that modern investors have come to expect.
To get more insight into improving your client experience, read an overview of our eMoney Beyond the Plan Research Study.
Sources:
1. Cerulli Associates. "U.S. High-Net-Worth and Ultra-High-Net-Worth Markets," January 2022.
2. Cerulli Associates. "The Cerulli Edge, U.S. Retail Investor Edition," February 2023.
3. eMoney Beyond the Plan Research Study, June 2023, n=1,507.
4. Fidelity. "It's Time to Change Your Mind About Young Investors." January 2023.
5. Arizent. "Winning the Great Wealth Transfer," June 2023.
6. Salesforce. "State of the Connected Customer," May 2022.
7. Vanilla. "2023 State of Estate Planning Report," September 2023.
DISCLAIMER: The eMoney Advisor Blog is meant as an educational and informative resource for financial professionals and individuals alike. It is not meant to be, and should not be taken as financial, legal, tax or other professional advice. Those seeking professional advice may do so by consulting with a professional advisor. eMoney Advisor will not be liable for any actions you may take based on the content of this blog.
You may also be interested in...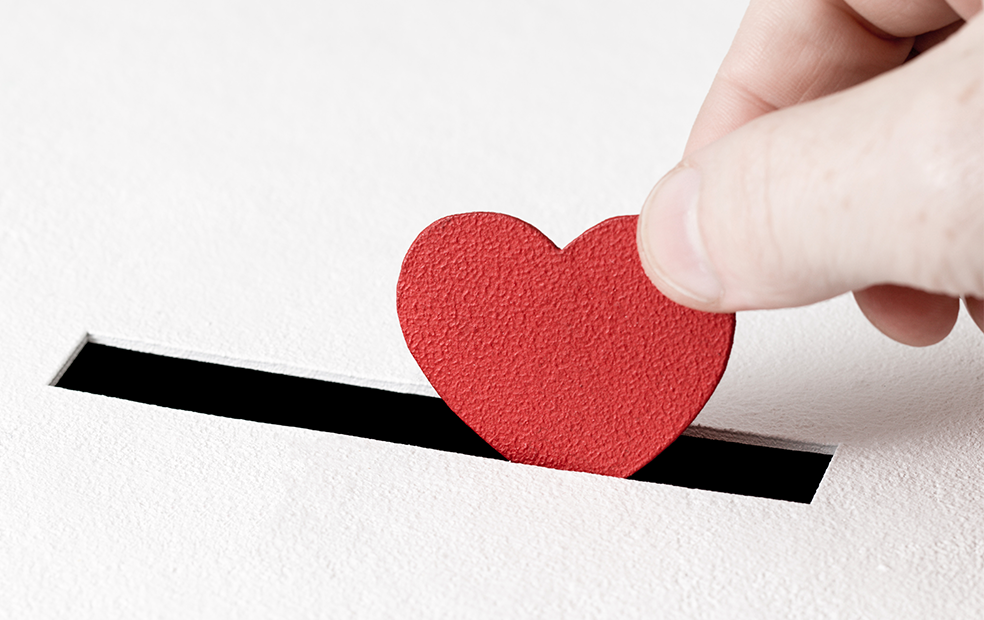 Having deep knowledge of charitable giving strategies is in demand among advisors, with about 90 percent of the wealthiest U.S. Read More
eBook: From Portfolio Manager to Planner
Download our latest eBook and learn how to use the data you already have to evolve your business and client relationships.
Download Now