Maintaining Culture in a Remote Work Environment
• Susan McKenna • May 24, 2023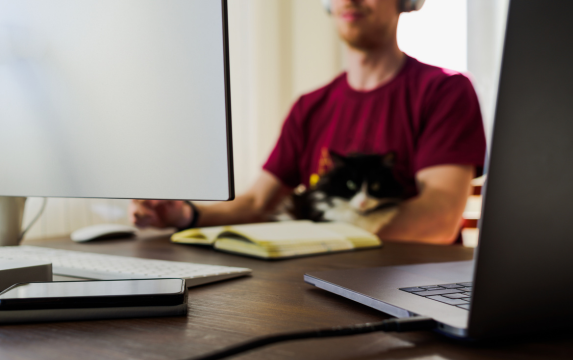 Company culture, at its most basic level, is defined as "how things get done" in each unique workplace. The way leadership and workers communicate, treat each other and make decisions not only impacts employee engagement but also the business's productivity.
Research shows that employees who agree that their organizational culture is positive are more likely to be highly engaged (84 percent) than those who do not agree (22 percent). The same study found that about 60 percent of disengaged employees would leave their company for a better culture.1
Workplaces have experienced a lot of change because of the pandemic. But whether you are back in an office full time, work for a remote-first organization, or some combination of these in a hybrid set-up, good company culture is an overarching driver of success that can't be ignored.
Building Blocks of Company Culture
Although our organization successfully pivoted from on-site to hybrid at the beginning of 2018 and to fully remote with the option for in-office days in early 2020, it's my belief that none of these changes would have been possible without a positive cultural framework. This framework must be inherent to a company's business model—its mission and vision—to support any type of organizational structure.
One of the most important places to start when examining company culture is values—the principles that matter most to an organization and its people. They should be at the core of your mission or vision statements. But establishing company values is only part of the equation. To have shared values, the employees must believe in the values adopted by the company.
Another crucial aspect of company culture is establishing clear communication channels to maintain productivity and engagement. Set up regular check-ins with employees and make sure communication channels are open and easily accessible for employees to ask questions or provide feedback.
Supported by a strong foundation in communication is the setting of clear expectations. Provide feedback on a regular basis to ensure employees understand how their work contributes to the company's goals. This can be accomplished by having a clear list of performance expectations, key performance indicators, and performance review processes.
Building a company culture on a strong foundation will enable all types of businesses to pivot to the employee working structure that will provide the most benefit to everyone.
Maintaining Culture in Remote-first Environment
The further we move from the events that drove many companies to adopt a work-from-home structure, the more we're hearing anecdotally about company leadership bringing employees back to the office. Many believe that it's harder to foster company culture when everyone is working remotely.
But if the foundation described above is present, there are further steps company leaders can take to ensure the continuation of a strong culture, even when employees are not in the same working space.
Provide necessary tools and resources: Ensure that employees have the necessary equipment, software, and resources to work efficiently from home:
Enhance existing communication channels: Use video conferencing for holding virtual team meetings, one-on-one meetings, and training sessions. Add instant messaging to facilitate quick and informal communication among team members.
Encourage work-life balance: Emphasize the importance of taking breaks, avoiding overwork, and maintaining a healthy work-life balance. Encourage employees to establish boundaries and prioritize their mental and physical health.
Foster a sense of community: Encourage virtual social events, such as team lunches, happy hours, or online games to help employees feel connected to their colleagues and the company culture. This will also help combat isolation and build a sense of belonging.
Embrace flexibility: Recognize that everyone has different needs and preferences, and offer flexibility around work hours, schedules, and working arrangements where possible to help employees manage their personal and professional commitments. Keep in mind that it's also important for company leaders to ensure fairness among remote employees.
Trust your employees: Avoid micromanaging and have faith that your employees will get their work done. Provide autonomy and flexibility where possible to help employees feel valued and respected. Trusting employees who work from home is essential for creating a productive and positive work culture.
For those contemplating the switch to a remote work structure, it's important to remember that an effective culture must transcend a physical location. Applying these steps can enhance a strong workplace culture to ensure employees feel valued and connected to the company's strategic goals, which is especially important in a remote work environment.
Benefits of Creating a Remote Company Culture
Now more than ever, a strong company culture is essential to business success and for those who embrace a remote culture, the benefits are numerous:
Increased productivity: Remote workers often report higher levels of productivity than their office-based counterparts. With fewer distractions and interruptions, they can focus on their work and complete tasks more efficiently.
Greater flexibility: Employees who work from home have greater control over their schedules, which can help them achieve a better work-life balance. This can lead to increased job satisfaction and better overall well-being.
Cost savings: By allowing employees to work from home, companies can save on overhead costs associated with maintaining a physical office, such as rent, utilities, and equipment.
Access to a wider talent pool: Companies that embrace a remote work culture can hire employees from anywhere that works for their business model, expanding their talent pool and potentially finding the best person for the job.
Environmental benefits: By reducing the need for commuting, remote work can positively impact the environment by reducing traffic congestion and carbon emissions.
Although there are many advantages, keep in mind that remote work isn't for everyone. Company leaders will need to decide what's best for their businesses. However, if remote work is a fit for your team, fully committing to the strategy can provide many benefits and be a powerful tool for achieving long-term success.
Start with a Strong Workplace Culture
Exactly what company culture means can change dramatically from organization to organization. But good culture starts with commitment. Building an organizational culture takes time and dedication—but a good culture can enable you and your team to do their most productive work no matter the organizational structure.
Source:
1 Paulsen, Elise. "Unpacking Organizational Culture in a New World of Work." Quantum Workplace, 2022. May 5. https://www.quantumworkplace.com/future-of-work/organizational-culture-research.
DISCLAIMER: The eMoney Advisor Blog is meant as an educational and informative resource for financial professionals and individuals alike. It is not meant to be, and should not be taken as financial, legal, tax or other professional advice. Those seeking professional advice may do so by consulting with a professional advisor. eMoney Advisor will not be liable for any actions you may take based on the content of this blog.
You may also be interested in...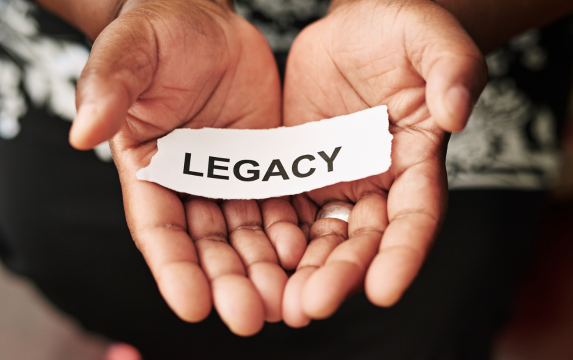 As a financial professional, you are likely aware of what the media is calling the Great Wealth Transfer—where $84 trillion… Read More
Couples & Clashing Values: A Practical Guide
Download our latest eBook and get practical strategies for navigating money conflict between couples.
Download Now