Making Your Advice Easy to Understand and Actionable
• Connor Sung • September 29, 2022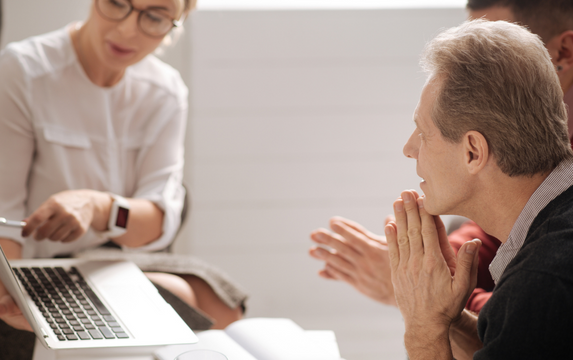 You present a solid, fact-based financial plan. Your client is elated and on board with your recommendations. However, stagnation quickly sets in. And then the plan you both agreed would help them reach their goals is never implemented fully.
Like the proverbial tree falling in the woods, your financial plan will lay silently on the shelf if your client won't—or can't—take action. Empowering clients to implement a plan is work that needs to happen outside of the plan itself. Financial professionals need to see themselves as active stewards of those plans to ensure success—both for their clients and their own bottom line.
By prioritizing and personalizing goals, and creating engaging planning experiences, you can help your clients take action on their plans.
Creating a Collaborative and Engaging Advice Experience with Technology
While planning technology can be a great way for your clients to interact and take more control over their situation, a digital platform can also be a means to create a centralized experience with their professional.
Advisors that leverage technology in the planning process may see the most success in deepening their client engagement. Planning technology allows for:
Collaboration about financial decisions or life events
Easy communication and client-advisor messaging
Financial progress visualization
Develop Personalized Recommendations and Set Achievable Goals
Aligning your recommendations with your client's true goals and aspirations, financial or otherwise, is the first step to creating a successful and actionable plan.
Many investors consider their family, ideal career, education, and physical health as natural pieces of their financial journey. It's important to take these factors into account and develop a holistic view of your client's life before goal-setting.
Ask your client what matters most to them. Is it saving for a vacation or college tuition? Or living comfortably during retirement? Your client may not be fully aware of what is most important to them before seeing you. But by assessing their needs and priorities, you can get to the root of their financial goals and create personalized recommendations that match.
When helping clients to prioritize their goals, it's important to use the same language they do and narrow the scope to their current and immediate planning concerns. As their financial professional, you still have to keep thinking about their longer term goals, but you don't want to overwhelm them in the process. Ensure the client's goals are targeted to deliver some immediate results and create "quick wins."
In particular, you can make your recommendations actionable by breaking down a shorter-term goal. Emphasizing regular reviews of their budget and spending levels helps to ensure the goal stays realistic to their situation.
Engaging Consistently to Keep Advice Actionable
Empowering clients to act on their personalized recommendations requires financial professionals to stay connected to their clients' financial lives.
It's essential to set clear expectations of when you plan to meet or talk next, when specific action items are due, or when plan updates will be made available. Establishing a regular cadence of communication will help encourage client action and alleviate any concerns.
A consistent strategy of interactions, whether in-person or digital, is particularly helpful during a transition or during turbulent market times. If the client is feeling uncertain or stagnant, those are the moments to build that trust and reassurance back to the plan recommendations.
Within those interactions your insights on their plan progress can be highly influential to how they proceed. Keep any goal tradeoffs top of mind with them. Your ability to show how their current action—or inaction—connects with their future self is key to sustaining their engagement in the plan.
Visualizing Plan Progress and Success
Offering your clients different ways to digest your recommendations—and monitor the progress—can also help to align expectations early in the process and avoid stagnation down the road.
When discussing client goals inside of a digital planning platform, you can set the time horizons and use simulations. For example a Monte Carlo analysis will visually show a client their probability of success.
The story that emerges can be a huge motivator. It illustrates the client's journey from their current situation to their desired destination. Clearly communicating the plan vision and success is key to consistent planning engagement.
Providing a client portal can impact their willingness to act on plan recommendations as well. With on-demand access, you remove the blind spots of the client's financial situation that may have existed before. Visibility into their net worth statement, their balance sheet, or their budget, can help communicate shorter-term achievements, as well as making sure that the long-term picture stays in focus too.
Boost Client Satisfaction and Profitability with Actionable Advice
Consumers want their financial professional to understand their life experiences and help them create personalized solutions to achieve their goals. But what they don't know is they need a financial professional to keep them motivated to take action so they can see results.
Financial professionals must invest the time in collaborating with clients to co-design and implement the plan. By prioritizing personalization and engagement in your practice, you can deliver long-lasting value to your clients.
To learn about how financial professionals can leverage a digital planning experience to scale their financial planning efforts, read our eBook, Bringing Planning to More People.
DISCLAIMER: The eMoney Advisor Blog is meant as an educational and informative resource for financial professionals and individuals alike. It is not meant to be, and should not be taken as financial, legal, tax or other professional advice. Those seeking professional advice may do so by consulting with a professional advisor. eMoney Advisor will not be liable for any actions you may take based on the content of this blog.
You may also be interested in...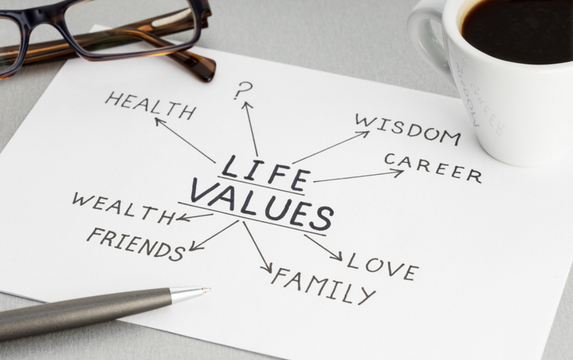 Holistic financial planning incorporates a client's total life and financial circumstances into their plan. The purpose is to go beyond… Read More
How Does Your Client Experience Stack Up? Take the Assessment!
Only 26% of financial planners say their clients are highly engaged and motivated. Take this self-assessment to see how your client experience compares!
TAKE THE ASSESSMENT