Meet Your 2020 eMoney Summit Keynote Speakers
• eMoney Communications Team • July 27, 2020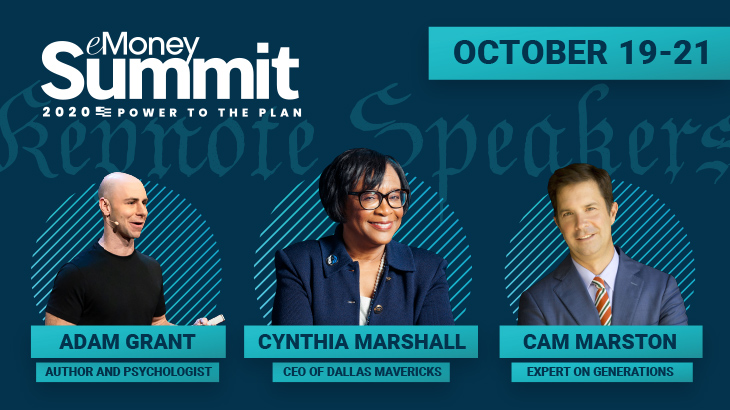 Updated on: June 1, 2021
Join us at the industry's premier conference for planning-led advisors and hear from a dynamic group of keynote speakers whose stories, knowledge, and insights inspire us in our own professional and personal ventures. 
---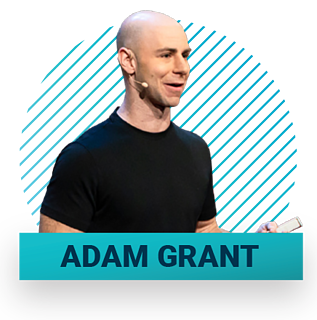 Adam Grant Author & Psychologist
New York Times Best Selling Author of Give and Take, Originals, Option B and Power Moves In his dynamic presentation, Grant outlines the key strategies for building a culture of productive generosity. He urges companies to reward givers and get rid of takers, by making their reputation known to them and challenging them to new behavior. He also shares how leaders and organizations can improve practices around selection and hiring, recognition and rewards, and collaboration and coordination—to boost revenue, efficiency, and satisfaction.
Cynthia Marshall CEO of the Dallas Mavericks
Expert in Leadership, Diversity & Inclusion, and Culture Transformation Cynthia Marshall will talk about her life and role as SVP of HR and Chief Diversity Officer at AT&T, her move to CEO of the Dallas Mavericks, her strategy for values-based leadership, and why putting people first matters the most. She'll also share the difference between diversity and inclusion and why both are important for success, and why HR is the heart of any organization. Cynthia's vibrant attitude and enthusiasm for her job is contagious, and she'll have you dancing by the time the 45 minutes are up.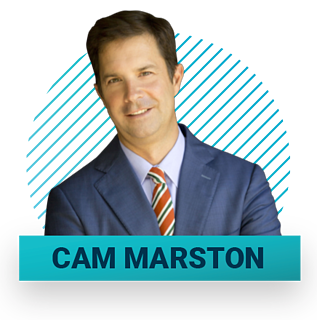 Cam Marston Expert on the Generations
Author of The Gen-Savvy Financial Advisor, Generational Insights, and Generational Selling Tactics That Work Cam Marston is the leading expert on the impact of generational change and its impact on the workplace and marketplace. He understands the attitudes and expectations of the upcoming generations and what they expect from financial services providers. He knows how they buy, how they value different types of information, what their definition of "expert" is, how they apply it to financial professionals and what they want financial professionals to teach them. He understands their preferred methods of communications, which sales tools to use and how to use them effectively.
---
Join us from October 19-21 as we explore how advisors are leveraging technology, evolving processes, and driving efficiencies in their business to power the plans of the future and deliver a client experience that exceeds expectations. Learn more on the 2020 eMoney Summit site!
You may also be interested in...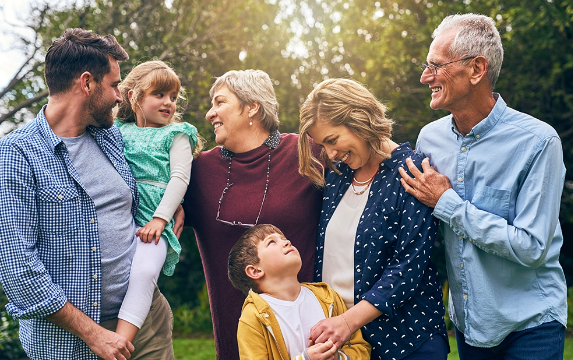 The Great Wealth Transfer is on the horizon, with $84 trillion going to heirs and charities by 2045.1 Advisors who… Read More
eBook: From Portfolio Manager to Planner
Download our latest eBook and learn how to use the data you already have to evolve your business and client relationships.
Download Now