Perfecting Your Client Service Model
• Celeste Revelli • May 25, 2021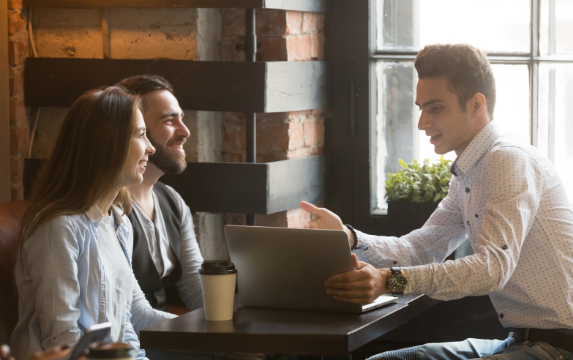 Updated on: July 20, 2022
The client's experience is more important than ever. It's vital during times of disruption to retain clients, and it's imperative for the future of your business as technology gives firms fresh capacity to engage and delight clients.
Research by eMoney isolated a group of firms that offered exceptional client experiences and found that they saw impressive results over the past five years. They increased their AUM and compensation by 20 percent, more than double other firms in the study.1 Those firms had a 25 percent growth in new client acquisition, which was 70 percent higher than all others, and a 95 percent client retention rate when it was only 50 percent for the rest.1 The rewards for enhancing your client service model are clear.
At its core, the client experience is about building client-centered relationships that continually exceed expectations. But what constitutes a great client service model for financial advisors?
Start by Identifying Your Ideal Clients
To best serve your clients and bring on new ones, it's important to first understand them at a deep level. Take a look at your book of business and identify your ideal clients. Learn what makes them different from other clients, what similarities you share with them, and how you can exceed their expectations.
Another key method of identifying your ideal client is by building client personas. Create your personas based on genuine data and research that includes your current clients. These personas should epitomize the client profile of the investors you want to serve. Carefully study their demographics, goals, life challenges, common objections, and the value you can bring them.
Based on these personas, you may find that you can service multiple client types you hadn't considered. They may be of different generations, life stages, family compositions, incomes, professions, and industries.
Build Niche Expertise in Serving These Ideal Clients
When you develop an intimate understanding of your ideal clients' unique circumstances, you can deliver more value. Cultivating niche expertise to meet their needs allows you to enhance your service model for them and differentiate yourself from other firms.
Build your expertise on a foundation of general financial planning skills, then expand into areas of financial planning that your ideal clients need. For example, if your ideal clients are looking for an expert on developing and transferring intergenerational wealth, then learn all you can about that topic. Get additional education and certifications that position you as an expert in this area. Professional designations build credibility and exhibit expertise. That helps get you in front of people who want your specialized financial planning skills. Be sure to conduct client surveys to gauge how well you're serving this niche segment, too.
Next, promote your expertise wherever your target clients are, especially online. This is crucial. You want your firm to show up in search results for the specialized financial planning and wealth management skills that your ideal clients want. But don't forget traditional media. Take out ads and get radio and television interviews, too. Expand your reach by teaching financial planning concepts at community centers or religious institutions. Teaching certification classes or even college courses can build your credibility further.
Don't underestimate the power of network building, particularly with like-minded professionals. Engage in community activities where you can meet other professionals and join professional organizations in your niche. Develop a referral network that includes individuals outside of financial planning to whom you can direct your clients for specialized help. These professionals will generally reciprocate if their clients need financial planning services.
Address Every Touchpoint in the Client's Lifecycle Journey
Improving your service model involves addressing each touchpoint in the client's lifecycle journey. It involves nurturing every aspect of the relationship. Remember, your relationship doesn't start with the financial plan. It starts with your first interaction. Marketing and planning should be seen as a single, continuous process that delights existing clients and helps attract new ones. There are a few crucial ways to do this.

Coming Together to Create a Plan
The journey from prospect to client is all about coming together around a client's goals and values. From there, you'll have frank conversations to build a productive relationship that improves your client's wellbeing.
But this process starts before that first meeting by establishing your brand. Do this by having a robust website, providing expert content, and engaging on social media. You also want to show up in search results associated with the specialized financial planning and wealth management skills that your ideal clients want. Forty-two percent of American consumers start with a search engine when looking for a financial planner and 98 percent consider your website somewhat or very important.2
Once clients find and choose you, you must create an incomparable client experience that facilitates collaboration. While you're talking through their goals, what money means to them, and the importance of certain values, you're cultivating trust with the client and continuing to build your brand. A branded client portal founded on seamless, secure technology, such as a money management platform with a client education hub, can also be a helpful resource for reinforcing your brand outside of client meetings.
Collaborating on a Living, Breathing Plan
The financial planning process is built around ongoing collaboration. Looping your client into the process ensures that the plan aligns with their values. The goals you set together should be aggressive but achievable. As you develop the relationship, make certain you're regularly checking in with them and continue to share your expertise with content that's relevant to their planning journey.
Inevitably, your client will experience life changes, and when they do, their goals and values may shift. It's essential to help them recalibrate their financial plan to fit their new priorities by using the new data you've gathered from them. Identifying new needs and adjusting their plan builds trust and facilitates a deeper, long-term relationship.
It's the trust engendered throughout your shared financial journey that allows you to request the referrals and testimonials that reset the cycle of marketing and planning regularly.
Start Building Your Client Experience
The client experience is at the heart of retention and business development. Firms that can differentiate the experience distinguish themselves from their competition and identify more revenue streams.
Take a deeper dive on this topic in our eBook on how to start building your client experience today.
Sources:
1. eMoney Heart of Advice Research Report, September 2019, Advisors n=439, Investors n=605
2. eMoney Consumer Marketing Survey, September 2020, n=2,000
You may also be interested in...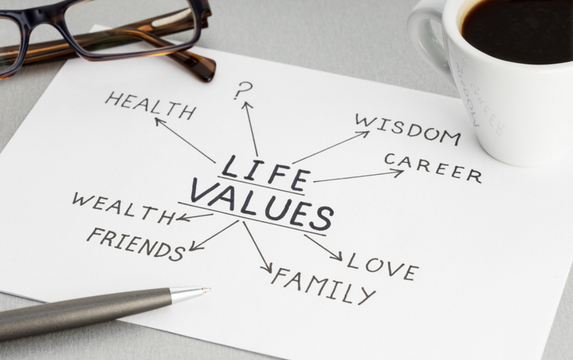 Holistic financial planning incorporates a client's total life and financial circumstances into their plan. The purpose is to go beyond… Read More
How Does Your Client Experience Stack Up? Take the Assessment!
Only 26% of financial planners say their clients are highly engaged and motivated. Take this self-assessment to see how your client experience compares!
TAKE THE ASSESSMENT