Personalizing Client Communications Can Build Deeper Planning Relationships
• Valerie Rivera • October 1, 2020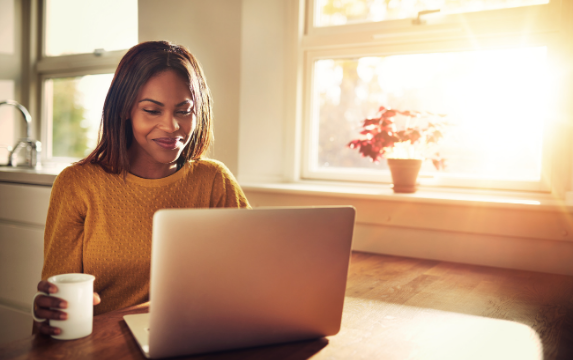 Updated on: September 14, 2023
Let's face it, when it comes to financial advice your clients have plenty of options. Perhaps more than office location, performance track record, or investment product selection, your personal relationship is what will set you apart from the competition. And we know that face-to-face interaction is no longer the only way for advisors and clients to build a relationship.
In a 2019 survey, excellent communication was one of the top three most important factors for clients choosing an advisor. In fact, the survey found strong communication between advisors and clients is key for retention—85 percent of respondents said that communication style would be considered when deciding to retain their advisors.1 Effective communication and digital engagement can play a large—if not starring—role in your ability to build meaningful client relationships.
Embracing Digital Communications
If the goal is to develop a lasting relationship and memorable client experience, you need to devise a plan that is scalable. Leveraging technology will likely help you achieve your desired capabilities. A report from Cerulli states that investing in tech that is client-facing is a must if you want to digitize your client experience.2
Technology that allows you to send personalized communications, schedule, and launch targeted content campaigns, can help advisors gain efficiencies in their quest to engage clients. Understanding how digital marketing toolkits can help you deliver relatable and meaningful communications will unlock opportunities for you to engage across your book of business.
Strategize to Personalize
To get started with a digital platform, create a strategy. A communications strategy will help you map out the preferences and expectations of your clients, with a frequency and style that works for you.
Define Frequency & Cadence
The previously mentioned advisor survey on how to better communicate with clients found that 75 percent of clients surveyed indicated they want their advisor to send updates that are personalized to them1. Being there in good times and bad is also important in any relationship. Advisors certainly want to be there for clients during market uncertainty and heightened volatility—but you don't want to be there only during those times.
Advisors should feel confident that clients want to hear from them. It's especially important to carve out space in your communications plan for both reactive and proactive engagement. By anticipating questions and reaching out proactively, in say a weekly email or a monthly newsletter, you can stay in front of clients. Choose a cadence that you can commit to and schedule that communication send on a regularly occurring basis.
Create a Digital Presence
Just like repeated interaction, an ongoing dialogue helps build a relationship. How many touch points—either in-person or digital—do you have with a client per year? Can you scale that ideal touch point count across your book of business? Once again, leveraging technology can ensure you achieve an appropriate mix of digital and personal interactions to build positive rapport.
Utilizing social media platforms is a great way to establish a digital presence and communicate with your network. While the amount of information you can share on social platforms is limited, they offer an opportunity for you to demonstrate knowledge and expertise in real time.
Marketing automation platforms provide easy content sharing through social media and email to connect you with your online audience. Advisors can send communications around birthdays, holidays, and life events to reach out and stay top of mind with clients.
Make It Personal to Build Connection
After you have a schedule in mind, along with your ideal touch point count, you can start to think about ways to target your audience and personalize those communications. It's much easier to be proactive and plan around content you have access to. That's where a regularly updated library of articles, videos, infographics, and market commentary can help significantly—as it is less difficult to tweak something to make it your own, rather than starting from scratch.
One suggestion, in the spirit of making content your own, would be to pull three key takeaways from an article when you share it with clients. Why did you think it was important to them? By adding your own voice you gain credibility and display your value.
And lastly, stay mindful of client-facing elements. Do not use jargon in your communications, and keep it simple and relatable. A client connection will not materialize if they can't understand what you are telling them.
Find Scale with Digital
Whether it's addressing market events, delivering commentary on trends, or connecting on life events, leveraging digital content can enhance your communications strategy and deepen your relationships.
For more on how to use technology to engage with intent, and make every touch point personal and meaningful to the client experience, watch our on-demand webinar featuring Mike Hemmert, VP, Enterprise Sales and Celeste Revelli, Director, Financial Planning at eMoney.
Sources
YCharts, "How Can Advisors Better Communicate With Clients?" December 2019. https://go.ycharts.com/hubfs/YCharts_Client_Communications_Survey.pdf
Cerulli Associates, The Cerulli Report: "U.S. Retail Investor Advice Relationships 2019: Scaling Personalized Advice," 2019.
You may also be interested in...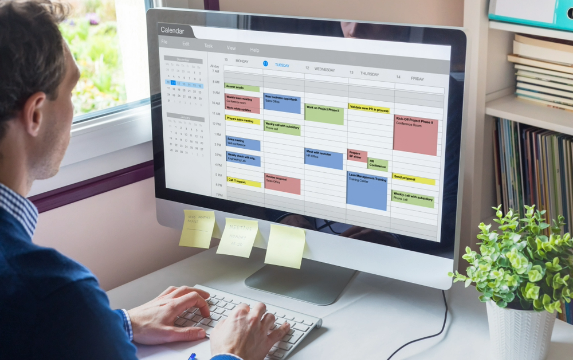 If you can't beat the bots, join them. That's the common view among forward-thinking advisors who are using artificial intelligence… Read More
Couples & Clashing Values: A Practical Guide
Download our latest eBook and get practical strategies for navigating money conflict between couples.
Download Now