Serving the LGBTQ+ Community with Financial Advice
• Marci Bair • December 16, 2021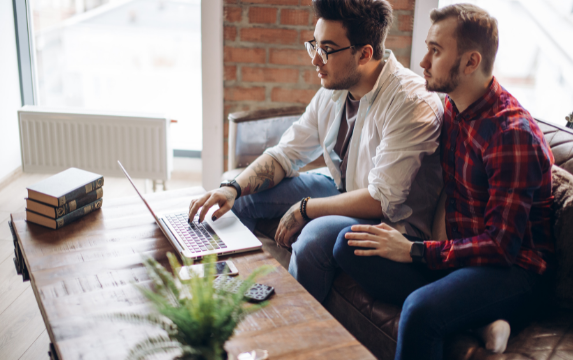 Diversity, equality, and inclusion are coming to the forefront of the financial planning industry today. Financial professionals are beginning to take note of how they can better deliver advice to marginalized and underserved populations.
The LGTBQ+ community is one such population that needs access to quality financial advice. Historically, this has been difficult for a number of reasons, and today, some financial professionals may be unsure of how to best serve the LGBTQ+ community. They may feel they don't know where to start, what they need to know, or how they can make an impact.
I can confidently say that just about any financial professional is already in a great position to serve this population. There are just a few important things they should know.
LGBTQ+ Planning Has Only Gotten Easier
Planning for the LGBTQ+ community has actually gotten a lot easier over the years. When same-sex marriage was illegal at the federal level, couples had to file separate tax returns. Depending on the state they were in, they may have had to file separate state returns as well. This uncertainty around marital status bred other complications with estate planning, insurance, inheritance, and other aspects of a typical financial plan.
But more than anything, the largest obstacle was the fact that many LGBTQ+ individuals didn't feel comfortable sharing who they truly are with their planners. It wasn't at all unheard of for two partners to see different financial professionals because they were so accustomed to keeping that part of their life concealed.
From a planning perspective, the legalization of same-sex marriage has made things far easier. In fact, financially speaking, there's not much different from anyone else when it comes to planning for LGBTQ+ individuals or couples.
It's the personal aspect of planning where unique challenges come into play, specifically because of the community's history of marginalization.
Be Intentional About Being Inclusive
Even today, there are states where an individual can be fired for being gay, lesbian, or transgender. In an increasingly accepting society, some individuals now feel more free to be open with their financial planners, especially among the millennial generation. But financial professionals need to understand that it may be difficult for LGBTQ+ clients just to walk in the door.
There are several simple ways to clearly demonstrate your commitment to inclusion that show people they're welcome at your practice. You could make sure the imagery on your website includes at least one same-sex couple. Your marketing materials can specifically state your acceptance of LGBTQ+ clients, you can ask for all your clients' preferred pronouns, and you can make sure your intake forms say "partner" or "spouse" instead of "husband and wife."
Being clear about your attitudes on equality and inclusion minimizes any barriers prospective LGBTQ+ clients may have about reaching out to you.
Create a Welcoming Environment
As a financial professional, it's extremely important to understand this hesitancy to reach out, especially within the context of your own city and state. Some places are more open and accepting of LGBTQ+ individuals than others. For those that operate in an area with fewer LGBTQ+ protections, it's even more important to make sure you're creating a welcoming environment at your firm.
If you're a seasoned financial professional, you're likely already very skilled at making people feel comfortable talking about highly personal subjects. It boils down to asking open-ended questions, listening closely, empathizing with someone's situation, and importantly, never making any assumptions about an individual or their situation.
An LGBTQ+ client's family dynamics, for example, may be atypical due to their families' differing viewpoints on the matter. I've had clients who've been written out of their parents' will because of their sexual orientation or gender identity.
In these instances, financial professionals need to ask the right questions and listen closely so they don't make any assumptions that may be safe to make with other clients. When you show someone you're listening to their unique situation and challenges, you're showing them that you care. That can go a long way in helping someone feel welcome.
Build a Culturally Competent Network and Service Offering
Just like any other planning engagement, you'll inevitably need to refer your LGBTQ+ clients to other professionals, especially as your relationship grows to encompass more aspects of their well-being. For this reason, it's important to make sure your professional network is equally competent in serving LGBTQ+ clients.
Take a moment to see who in your network explicitly mentions their inclusion of LGBTQ+ clients. If you don't feel there are enough professionals in your network, seek out professionals who are openly committed to serving LGBTQ+ clients.
Your referrals are a reflection of your service. When you have a culturally competent network of professionals, you'll be able to best serve your LGBTQ+ clients and ensure they feel completely comfortable coming to you for advice on anything in their life.
This holds true for asset management as well. The LGBTQ+ community is more discerning about where their money is going—attitudes towards LGBTQ+ issues vary from company to company. They want to be sure their money isn't supporting companies with conflicting beliefs.
Environmental, social, and governance (ESG) investing is highly popular with the LGBTQ+ community. It's incredibly empowering for these individuals to see their money working for causes they believe in—and not working for causes they don't. Offering some kind of sustainable investing service isn't a requirement for serving LGBTQ+ clients, but it will definitely help you create stronger relationships over time.
Don't Be Afraid to Reach out
There aren't enough LGBTQ+ financial professionals to serve all the LGBTQ+ individuals who need financial advice. It will take an industry-wide effort to fully serve this community.
You already have the skills to create a comfortable environment, to manage someone's finances, and help them reach their goals. All of these are still applicable when serving LGBTQ+ clients.
You just need to make a point to show people it's safe for them to reveal who they truly are. When you can do that, you can serve the LGBTQ+ community with the quality advice they need.
Marci Bair is a Registered Representative with and securities offered through LPL Financial, Member FINRA/SIPC. Investment Advice offered through WCG Wealth Advisors, a Registered Investment Advisor. WCG Wealth Advisors and Bair Financial Planning are separate entities from LPL Financial.
DISCLAIMER: The eMoney Advisor Blog is meant as an educational and informative resource for financial professionals and individuals alike. It is not meant to be, and should not be taken as financial, legal, tax or other professional advice. Those seeking professional advice may do so by consulting with a professional advisor. eMoney Advisor will not be liable for any actions you may take based on the content of this blog.
The views and opinions expressed by this blog post guest are solely those of the guest and do not necessarily reflect the opinions of eMoney Advisor, LLC. eMoney Advisor is not responsible for the content, views or opinions presented by our guest, nor may eMoney Advisor be held liable for any actions taken by you based on the content, views or opinions of the guest.
You may also be interested in...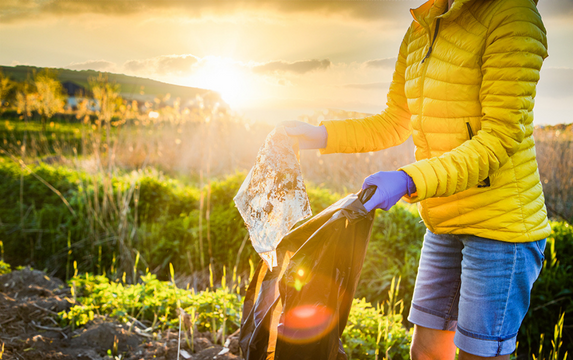 Despite the global and market upheaval over the past few years, millions of Americans have started investing. And 60 percent… Read More
How Does Your Client Experience Stack Up? Take the Assessment!
Only 26% of financial planners say their clients are highly engaged and motivated. Take this self-assessment to see how your client experience compares!
TAKE THE ASSESSMENT