Serving the Underserved to Improve Financial Wellness for All
• Max Mintz • October 25, 2021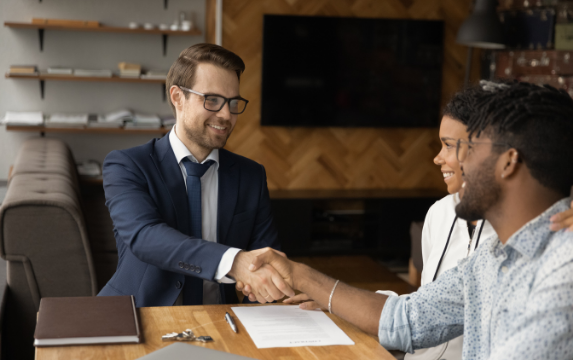 For far too long, our industry has catered to an almost exclusively high net worth audience. There are so many people in our country that lack access to quality financial advice despite a pressing need for it.
My firm, Common Interests, a Certified B Corporation, has a stated mission to serve underserved populations. Over the years, we've found creative ways to connect with and serve individuals who would have historically been overlooked by our industry.
We've also learned a few ways in which serving the underserved has improved our practice. For example, there's a fascinating parallel between lower income families and the children of our higher net worth clients. Serving lower income families—learning how to speak to their short-term financial concerns and educating them on the importance of building long-term wealth—has helped our firm build multi-generational relationships to secure the future of our business.
There are certainly self-serving reasons to take on non-traditional clients. But more importantly, financial professionals have the knowledge and resources to make a far-reaching social impact by serving those who need advice but don't have assets—it's just a matter of knowing what to do and how to get started.
Fees for Financial Planning as a Service Are Key
When we talk about underserved populations, we broadly refer to marginalized communities and/or those who don't have the assets to work with a traditional advisory firm, including younger, high-earning families early in their financial lifecycle.
At Common Interests, we've been able to serve a broad spectrum of underserved populations by creating an affordable fee schedule while maintaining our focus on sustainable, responsible impact investing.
We're a no minimum firm, so we've implemented hourly fees based on what's affordable at different income levels. This way, we're able to cover our overhead when serving lower-income families, and at the same time, we're able to build profitable relationships with high-earning individuals who don't yet have sizeable investment assets.
I've found in most instances these underserved high earners are looking to establish a long-term relationship with a financial planner, as they're starting to think about building wealth, which makes it essential to connect with them at this stage of their financial lifecycle.
The fee is the tip of the iceberg, but it is an essential aspect of serving the broad spectrum of people who've been excluded from financial advice in the past.
Overcoming the Trust Problem in Serving the Underserved
If you want to help underserved communities, especially marginalized communities that struggle with things like debt traps and payday lending, you're likely to face a major trust barrier. These populations have been at an economic disadvantage, and you'll have to differentiate yourself from an industry they have a strong distrust in.
One of the most effective ways to do this is to make individual connections with influential people and organizations in your community. Learn about the types of financial problems people face in your area, then work with these pillars of the community to get in front of larger audiences in a workshop or seminar format.
One way our firm was recently able to connect with new people was by taking on a local church as a client, who then let us offer our planning software's client portal to the members of the church for a year.
Our goal was to help people get on the right track financially, set goals, and understand what they had to do to retire, or get out of debt, or just get out from under the financial burdens they were facing so they could then think about building long-term, generational wealth.
We checked back in a year later and a number of people were able to adjust their financial behavior and start working towards their financial goals. We also took on a number of pro bono clients following this project.
You don't have to work with a church. Once you make a few key introductions at an influential organization, you'll be able to align yourself with individuals the community already trusts, helping you overcome any trust barriers that would otherwise exist.
Relating to Underserved Communities and Understanding Their Financial Concerns
Once you're able to get in front of people, be sure to tailor your message to the problems your audience faces. Individuals living paycheck to paycheck aren't likely to be interested in stocks and bonds, compounding interest, or mutual funds. They're likely interested in things like budgeting, debt prioritization, and saving for emergencies.
As a financial professional, you don't need additional training to speak to the financial concerns of lower-income communities, especially if you typically focus on the mass affluent. I think a lot of financial planners are hesitant to jump into serving younger, lower-income, or marginalized communities because they believe they need to learn a whole new set of expertise, but this isn't the case.
The only difference is that you must listen very closely to the stories these individuals tell and tailor your message accordingly.
The communication and relationship-building skills you've built in your day-to-day practice translate really well to these new kinds of planning relationships.
Giving a Voice to the Underserved
It's great when clients have a productive relationship with their money. It's even better when that relationship is empowering, fulfilling, and a force for good in the world.
I mentioned earlier that Common Interests is deeply committed to socially responsible and environmentally friendly investing. This may be somewhat unique to our firm, but evaluating our investments through a rigorous ESG framework has been an extraordinary avenue of growth for us.
We've helped create and distribute a multitude of thought leadership around impact investing—we've also worked with InvestmentNews and the UN Office for Partnerships to host an annual ESG film festival to highlight the need for and impact of socially responsible investing—to help spread the message about our mission and bring on clients who want to join in on that mission.
While we have the luxury of knowing there's a sizeable market that aligns with our environmental and social missions, an important takeaway is that young high-earners are drawn to firms with a cause they believe in. They're also deeply grateful to have their money support that cause.
I believe what we do at Common Interests is quite unique—we help give these underserved individuals a voice by putting their money to work for causes they believe in. I give every client a psychometric assessment to give me a better understanding of their values so I can then tailor their investment portfolio to those values. You can see the questions I use for my assessment here.
The result is that these clients are quite literally invested in the change they want to see in the world. Their money is working to make the world a better place, and that's powerful. Not only is their financial situation yielding peace of mind, but it's also helping cultivate a sense of fulfillment and purpose.
Democratizing planning and sustainable investing is a great way to bring on clients for life. It's also a powerful way to help people build a positive, empowering relationship with their money.
My Advice for Starting to Serve the Underserved in Your Community
Our firm has worked hard to bring together a sustainable investing model that fits neatly with our pro bono and hourly planning work, and like I said, this specific service model may be unique to us.
However you'd like to connect with non-traditional clients, here's my advice for getting started:
Ask the people in your life: Who needs help? Simply start by asking family, friends, co-workers, or anyone in your life who they know that may need financial help. You can leverage your network this way to connect with influential people or organizations and discover who exactly you could be of service to.
Listen more than you talk. Once you make the right connections, it's important to listen intently to the financial struggles these people face. Ask what problems the community faces and where you can be the most help.
Don't approach the relationship with any preconceived notions of what's happening. Everyone's financial situation is unique. There are so many factors that shape our relationship with money and affect our financial behavior. Empathize with those you're helping to give them quality, objective financial advice so they can improve their own circumstances.
There's a huge need out there for trustworthy financial advice and I believe that just about any financial professional is in a position to help fill this need and even support their own business while doing so.
If you want to keep learning about how to serve the masses, I recently participated in an eMoney podcast, "Financial Advice for the 99%." We take a deep dive into different ways to bring financial advice to underserved communities.
Helping the Industry Connect with the Underserved
To bring things full circle, there's one last important thing to understand about serving the underserved: A big part of why there's such a trust issue among underserved communities is the fact that the financial services industry is disproportionately white and male.
Serving the underserved isn't just about finding ways to offer planning. It's also about affecting change across the entire industry, helping ensure the diversity of the future advisor workforce more closely resembles the communities they should be serving.
If you want to help affect industry-wide change, there's plenty of opportunity to get involved. One program I'm working with that's seeking firm partnerships is the Wall Street Diversity Accelerator Program.
We connect rising sophomores and juniors at historically black colleges and universities with investment management firms to give them a leg up at establishing a career in financial services through industry exposure. The beauty of this program is that firms don't have to go out and find interns, our program does all the work of connecting applicants and firms.
Of course, this is just one program among many out there to help improve the diversity of the financial services industry, and in turn, improve access to financial advice for those who have historically been overlooked.
For far too long, our industry has only offered advice to the wealthy. New technology and new demand for advice opens the door for financial professionals everywhere to expand the accessibility of financial planning.
However you choose to do it, there are many ways to get involved and several organizations to help you do it. All you have to do is take the leap and get started. If you would like more information or would like to sponsor an intern this year, please click here to get in touch with our team.
DISCLAIMER: The eMoney Advisor Blog is meant as an educational and informative resource for financial professionals and individuals alike. It is not meant to be, and should not be taken as financial, legal, tax or other professional advice. Those seeking professional advice may do so by consulting with a professional advisor. eMoney Advisor will not be liable for any actions you may take based on the content of this blog.
The views and opinions expressed by this blog post guest are solely those of the guest and do not necessarily reflect the opinions of eMoney Advisor, LLC. eMoney Advisor is not responsible for the content, views or opinions presented by our guest, nor may eMoney Advisor be held liable for any actions taken by you based on the content, views or opinions of the guest.
Common Interests, LLC and Vanderbilt Financial Group are separate and unaffiliated entities
Vanderbilt Financial Group is the marketing name for Vanderbilt Securities, LLC and its affiliates. Securities offered through Vanderbilt Securities, LLC. Member FINRA, SIPC. Registered with MSRB. Clearing agent: Fidelity Clearing & Custody Solutions Advisory Services offered through Vanderbilt Advisory Services. Clearing agent: Fidelity Clearing & Custody Solutions Insurance Services offered through Vanderbilt Insurance and other agencies Supervising Office: 125 Froehlich Farm Blvd, Woodbury, NY 11797 • 631-845-5100 For additional information on services, disclosures, fees, and conflicts of interest, please visit www.vanderbiltfg.com/disclosures
You may also be interested in...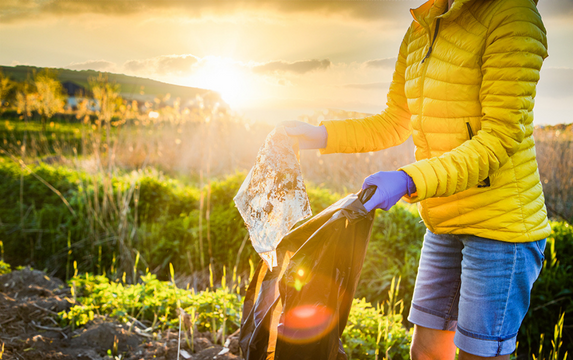 Despite the global and market upheaval over the past few years, millions of Americans have started investing. And 60 percent… Read More
How Does Your Client Experience Stack Up? Take the Assessment!
Only 26% of financial planners say their clients are highly engaged and motivated. Take this self-assessment to see how your client experience compares!
TAKE THE ASSESSMENT