Serving the Wealth Spectrum with Financial Planning
• Ed O'Brien • October 21, 2021
The legacy thought that financial planning is reserved for the high-end of the wealth spectrum is in the rear-view mirror today.
Whether it's the wide availability of digital wealth services and apps, the lingering market uncertainty, or legislative changes to spur Americans to start saving more earlier, it's evident to me that more and more people are taking an interest in financial markets and investments.
The underlying demand for advice continues to grow and it's not exclusive to one wealth bracket. This was the main topic of a recent discussion I had with Michael Liersch, Head of Advice and Planning in Wells Fargo's Wealth and Investment Management division, in a presentation to eMoney employees.
Inclusivity for Financial Planning
Today, financial professionals have great opportunities to serve the clients that are available with financial planning. This is especially poignant for large organizations, like Wells Fargo, who may be comprised of several different divisions that serve the entire wealth spectrum. The challenge for them is this: How do you make planning a relevant and seamless experience to a broad set of human beings within one organization?
We recently announced a strategic partnership with Wells Fargo. This is an organization that has nearly 13,000 advisors with clients of all types of needs. With access to the full suite of eMoney planning capabilities, Wells Fargo advisors are able to lean in to planning conversations at every stage of the client lifecycle—from early accumulators to high-net-worth and ultra-high-net-worth clients—allowing for more personalized advice.
Financial planning spans a spectrum of varying activities, deliverables, and client needs. And because of that variability, financial planning can mean different things to different people. For some, it means the financial plan with estate planning and tax strategies, and ongoing advice. For others who are basically cash flow neutral to cash flow positive they may require more frequent, bite-sized financial advice that gains complexity as their needs mature. Put simply, it doesn't matter where you are on this wealth spectrum, financial planning is inclusive to those across the spectrum.
With the investment Wells Fargo is making in delivering a full suite of planning technology, their advisors can have the desired impact to a client's wealth that matches the client's desired experience.
Start with a Shared Purpose
For many firms, the challenge to capitalize upon a market opportunity resides with leadership. The organization must first reorient from a product-focused practice to a planning and advice practice. My advice to these firms who are looking to make this change: Start with your mission.
A simple mission and clear objective can help people come together. In my experience as CEO, a sense of purpose carries great importance to your business. Our mission at eMoney Advisor is to help people talk about money. Financial planning is the center of gravity at eMoney. We think of ourselves as the platform that offers the full spectrum of financial planning technology. We have to satisfy the financial professional, who has to drive outcomes for their clients.
Wells Fargo is similarly aligned on this vision to help more people talk about money and receive advice. While planning for the wealthy is complex and motivating work, it's equally as motivating to plan for someone who doesn't have a lot of wealth—where you must be extremely intentional and the margin for error is slim. Serving both those client profiles with financial planning—and millions of others in between all across the country—is the objective at Wells Fargo.
Firms that can successfully connect how to get to better outcomes for clients with a planning-driven approach will in fact make planning impactful—both to their clients and to their revenue.
Create Competitive Advantage with Planning Technology
Often in tandem with creating revenue is the capital investment that will help you get there. Making planning a seamless client experience across a large organization requires software solutions that can span that spectrum of client and advisor needs.
Having access to an advanced, cash-flow based planning solution, a simplified, goals-based planning solution, as well as a self-directed planning experience helps a single advisor serve the whole wealth spectrum with one tool. It simplifies the planning experience and creates great efficiencies for the advisor, and subsequently the client as well.
Financial planning technology gives clients 24/7 access to their plans. Features like data aggregation and collaborative client portals help to create the full financial picture while scaling the planning process and allowing financial professionals to spend more time on the value-added efforts of planning.
A solution that prioritizes goals within the plan provides an opportunity for advisors to have deeper conversations with their clients about what they want to accomplish and perhaps the trade-offs they may have to make to get there.
The Expanding Role of Advisors Using Technology
When I talk to advisors—whether at Wells Fargo or elsewhere—about their role in financial planning, it's not just 'we put together a plan.' It's now about how they scale the development of a financial plan, as well as make it collaborative and personal to the client. This is where they see their value.
More and more, financial professionals see their role as a "coach." Planners are there to maximize the impact that wealth can have on an individual and their loved ones, they aren't there to just maximize wealth itself.
By tracking goals and simulating real-life decisions, they're using financial planning technology to focus on the individual, not just their money. These interactive experiences allow that next level of conversations with clients to find out what drives and motivates them. Using financial planning technology creates more of the opportunity for advisors to become the coach and not just the guardian of a static financial plan.
Executing on Your Planning Mission
At eMoney we want to help every financial professional and their clients drive better outcomes through financial planning. As needs change and evolve for both financial professionals and their clients, the scope of planning tools required also evolves. Being able to work with great partners like Wells Fargo and other organizations, we see tremendous opportunity in helping more people get great advice.
DISCLAIMER: The eMoney Advisor Blog is meant as an educational and informative resource for financial professionals and individuals alike. It is not meant to be, and should not be taken as financial, legal, tax or other professional advice. Those seeking professional advice may do so by consulting with a professional advisor. eMoney Advisor will not be liable for any actions you may take based on the content of this blog.
You may also be interested in...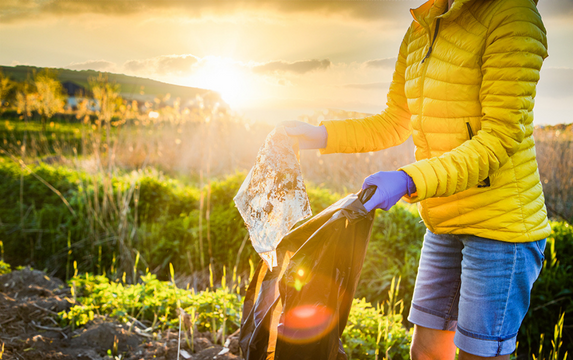 Despite the global and market upheaval over the past few years, millions of Americans have started investing. And 60 percent… Read More
How Does Your Client Experience Stack Up? Take the Assessment!
Only 26% of financial planners say their clients are highly engaged and motivated. Take this self-assessment to see how your client experience compares!
TAKE THE ASSESSMENT