Streamlining Compliance to Better Engage Prospects and Clients
• Connor Sung • October 15, 2020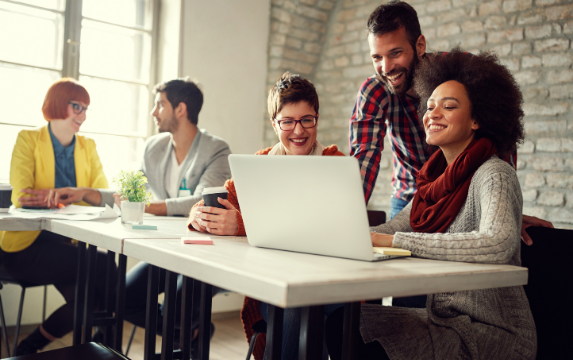 Updated on: July 31, 2021
Financial planning compliance is typically seen as a back-office function, but it actually plays an important role in interactions with prospects and clients. In several ways, streamlining compliance at your firm can create direct improvements in client acquisition, client retention, wallet share, and ultimately your client experience.
Perhaps most importantly, scaling the use of digital tools and finding efficiencies in financial planning both depend upon the simplicity and reliability of compliance efforts. The latest financial planning tools integrate compliance into the planning process for a seamless workflow that empowers advisors to connect with new clients and deepen existing relationships.
While financial planning compliance touches almost every aspect of advice, there are two areas where it has a direct impact on engagement: marketing and plan presentation.
Marketing Financial Services at Scale
There are so many digital channels available to financial planners today to connect with prospects and clients. A recent study showed that firms' largest planned increase in technology spend for 2020 was in digital marketing software, with 49 percent of firms planning a 44 percent net increase in spending.1 With all of this marketing technology and available distribution channels come new ways of engagement, as well as new concerns for compliance.
A successful digital marketing initiative involves communicating your value to cultivate loyalty among existing clients and to turn more prospects into new clients. Through educational content that demonstrates your expertise and commitment to improving people's financial well-being, you can also nurture web users into prospects and eventually into clients.
Existing clients can be nurtured as well for more productive planning relationships. By being transparent and delivering a consistent message to clients on the vast array of financial solutions available to them, and how exactly they can achieve their most important goals in life, you can better position them to be served holistically.
Reaching out to clients and prospects alike requires a high volume of output. The level of all this outreach, however, is determined by the capacity of your compliance process.
A centralized compliance hub, empowered with the right digital tools for approval, is essential for implementing modern marketing tactics at scale. Timely approval of marketing content minimizes any disruption in outreach. Timeliness helps to ramp up production and improve the efficiency and ROI of marketing overall.
In this way, compliance has a direct impact on engagement with prospects. Streamlining the approval of marketing materials unlocks your firm's marketing potential.
Presenting Financial Plans with Consistency and Oversight
The presentation of a plan matters—getting it right can drive much greater engagement with financial plans, leading to improved client retention, greater wallet share, and potentially a higher number of referrals.
Once again, the volume of plan presentations is dictated by the compliance team, and the more presentations you can deliver, the more clients you can serve. But beyond this, compliance plays a deeper role in the planning relationship.
Having a system in place for presentation review not only allows for compliance monitoring, it allows for high-level oversight of financial planning services, especially when compliance duties are assigned to a centralized planning group and compliance officer. It helps ensure a consistent experience is being delivered across the entire firm and introduces a system of checks and balances in planning. When every plan is being reviewed by the same group in a timely manner, you can better scale holistic financial planning services.
Similarly, in today's environment, a lot of firms are attempting to grow their financial planning services, but not every financial professional is ready to comprehensively plan for their clients. Having every presentation saved and available to be reviewed for compliance, consistency, and quality is a great way to support financial professionals who are just getting into planning. Oversight of your professionals helps them learn and ensures impactful—and compliant—plans are delivered to their clients.
Streamlining compliance processes for plan presentation with the right digital tools allows financial professionals to deliver more engaging plans and drive deeper, more productive relationships with their clients.
Engaging Prospects and Clients with Compliance
Financial planning compliance is more than just a back-office function—it has a direct role in client engagement. Using the latest planning tools to streamline the compliance process encourages more efficient and productive financial planning, as well as scalable digital marketing with better returns.
Ensuring compliance is also at the heart of building transparent relationships founded on trust. To learn more on this topic, watch our on-demand webinar 9 Ways to Engage with Intent to hear from my colleagues Celeste Revelli, Director of Financial Planning at eMoney, and Mike Hemmert, VP of Enterprise Sales at eMoney, on all the different ways you can effectively engage prospects and clients.
Sources:
You may also be interested in...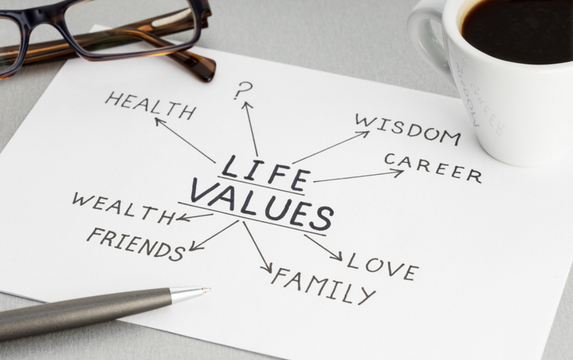 Holistic financial planning incorporates a client's total life and financial circumstances into their plan. The purpose is to go beyond… Read More
How Does Your Client Experience Stack Up? Take the Assessment!
Only 26% of financial planners say their clients are highly engaged and motivated. Take this self-assessment to see how your client experience compares!
TAKE THE ASSESSMENT