The Financial Advisor's Social Media Primer: Plan First, Then Select Your Tools
• Valerie Rivera • May 14, 2020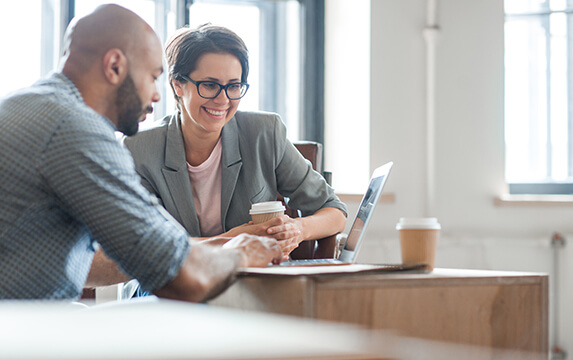 Pause for the next 30 seconds and think about your approach to social media as a financial advisor. If you're using it to engage with clients and prospects, do you have a solid plan in place or are you taking a "ready, fire, aim" approach? If the latter, it's time to take a step back and reevaluate, since investing in social media marketing without a plan can be a waste of precious time and resources.
Financial advisors who fail to plan risk low return on investment, even if they're using state-of-the-art digital tools to drive their social media marketing efforts. This is true because the barrier to entry on social media is low. In just a few clicks, your account is up and running. With a few more clicks you can post content and even have a basic ad running.
But that's where the simplicity and efficiency end.
Social media platforms like LinkedIn, Facebook and Twitter are designed to keep us engaged and using the site—this is a good thing for their audience traffic, but a potential challenge for financial advisors. Without a plan in place, it's easy to sink too much time into social media marketing for a relatively small ROI. A plan will help you stay focused and provide the discipline to know when you've reached the limit of your productivity on any social platform.
Advisors who rated themselves as "mature marketers" in eMoney's Next Best in Class Marketing Tools study rightfully identified "marketing strategy and planning" as the most important area in their marketing efforts. eMoney's advice is to plan first and pick a tool once you have that plan in place.
Here are a few of the key elements you should consider when building that plan:
●The Target Audience: Demographics like age, race, sex and income are important when considering which social media audiences are a good fit for your firm. However, many advisors overlook other key ingredients, such as where these audiences congregate online and how they like to hear from the brands they follow and admire. For instance, you may be more likely to find baby boomers on Facebook who prefer emails and phone calls vs. millennials who use Instagram and are open to text promotions.
●The Competition: To successfully outcompete other advisors and firms vying for your target audience's eyeballs, you must conduct a competitive analysis and build a marketing plan that takes advantage of the gaps. Steve Jobs famously said about Apple, "We have always been shameless about stealing great ideas." While we're not suggesting you plagiarize, a competitor's marketing materials can also spark ideas that you can build upon and make better.
●Goals: Create a mix of short- and long-term goals. For example, a long-term goal would be to use digital marketing to help drive a year-over-year increase in your AUM, which is supported by short-term goals like generating more leads on a monthly basis among your target audience.
●Your Budget: As mentioned earlier, it's very easy to invest more time than you realize in social media marketing. Budget both time and money for your digital marketing efforts, and measure your return on investment for both. Having the discipline to track time is challenging, but worthwhile.
Creating a social media plan supported by the right digital tools is just one of the hurdles to successful marketing for financial advisors. eMoney's ebook, The Financial Advisor's Guide to Digital and Social Media Marketing, provides an in-depth analysis of building a marketing plan, selecting the right tools, and the marketplace trends that make social media marketing a potentially great investment for your firm.
You may also be interested in...
With remote work and social distancing at the forefront of our lives over the last year, we can all agree… Read More
Webinar - Financial Planning During the COVID-19 Economy - 1 CFP® CE Credit
Join us as we discuss how clients can maximize their use of savings and investment vehicles to meet their financial goals in the COVID-19 economy. Thursday, February 4th, 2021 from 2:00 p.m. ET
REGISTER NOW
Webinar - Financial Planning During the COVID-19 Economy - 1 CFP® CE Credit
Join us as we discuss how clients can maximize their use of savings and investment vehicles to meet their financial goals in the COVID-19 economy. Thursday, February 4th, 2021 from 2:00 p.m. ET
REGISTER NOW