The Gift of Financial Advice
• Jedidiah Collins CFP® • December 3, 2021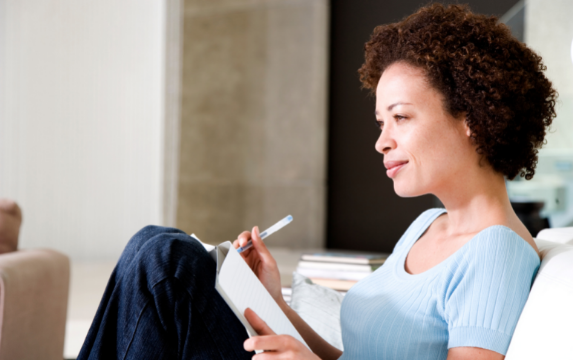 The holiday season is a unique time of year. While your mind may be abuzz with holiday parties, decorations, and gift deliveries, it is also a time when people generally pause, reflect, and sideline their day-to-day obligations. Our very busy world slows just a bit.
During this special time of year—generally spent among family and friends—you can do something for the people you love. And maybe that's a present, maybe it's sharing a meal, but if you want to give a gift that will have a lasting impact, consider the gift of advice.
The Power of Your Advice and Legacy
As a former athlete, advisor, and now educator and owner of Your Money Vehicle, I am often asked, "How did you get comfortable speaking, and sharing your stories and advice?'
I can attest that my greatest asset and skill has been keeping a journal since I was a teenager. Every good story begins with how you recount it to yourself. The power of writing down my thoughts and observations helped me to transition those thoughts into actionable life lessons and lessons into stories.
Simply writing down your words can help you refine and focus the important messages you want to share, spread, or leave behind. It can be a very personal touch to give your family and friends a sample of your handwriting, whether in a card, a letter, or even in your will.
The Advice You Wish You Received
Often people say journaling sounds good, but are unsure where to start. If you reframe the opportunity as: 'What do you wish you were told?' or 'what simple thing happened today that you will want to relive in 10 years?' then the ideas may pour out.
While reading introduces you to some brilliant minds throughout time, journaling allows you to time travel to different versions of who you were. Each of us has a story to tell around the life we see and the things we overcame. Money for instance, is one subject that is not the same for any two people. Have you ever thought about what money is to you? A few additional prompts could be:
Finish the sentence: 'Money is…'
Why did you choose the profession you did?
How did you begin to accumulate wealth?
What is something you would have done differently?
Taking the time to write down and share this advice gives your audience hope, confidence, and the tools to write their own future.
Advice for Kids and Young Adults
My advice to advisors and planners who have clients with children is don't just begin a conversation around money; change the conversation around money from something they want to something they can use.
No, I am not just talking about a budget. In fact, "budget" is not a word children and young adults want to hear. It has a negative connotation to a lot of people. I like to frame this with students as a spending plan or cash management system. I also think "retirement" needs to be retired. It is such a distant thought; instead talk about freedom because freedom relates directly to today and the systems in use. Another journal topic: 'What does freedom with your money mean for you?'
The concept we want to gift to young people today is this: You are in charge of your money. You are in charge of your paychecks or allowance, and you call tell it what to do. You don't just go to work for money, money begins to work for you.
I use a framework ("The Money Buckets") that breaks down every paycheck with five key questions. This framework helps young folks understand there are choices to make around money and builds confidence that their money is working for them.
Are there society choices (taxes) to account for?
Are there past choices (debts, payments, subscriptions) to account for?
Are there present choices (needs/wants) to account for?
Are there future choices ("I made a dollar; I saved a dime.") to account for?
Are there compassion choices (anything that's going to someone outside of themselves—birthday gift, charitable gift) to account for?
If it feels like their decisions don't seem impactful, another important concept is compound returns. Time is the greatest asset of any investor. Could you gift them an investment that you can watch and observe together? Give them the gift of starting early. It may not be something they appreciate today but one day they will.
What gift can you give your young adult? How about a better credit score! A credit score is your financial reputation in our society. Avoiding credit and debt is a fallacy in today's world. Teaching a young person how credit works and how to use it wisely is a gift that will impact their futures. Can a client appoint their child as an authorized user on their line of credit to help them get established in a supervised and accountable manner? Think of the impact of a 700+ credit score on an 18-year old.
Ultimately, what young people need to understand with their money is focus on what you can control. We can't control the market, or Congress and taxes, what we can control is our choices, most importantly in regard to saving and spending. Empower children with the tools to control their situation.
Expand the Reach of Advice
The theme here is everyone should be taking the opportunity to expand what's possible with their money—and that may include the children of your clients, it may also include people not yet working with a financial professional. Financial professionals should be engaging their prospects and clients during this time of year to explore the possibility of evaluating or re-evaluating their financial life.
For more ideas on how financial professionals can connect with clients during this season and pass along the gift of advice, please watch the webinar below.
*Please note, CE credit will not be awarded for a replay of a live event. This event did help to support the Foundation for Financial Planning (FFP) to share the gift of advice with those in need. Based on webinar participation, a total donation of $4,815 was made to the FFP. eMoney Advisor, LLC and FFP are not affiliated. eMoney's donation to FFP was made at no extra cost to webinar attendees.
DISCLAIMER: The eMoney Advisor Blog is meant as an educational and informative resource for financial professionals and individuals alike. It is not meant to be, and should not be taken as financial, legal, tax or other professional advice. Those seeking professional advice may do so by consulting with a professional advisor. eMoney Advisor will not be liable for any actions you may take based on the content of this blog.
The views and opinions expressed by this blog post guest are solely those of the guest and do not necessarily reflect the opinions of eMoney Advisor, LLC. eMoney Advisor is not responsible for the content, views or opinions presented by our guest, nor may eMoney Advisor be held liable for any actions taken by you based on the content, views or opinions of the guest.
You may also be interested in...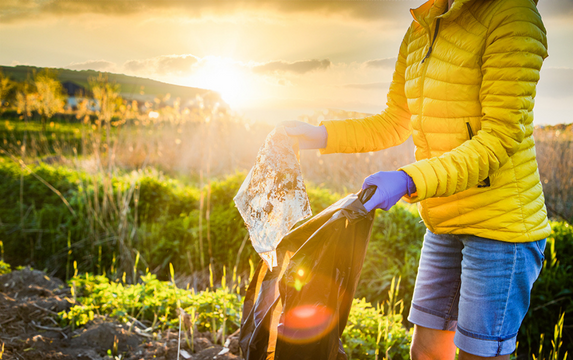 Despite the global and market upheaval over the past few years, millions of Americans have started investing. And 60 percent… Read More
How Does Your Client Experience Stack Up? Take the Assessment!
Only 26% of financial planners say their clients are highly engaged and motivated. Take this self-assessment to see how your client experience compares!
TAKE THE ASSESSMENT