The Key to Attracting and Retaining Financial Professionals
• Steve Levis • November 12, 2020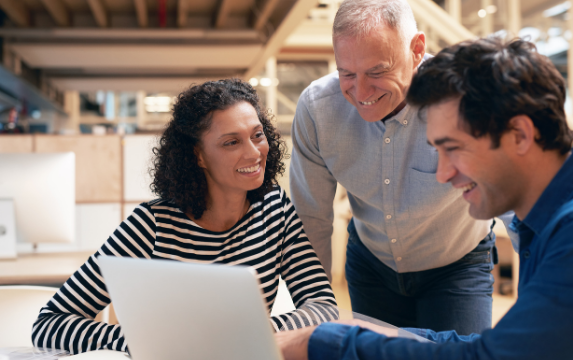 Updated on: July 30, 2021
Senior leaders. Seasoned professionals. The rainmakers. There are likely a few superstar producers within your ranks responsible for a large portion of your assets under management and your potential future revenue. However you refer to them, the veteran financial professionals within your enterprise are the lifeblood of the organization.
There has been a lot of talk about the greatest wealth transfer in history, but enterprises should be equally focused on the changing of the guard about to take place within their own organizations. The alarming reality is that these top-tier financial pros generating all of that business and revenue aren't getting any younger.
In fact, according to Financial Advisor Magazine, the average financial advisor in the United States is 52-years old, and up to one-third of them plan to retire in the next decade.1 Or, to frame that another way, this potential disruption in the workforce will impact around 39 percent of the industry's assets.
The Challenge Ahead
Future-focused enterprises have a challenging job ahead of them. They need to retain these financial professionals at the high points in their careers while simultaneously attracting younger talent that will keep the enterprise moving forward in the years to come.
The predicament is that what attracts new talent is not always the same thing that entices veterans to stick around. If you've worked in a career for decades, you likely know what works well for you. Older financial professionals have become accustomed to managing investments in a particular way, and may be resistant to new tools with a learning curve and technology that caters to the needs of the next generation of clients.
On the flip side, young and hungry new financial professionals are graduating with planning degrees and lifelong experience with technology. They expect the firms they work with to have a robust technology offering; it's table stakes for accepting a job offer. What they lack is the life experience and connections to build a book of business, along with the "soft skills" needed to foster long-term planning relationships focused on investor values.
Balancing the Talent Equation: Retaining and Attracting Financial Professionals
Catering to the preferences and expectations of new and existing talent is more than possible for enterprises that plan well. Managing this complexity includes:
Deploying easy-to-use technology and platforms: Technology is essential within the enterprise, but it must integrate with current systems and processes, improve efficiency, and help financial professionals realize ROI quicker.
Keeping veterans focused on high-value work:  The introduction of planning technology must include training and support to flatten the learning curve. You should also look for opportunities to remove rote tasks like data entry away from your top producers. Veterans know how to manage expectations and client relationships, so it's important to keep them focused on the areas they excel in.
Building hybrid teams: Establish partnerships or team structures between senior and junior financial professionals. This allows the veteran to impart life experience and soft skills training to the younger financial professional, who in turn can handle the technology and platforms that the older worker may resist. It also allows the veteran to introduce the junior professional to their clients, strengthening the opportunity to raise client retention during transitions between financial professionals.
Bill Bachrach, chairman and CEO of Bachrach & Associates, offers important advice when it comes to the technology and associated changes around retaining and attracting talent. "Adoption is the new innovation," he says, reminding leaders that it's more important to optimize current approaches before jumping to something new. This includes evaluating technology, exploring current processes alongside new ways of working, and supporting the emerging relationships between colleagues that will push your business forward.
To learn more on this topic, as well as other ways to prepare for the toughest challenges that lie ahead, read our latest eBook, The Enterprise of the Future: Meeting Financial Professionals and Clients On Their Own Terms. The eBook features insight from several industry experts on how enterprises must adapt to a changing advisory workforce and a new type of investor.
Sources:
1. Sergeant, Jacqueline. "37% Of Financial Advisors Expected To Retire Over Next Decade." Financial Advisor Magazine, 2019. November 5. https://www.fa-mag.com/news/the-financial-advisory-space-stands-to-lose-one-third-of-advisors-to-retirement-in-the-next-decade-52579.html.
DISCLAIMER: The eMoney Advisor Blog is meant as an educational and informative resource for financial professionals and individuals alike. It is not meant to be, and should not be taken as financial, legal, tax or other professional advice. Those seeking professional advice may do so by consulting with a professional advisor. eMoney Advisor will not be liable for any actions you may take based on the content of this blog.
You may also be interested in...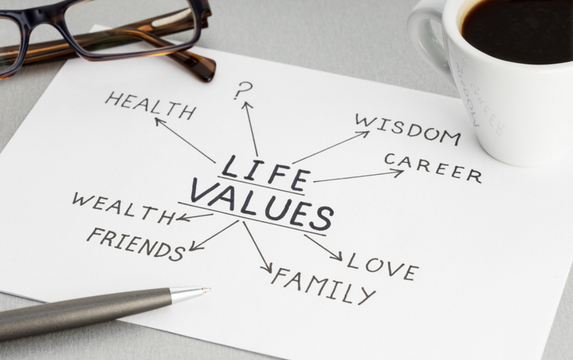 Holistic financial planning incorporates a client's total life and financial circumstances into their plan. The purpose is to go beyond… Read More
How Does Your Client Experience Stack Up? Take the Assessment!
Only 26% of financial planners say their clients are highly engaged and motivated. Take this self-assessment to see how your client experience compares!
TAKE THE ASSESSMENT