The Value of Giving Financial Professionals Their Choice of Technology
• Connor Sung • March 1, 2021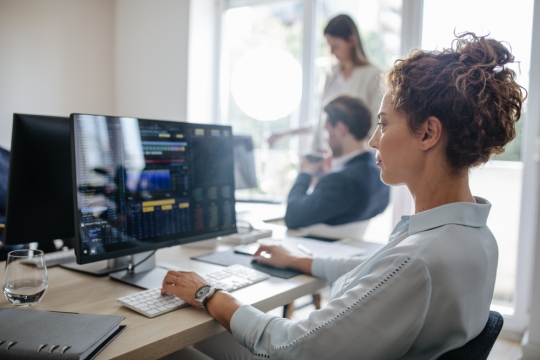 Updated on: August 4, 2022
Home offices work hard at creating a successful environment for their financial professionals. Everything from the culture you create to the tech stack you offer plays a role in whether advisors will choose to join or stay with a firm.
Attract and Retain Top Talent
Cerulli data shows that when advisors are changing affiliations, a firm's technology tools and level of autonomy are critical in their evaluation process.1
If you want to attract top talent, the technology you offer matters a lot. Financial professionals early in their career may be introduced to or trained on a particular planning software during an educational program or certification. More tenured planners may have a preferred solution they want to bring with them. Technology choice plays a fundamental role in a firm's talent strategy—both for recruitment and retention.
Competitive Differentiation with Client Experience
Technology choice also gives financial professionals an opportunity to use the tool that's right for their value proposition, which differs from advisor to advisor underneath the home office relationship.
When financial professionals have their tool of choice their clients end up with the best experience advisors have to offer. This point of differentiation will allow those advisors to control their client experience and whether that includes a client portal to access their own "plan" or other valuable offerings.
There are a few key questions home offices should answer when evaluating their current or future planning technology providers for the success of their financial professionals.
Is Your Technology Partner Responsive?
In a year like 2020, the ability to maintain operations in the face of disruption was certainly put to the test. During these times of massive digital change, was the home office adequately staffed to support planning software integration and adoption? Further, could it be done remotely? If your team loses support personnel, does your technology provider have additional and comprehensive support for you?
To evaluate whether or not financial professionals are successful with their planning technology, the home office needs the capability to monitor and have oversight. A tool that provides home offices with management and monitoring of users will deliver key insights into how the field is doing.
When home offices have the ability to configure settings, help to ensure compliance, and course-correct the process, they can create a more responsive experience for their financial professionals.
Is Your Platform Flexible?
Having a flexible tool means not only meeting your needs to maintain operations but supporting operations as they evolve. Integration can be a major component of evaluating flexibility. Will the software integrate with legacy systems? Can it deliver as needs change?
It's important for home offices to choose a platform that aligns with their long-term technology roadmap and integrates new or enhanced capabilities as the business grows and tech needs evolve. Be sure to review your vendor's services, including training, support, and professional services to maximize your investment.
If you have a diverse field of financial professionals with different expertise levels and interests in planning then you probably need a flexible tool that can grow with them across the full spectrum of financial planning, whether goals-based planning or cash flow planning. Otherwise, you'll find you need several tools.
The key is to offer financial professionals a solution that supports their clients with planning needs appropriate to each stage of their financial lifecycles—from early accumulation through retirement. If you have a flexible tool that can support different planning needs—and planners' interests and skills—it's likely that integration will enable more planning at your firm.
Does Your Provider Have a Breadth of Capabilities?
And this is another criterion that closely aligns with flexibility—the breadth and depth of a provider. While meeting specific planning needs is important, planning is one piece of the puzzle in terms of the whole firm's needs and your vendor should support other adjacencies as well.
The goal is to choose partners that can meet the needs of your firm and field. Planning is essential, but keep in mind whether your partner can also deliver broadly, such as added capabilities of compliance, marketing, thought leadership, and a full spectrum of planning capabilities.
As technology continues to play a big role in not only where advisors choose to work but how successful they can be, evaluating each of these questions should get you closer to a solution or solutions that best fit the needs of your firm.
What's More Important Than Choice? Adoption.
While we have outlined some of the benefits of providing technology choice and how to evaluate the choices for your firm, at the end of the day choice for the sake of choice is not going to get it done.
A recent Cerulli report about the marketplace cited that financial advisors' practices are increasingly resembling each other—shifting to fee-based business models and emphasizing a focus on financial planning and delivering holistic advice.1
Beyond providing technology choice, the home office should be focused on creating a strong adoption program.
The best vendors will create extensive and customized programs, offering live training, self-guided learning systems, and robust internal communication and marketing resources to mitigate issues and ensure that staff are maximizing the firm's investment in the technology.
Keep all of these considerations top of mind as you think about offering technology choice for your financial professionals. And if you'd like to learn more about a new, rapid deployment solution from eMoney check out the Home Office Package.
Source:
1 The Cerulli Report, "U.S. Broker/Dealer Marketplace 2020: The Increasing Impact of Culture," Cerulli Associates, October, 2020.
DISCLAIMER: The eMoney Advisor Blog is meant as an educational and informative resource for financial professionals and individuals alike. It is not meant to be, and should not be taken as financial, legal, tax or other professional advice. Those seeking professional advice may do so by consulting with a professional advisor. eMoney Advisor will not be liable for any actions you may take based on the content of this blog.
You may also be interested in...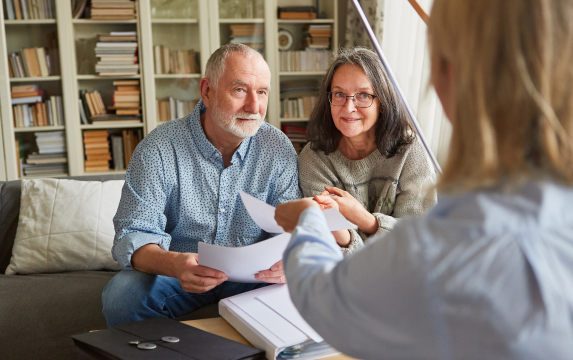 When it comes to developing a succession plan, one of several things will happen—something tragic like death or disability—but also… Read More
Couples & Clashing Values: A Practical Guide
Download our latest eBook and get practical strategies for navigating money conflict between couples.
Download Now