Three Strategies to Attract Millennials to Financial Advisor Firms
• Dan Cohen • November 9, 2021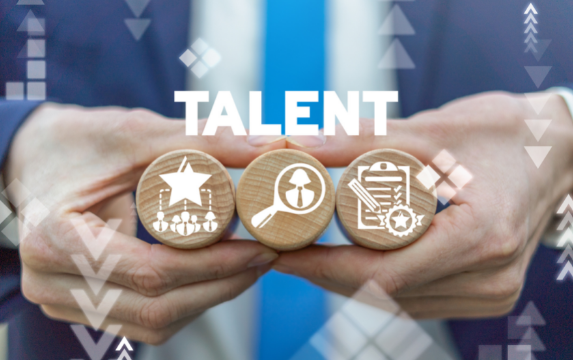 Considering the current hiring crisis impacting the financial sector, the industry is begging a conversation on how to attract and retain top talent.
In 2016, Millennials became the largest generation in the work force.1 For financial advisory firms, that means more future clients. The Bureau of Labor Statistics projects a four percent employment increase of financial advisors from 2019 to 2029.2 But as the industry shifts to meet the demand for advice, is this growth enough?
Leading advisory firms are looking for innovative strategies to attract new, young professionals who are driven by a sense of purpose and social change, and who do not want to be defined in their jobs by one location, after the pandemic.
As a relatively young person who hires critical employees, here are three simple, effective strategies that I use to locate and keep top Millennial and Generation Z talent.
Transparent Hiring Process
Starting a career or making a career move in your early stages is an extremely intimidating process full of uncertainty and doubt. Younger job seekers are more likely to connect with future employers on social networks than generations before.
According to the Aberdeen Group, 73 percent of job seekers between the ages of 18 to 34 found their last job through social media.3 Millennials and Gen Z consistently rely on platforms such as Comparably, Glassdoor, and LinkedIn to research a company before even applying. Today, younger candidates are diligently doing their research and carefully choosing what they want from their work environment. Advancements in communication and technology are giving job prospects insights into potential employers in ways they never have before.
For advisory firms, the competition for top talent is fierce. To appeal to younger candidates, consider giving interviewees the opportunity to ask vulnerable questions in a transparent environment. Allow them to sit with a peer, without the presence of management, to get a real feel for what it is actually like to work at your firm.
Make your candidates feel comfortable by sharing some of the challenges and struggles you are currently facing. Everyone knows no employer is perfect, so why try to create that illusion?
By openly blending the positives with the opportunities for your firm's improvement, you will gain the trust of your candidate and they will have an opportunity to discuss how they will help your organization tackle obstacles. Your strongest candidates will respond in-kind, allowing you to fully vet their propensity to succeed.
Lastly, keep your internal interview conversations transparent as well. Thorough preparation is key to identifying the right candidate out of a pool of potentially good candidates. Is everyone on your interview team clear on what is needed for the role, what a great interview looks like, and how you define excellence? Or, do you wait for the perfect candidate to define excellence for you?
Don't fall into this trap. Front-load your interview process planning and be transparent with your entire team so interviewers know exactly what to look for in a candidate. Companies can move much quicker to hire when the right candidate matches these qualities.
Career Development
Does your firm offer a career path? Ninety-one percent of Millennials said they value career development as a top priority when searching for a new job.4 Younger advisors are no exception, seeking mentorship, feedback, and strong relationships with their managers that can help them grow.
The concept of growth is important for both job seekers and employers: growing talent is easier than bidding for it, so as a company, examine how your existing employee base is networked to promote internal growth opportunities and retain young talent. If employees are being properly developed by their managers, have concrete learning opportunities, and are treated well, companies are in a better position to retain their employees.
Career development often starts in the onboarding process. To stand out amongst competitors, firms should promote professional development programs during their recruitment processes to better attract top talent and nurture enterprising candidates.
Employees want to chart a successful career journey that closes competency gaps between company veterans and new hires. By providing prospective candidates with insights into a company's overall support system, millennial advisors can find a reliable ally to help them meet their professional career goals.
Younger advisors are motivated—they're searching for ways to make an impact in their workplaces, yearning for responsibility and recognition. According to Gallup, only three in ten millennial employees are emotionally and behaviorally connected to their jobs.
To attract and retain talent, advisory firms should display internal promotions, awards, and company culture at the onset. New advisors see their role as a partnership with potential employers and want to see the benefits of a firm's career development programs.
Invest in Best-in-class Software
What is in your tech stack? If you are running your firm with little more than Gmail and Microsoft Excel, you'll be hard pressed to find and retain the talent that your firm needs. Seventy-one of Millennials said they value the way an organization embraces technology.5
If you want your newest advisor hires to achieve the success of tenured veterans, this can most easily be achieved with a best-in-class planning tool. A strong platform will include a firm-branded interactive and visually appealing portal that is easy for professionals and lay-people to understand, secure digital document storage for everything from financial reporting to insurance papers, and integrated tools such as marketing and compliance to streamline all efforts.
Most young advisors will also want to learn on their own. It is crucial that your tools have online learning as well as top-class customer support. This will allow your new hires to get the help they need without asking other advisors or supervisors for assistance. They will learn their craft better, faster, and quickly close the experience gap between themselves and senior advisors.
Customized software is also critical as it will allow advisors to find a process that works best for them. Throw in reliable integration and data aggregation and you have a recipe for tech stack success.
Putting these plans into place will foster an environment in which young advisors can be proud of their firm, proud of their product, and proud of themselves: The crucial recipe to employee longevity.
For more tips on how technology can play a role in your talent strategy—for new and seasoned advisors, check out our eBook Retaining Talent and Growing Your Enterprise with Financial Planning Technology.
Sources:
1 Fry, Richard. "Millennials are the largest generation in the U.S. labor force," Pew Research Center, 11 April 2018.
2 Tzanetos, Georgina, "Pandemic Money Worries Increase Demand for Financial Advisors," GOBankingRates, 15 April 2021.
3 Beagrie, Scott, "Getting social media recruitment right," HR Magazine, 26 January, 2015.
4 "91% of Millennial professionals think career progression is a top priority," Robert Walters, n.d. https://www.robertwalters.co.uk/career-advice/91-per-cent-of-Millennial-professionals-say-career-progression-is-a-top-priority-when-considering-a-new-job.html.
5 Bayern, Macy, "How tech divides Millennials, Gen Xers, and Baby Boomers in the workforce," TechRepublic, 7 September, 2018.
DISCLAIMER: The eMoney Advisor Blog is meant as an educational and informative resource for financial professionals and individuals alike. It is not meant to be, and should not be taken as financial, legal, tax or other professional advice. Those seeking professional advice may do so by consulting with a professional advisor. eMoney Advisor will not be liable for any actions you may take based on the content of this blog.
You may also be interested in...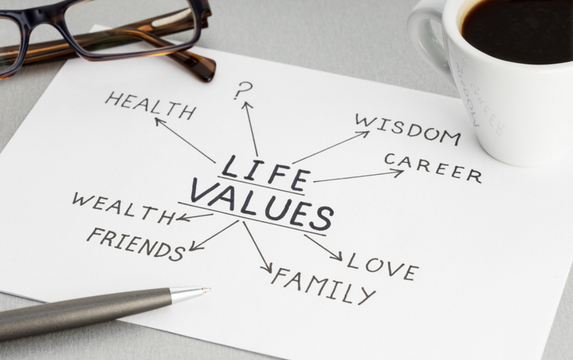 Holistic financial planning incorporates a client's total life and financial circumstances into their plan. The purpose is to go beyond… Read More
How Does Your Client Experience Stack Up? Take the Assessment!
Only 26% of financial planners say their clients are highly engaged and motivated. Take this self-assessment to see how your client experience compares!
TAKE THE ASSESSMENT