Understanding Holistic Financial Planning and Its Impact
• Melissa Henderson • November 9, 2020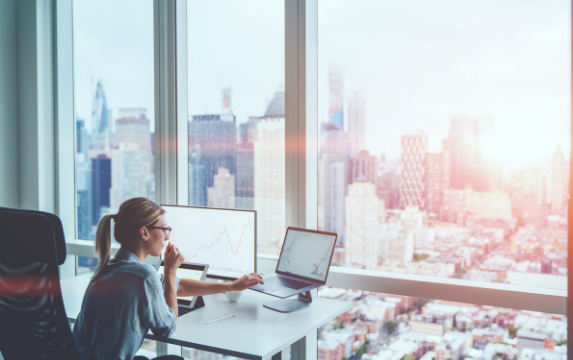 Updated on: April 21, 2022
When Fidelity reached out to its financial advisor community to conduct a study about financial planning, it was encouraging to see that financial advisors believe the importance of financial planning has grown in the last five years, and it will continue to grow in importance over the next five years.* It was also striking to see how many identified that they were doing planning.
Turns out, the results revealed that "planning" was subject to different interpretations. Some individuals felt it was selling a 529 college savings plan, while others discussed goals planning and a host of other descriptions.
Clients' lives are indeed complex and the need for planning is there. We saw value in creating differentiation between the loose definition of "planning" and what we at Fidelity see in the evolution of delivering advice in a dynamic market to meet clients' multi-layered expectations.
Going Beyond Planning
What do we think planning is? We don't think it is transactional. We think it is ongoing and continuous. We also think the definition of wealth is highly personal to each individual and that to connect wealth with one's personal well-being, the services provided must be comprehensive. At Fidelity we believe holistic wealth management goes beyond traditional financial planning. It engages a broader and deeper model of client engagement, considering all factors across an investor's life.
Today's investors have broader needs from their financial professional. To demonstrate the evolving client expectations and the value that holistic planning can bring, we developed the Advice Value StackSM.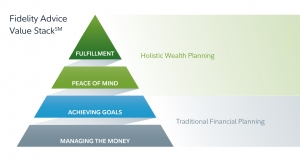 Fidelity Advice Value StackSM
This pyramid addresses a hierarchy of needs. What it suggests is that if you want to provide true, lasting value to your clients, both your firm and your services must continuously evolve and move up the Value Stack.
At the base, we see what many tech tools and financial professionals are accomplishing today: managing money with security selection, income generation techniques, etc. These items often play a critical part in an advisory firm's offering as they are table stakes to any client relationship, but they are also quickly becoming commoditized and we should never look at them in a silo. They more or less serve as the foundation to a broader relationship.
What really drives value is the higher order items, those that focus on outcomes, emotions, and feelings. The elements that are helping clients achieve their goals, create peace of mind, and ultimately find fulfillment. To deliver these requires both the technology to complete the work at the foundation, and the human/professional to deliver the expertise, build the trust, and develop the relationship around it.
This is how we think about holistic wealth management—we think it's holistic services, up and down the Value Stack, and we think it's really personal.
Three Principles of Holistic Wealth Planning
Those who revisit clients' plans more often, feel extremely comfortable discussing many life event topics with them, and offer a broader range of comprehensive services are doing holistic wealth planning. Our research uncovered three principles holistic wealth planners follow in their service model:
Continuous. Financial professionals should be revisiting their clients' financial plans at least once a year. There is a cycle of discovery and rediscovery that happens over and over again. If you think about planning as a continuous process of building that relationship—building that level of trust with clients—then your clients are likely to bring you along on their journey.
Personal. If you are speaking to someone generically, it may or may not impact their specific circumstances. Clients who are comfortable sharing the expected and unexpected details of their lives with you will benefit from individualized guidance that helps them make better decisions. Technology can also personalize recommendations to a client's situation, demonstrating the effects of their spending and providing deep insight from the data they share.
Comprehensive Services. As seen in the Value Stack, clients today have broader needs from financial advisors beyond traditional investment management. To offer more advisory services, holistic wealth planners tend to have slightly better integrated and optimized planning tech and find client portals extremely valuable to maximize engagement. This is where technology can also play a role in gaining efficiencies through practice management. We also understand that you cannot be everything for every client. So part of this offering is developing expertise where you see fit or expanding your center of influence of adjacent services—be the librarian not the library!
Enhance Client Satisfaction and Grow Share of Wallet
In our research we have found that those who identify with the distinct principles followed by holistic wealth planners experience greater client growth and share of wallet, as measured by assets under management (AUM). Holistic wealth planners grew AUM by 16 percent versus others who grew AUM by 11 percent over the last year. There were also over 2x more plans delivered per year: Holistic wealth planners delivered 124 plans versus others at 54 plans.
To learn more about the approach and opportunity with holistic wealth planning, read Fidelity's "The Three Principles of Holistic Wealth Planning."
*All data referenced is from The 2020 Fidelity Financial Advisor Community—Financial Planning Study
Source: 2020 Fidelity Financial Advisor Community (FAC), Financial Planning Study, January 2020, n=393
eMoney Advisor LLC is a Fidelity Investments company and an affiliate of Fidelity Brokerage Services LLC and National Financial Services LLC.
Fidelity Institutional® provides clearing, custody, or other brokerage services through National Financial Services LLC or Fidelity Brokerage Services LLC, Members NYSE, SIPC.
DISCLAIMER: The eMoney Advisor Blog is meant as an educational and informative resource for financial professionals and individuals alike. It is not meant to be, and should not be taken as financial, legal, tax or other professional advice. Those seeking professional advice may do so by consulting with a professional advisor. eMoney Advisor will not be liable for any actions you may take based on the content of this blog.
The views and opinions expressed by this blog post guest are solely those of the guest and do not necessarily reflect the opinions of eMoney Advisor, LLC. eMoney Advisor is not responsible for the content, views or opinions presented by our guest, nor may eMoney Advisor be held liable for any actions taken by you based on the content, views or opinions of the guest.
You may also be interested in...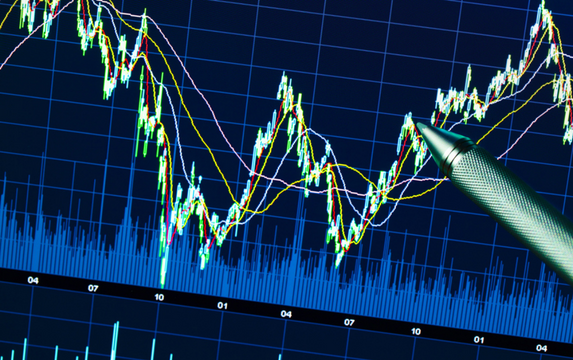 Despite the toll on client emotions, times of market volatility give financial professionals a real opportunity to shine. By using… Read More
How Does Your Client Experience Stack Up? Take the Assessment!
Only 26% of financial planners say their clients are highly engaged and motivated. Take this self-assessment to see how your client experience compares!
TAKE THE ASSESSMENT