Utilizing Dynamic Planning to Find New Opportunities
• Josh Griffin • April 19, 2022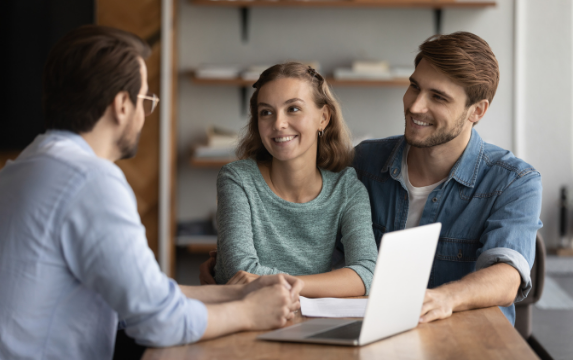 Financial planning often takes on a snowball effect. What I mean is clients are usually open to the idea of planning, but they aren't exactly sure of the value until it takes off. Planning can allow you to easily broaden the conversation beyond investment management, to expand the service offered and subsequently, the relationship. Once clients start to see how planning can align to their dynamic lives, their comfort and trust builds. And held away assets can become assets under management.
A comprehensive financial plan is central to the value proposition at our firm, Ascent Financial Group, and the way we help clients. Offering and executing interactive financial planning has been a key to our organic growth.
Building the Planning Experience
You must thoroughly understand the client's situation to know how to help them. Each and every account and asset held constructs their net worth, as well as assembles their actual and projected cash flows. Capturing the complete financial picture in a way that's accessible to the client is an essential first step in building an exceptional planning experience.
Clients see the immediate value in bringing together what is often several logins or separate account statements into their own financial website or portal. Digital account connections and software integrations bring in outside accounts not only from the investment side but bank accounts and credit cards too within the client website. Clients begin to see their spending patterns; and budgeting is often a first step to building their financial plan.
We always provide hands-on assistance during this onboarding exercise because it helps us to see the assets we manage, as well as the ones we don't. In addition to held-away assets, during this digital onboarding and data gathering we are also reviewing the client's exposures, particularly on the debt side.
This complete financial picture we build together lays the foundation for what we can accomplish.
Utilizing Dynamic Planning to Model Clients' Specific Needs
Once all the information is captured, we use the planning platform, for us it's eMoney, as the base of all client interactions. As clients get comfortable logging in to their website we can start to rely on internal reports for insights on regular versus irregular usage. Sometimes irregular usage can be an indicator that a concern or question is on their mind, and it allows an entry point to reach out.
For any interaction, the planning platform is always up on a screen, whether meeting in-person or sharing via Zoom. The client's situation and plan are front-and-center visuals that drive the conversation.
We will often transition our meeting from the current state of their budget, their current asset levels, and the facts of their plan, to a planning need using what-if scenarios. These scenarios help us to explore the "needs"— "I'm getting ready to sell my business" or "I'm getting ready to retire"—as well as the "but…" For example, "But, what if you want to take a large vacation every year?" Or "But, what if medical expenses pop up?"
This is where the planning experience becomes more interactive to drive thoughtful discussion. Modeling those scenarios to showcase the impact of those decisions creates a really positive experience for the client and our service is valued on a deeper level.
Finding New Revenue Opportunities in the Plan
With planning software powered by aggregation, my time isn't spent preparing for client interactions by updating their latest or quarterly account statements. My preparation time is spent understanding where my clients are, anticipating where they'd like to go, and formulating recommendations.
Ahead of meetings, I will pre-load planning scenarios based on previous interactions or inquiries that I know are top of mind or lingering for the client. This really enhances the productivity of our interactions.
First, when I pre-load the items I know the clients are thinking about, our discussion can focus on potential results or shortcomings of those actions to the plan, and we get to have those real-time conversations. I receive immediate feedback on what they value most in the event of tradeoffs and prioritization. Second, pre-loading different scenarios allows me to stress-test the recommendations and see the areas of impact to the plan.
In addition to addressing the clients' known needs with scenarios, the dynamic nature of the plan means that as inputs change and adjustments are made, new areas of opportunity present themselves.
When the instantaneous results present a shortcoming, it helps me to reinforce my recommendations and drive the interaction to where I can help create the most value for them—whether that's through reallocating their investment portfolio or providing additional coverage with life insurance. These choices expand and deepen the possibilities for your clients.
Moving the Relationship Forward with Planning
The discussion points that come from these planning interactions help develop trust in the overall financial plan and, as a byproduct, the relationship. We know we've been truly successful when the conversation switches from, "Let's talk about the mutual fund performance," to, "How are we doing on my plan?" This is because our efforts in managing wealth and selecting investments truly shine when they are part of the larger context of the financial plan.
Financial professionals must recognize that your clients expect you to interact with their information, and if you want them to trust you, you have to meet these expectations.
DISCLAIMER
The eMoney Advisor Blog is meant as an educational and informative resource for financial professionals and individuals alike. It is not meant to be, and should not be taken as financial, legal, tax or other professional advice. Those seeking professional advice may do so by consulting with a professional advisor. eMoney Advisor will not be liable for any actions you may take based on the content of this blog.
The views and opinions expressed by this blog post guest are solely those of the guest and do not necessarily reflect the opinions of eMoney Advisor, LLC. eMoney Advisor is not responsible for the content, views or opinions presented by our guest, nor may eMoney Advisor be held liable for any actions taken by you based on the content, views or opinions of the guest.
You may also be interested in...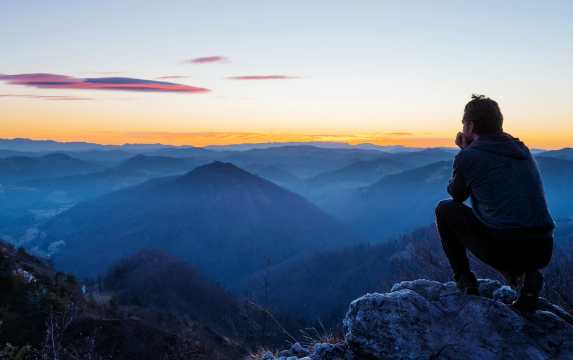 In the financial advice business, we also like to give out financial advisor career advice. I'm sure you've heard your… Read More
Couples & Clashing Values: A Practical Guide
Download our latest eBook and get practical strategies for navigating money conflict between couples.
Download Now