What 3 Crowd-Pleasing Brands Can Teach You about Client Interactions
• eMoney Communications Team • December 13, 2016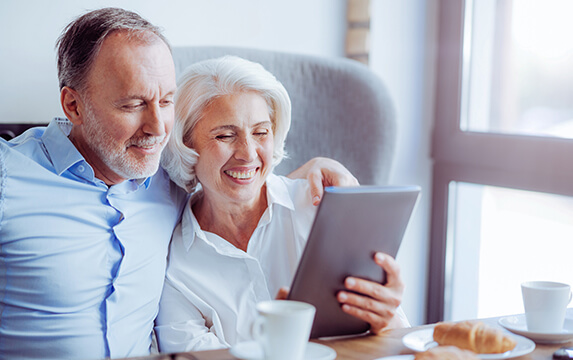 Updated on: February 3, 2021
We've all been the victim of terrible customer service.
And it doesn't feel great, to say the least.
At their core, negative customer interactions make us question our relationship with certain companies. Why spend hard-earned money doing business with a brand that treats you unfairly or with disrespect?
It's a feeling shared by many consumers. In fact, 86% of consumers say they would actually pay more for a better customer experience. That makes a strong case for improving your own client communication strategy.
Below you'll find three real-world examples of brands that nail their customer interactions. Recognize what these brands do differently and think critically about how your business measures up.
JetBlue's Friendly Staff Proves to be a Differentiator
Airlines in general don't usually enjoy a high satisfaction rating from customers. But that makes JetBlue's excellent customer experience all the more impressive. The friendly, empathetic nature of their staff puts customers at ease in an otherwise stressful environment. So much so that they've been ranked "Highest in Customer Satisfaction Among Low-Cost Carriers in North America" by J.D. Power for 12 straight years.
That's how JetBlue separates themselves from their competition. Pick any airline at random and chances are they'll get you to your destination (fingers crossed). But not all airlines make you feel welcome, and that's the difference. Because JetBlue creates such an endearing atmosphere, their customers will continue to come back time and time again.
Takeaway for Advisors: It's one thing for you, as the advisor, to be friendly, respectful, and accommodating to your clients. But does every person on your staff share the same values? Make sure your team understands just how important client interactions are. Excellent customer service skills can set your business apart from other advisory teams who neglect it. Not to mention, it greases the wheels of your client relationships, since clients tend to speak openly about their financial goals and priorities the more they feel comfortable.
ING Spellbinds Their Customers with an Engaging Online Presence
Customer experiences aren't limited to human-to-human interactions. Your online presence (a.k.a. your business' website) is a reflection of your brand, so it should speak to what your clients care about most. That goes double for today's tech-driven clients.
Take ING's corporate website for example. It blends contemporary and minimalist design to grab the visitor's attention. Moreover, they've made it incredibly easy to find relevant information. Stories about ING's community outreach and client testimonials feature prominently on the site, reinforcing the relationships current customers have and enticing potential customers to join.
Takeaway for Advisors: Hang on. Before you say, "compliance keeps me from having an awesome online presence," hear me out. Many advisors inherently live in a world of compliance. But that won't stop people from searching for you online. And if you haven't updated your website in years – or have a non-existent web presence – you'll lose credibility. That hits your client relationships in the gut. So keep an open mind and look for inspiration from financial service or banking companies with brilliantly designed websites.
Amazon Carved Out a Trustworthy Brand for Themselves
The holiday season is upon us, which means Amazon is up to their eyeballs in orders. And as good as they are at fulfilling those orders, delays are inevitable. I found this out first-hand after this past Black Friday, when an order I placed didn't arrive at its guaranteed date and time.
It didn't occur to me that my order was late until around 11 p.m. on a Sunday. So instead of calling Amazon's customer service (which was surprisingly still open) and waiting on hold, I decided to email Amazon my issue.
When I woke up the next day, Amazon had already replied to my email. They tracked the issue down, told me the order would be delivered that day (it was!), and as a courtesy, extended my Amazon Prime membership by a month for free.
Amazon's prompt response let me know they're doing everything in their power to make sure I have a good customer experience. And by that, they've established themselves as a reliable brand.
Takeaway for Advisors: While the complimentary month of my Prime membership was a nice touch, I was more impressed at how quickly Amazon replied to my email with a resolution. In reality, I would have been satisfied with a simple acknowledgement of the issue. Think about that the next time a client concern arises. Sometimes all it takes is a reassurance that you're on top of it, and that their loyalty to your business is important.
Client Interactions Matter
Friendly customer service
A credible online presence
Responsive communication
These three characteristics are important building blocks of a superior customer experiences. But that only scratches the surface. One size doesn't fit all when it comes to customer interactions. So make sure you personalize the experience for each of your clients.
Not sure where to begin? Check out our Learning Styles ebook. In it, we define various learning styles that will help you deliver meaningful interactions with clients to increase retention and satisfaction.
You may also be interested in...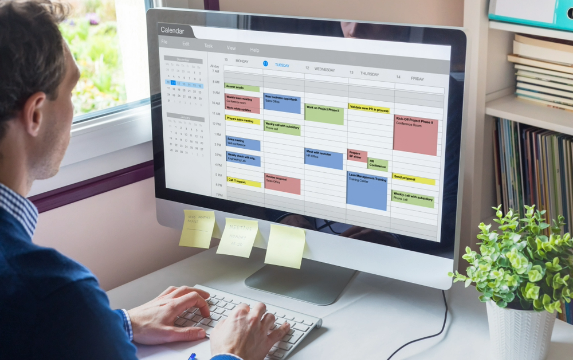 If you can't beat the bots, join them. That's the common view among forward-thinking advisors who are using artificial intelligence… Read More
Couples & Clashing Values: A Practical Guide
Download our latest eBook and get practical strategies for navigating money conflict between couples.
Download Now