What Financial Professionals Can Learn from Lifestyle Practices in the COVID-19 Era
• Matt Schulte • November 4, 2021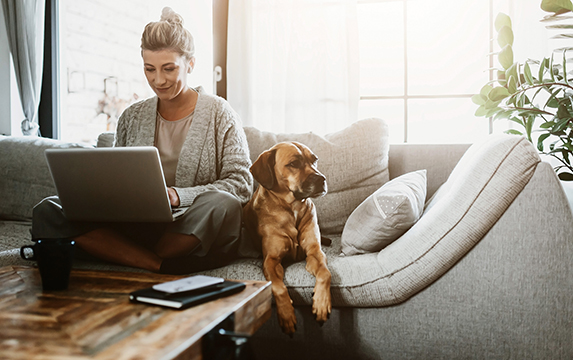 While the development of COVID-19 vaccines has restored some semblance of normalcy, the Delta variant has thrown a wrench into many firms' back-to-office plans.
The continuation of work from home has the financial advice industry questioning if there ever will be a true "return to the office" push.
While change can throw us off balance, it also can provide a fresh perspective. This new, digital-first world provides a unique opportunity for financial professionals to build a practice that caters to their interests and desired lifestyle.
Navigating Our Digital World
While daily life was already becoming increasingly virtual, COVID-19 accelerated this trend to new heights.
A Pew Research Center survey shows that most workers whose job responsibilities can be fulfilled from home rarely or never teleworked before the pandemic.1 By October 2020, 71 percent of those workers worked from home all or most of the time, with over half saying they'd want to keep working from home after the pandemic.1
While teleworking rates have dropped in 2021, there are still significantly more people working from home than before the pandemic.2
It's been challenging to adapt the high-touch financial advice industry to this digital-first world, but many practices have done so while seeing the same—and sometimes even more—success in client acquisition, client retention, and AUM.
Long term, this fundamental shift in the way we work potentially frees financial professionals from the constraints of geography. Planners can now acquire new business from a variety of locations.
Ultimately, this provides the potential to niche down and build a book of business that reflects their interests, all while complementing their desired lifestyle.
In other words, more financial professionals can adopt or emulate a lifestyle practice model.
Breaking the Lifestyle Practice Taboo
In the past, opening a lifestyle practice was thought of as a potential next step for financial professionals who were nearing retirement. For those earlier in their careers, building a lifestyle practice could come with a kind of stigma—namely, the assumption that you don't have a desire to "be successful" or "hustle."
This couldn't be further from the truth.
In the COVID-19 era—when the importance of family and work-life balance has taken center stage—it's clear that the lifestyle practice taboo is outdated at best and damaging at worst.
For some people, success looks like building a large enterprise firm. For others, it looks like cultivating a finely curated book of business that supports the kind of life they want to live.
Even if you're not interested in building a lifestyle practice, there's still a lot to learn from this refreshed version of the lifestyle model.
Discover Your "Why"
Understanding what motivates you as a financial planner is fundamental for creating any successful practice.
To identify your "why," ask yourself some basic questions.
What's the driving force behind the work you do? What keeps you engaged and passionate? What special skill set or perspective do you have? What kind of clients need your unique value the most?
After you've done an honest examination of these questions, consider how the answers could all work together to support a specific audience. This exercise can help you identify fruitful niches for your practice and begin to design a day-to-day practice that's more meaningful to you.
Ultimately, understanding your "why" translates to providing more value to your clients. When you know who you want to serve and why you want to serve them, you're able to give the best and most meaningful financial planning services possible.
Designing a Practice That Works for You
Here are a few key steps you can take to focus on the parts of your business that only you can do:
Consider fee structures carefully. Choosing the right fee structure can make a huge difference when it comes to creating a business model that works for you. Weigh the pros and cons of each structure, consider how much value they offer in exchange for the work that you do, and understand how each one may impact your target client.
Look beyond in-person meetings. Utilize all the means of communication at your disposal, from Zoom and virtual events to email and social media. Expanding the scope of your communication beyond in-person meetings can give you more freedom to choose who, what, and when you work. It also provides a more well-rounded experience for prospects and clients who want—and have come to expect—frequent communication through a variety of channels.
Identify tasks you can outsource. Do what you excel at and find other people to do the rest, if possible. If you can, bring on trusted employees, contractors, or partners that can execute time-consuming tasks or work outside your area of expertise such as administrative duties, data entry, and marketing.
Streamline and automate processes. Outsourcing tasks isn't the only way to do more planning. Streamlining and automating tasks—including parts of the financial planning process, data aggregation, information sharing, and marketing—can give you more time to do what you're good at and, ultimately, provide more value to your clients.
Rethink your operational assumptions. The pandemic has allowed us to take a step back and question our operational assumptions. Do you really need to limit your pool of employees or contractors to your local area? Are there certain expenses that you don't need or use enough to justify the cost? Regularly auditing your operational expenditures and assumptions will help you run a leaner practice while getting the most of the resources you invest in.
Taking the Next Steps
If you're making big changes to your practice, it may require you to change the way you charge for planning services. See our Shifting Your Compensation Model eBook to better understand all the factors you should consider when restructuring your planning fees.
Sources
1. Parker, Kim, Juliana M Horowitz, and Rachel Minkin. "How the Coronavirus Outbreak Has – and Hasn't – Changed the Way Americans Work." Pew Research Center, 2020. December 9. https://www.pewresearch.org/social-trends/2020/12/09/how-the-coronavirus-outbreak-has-and-hasnt-changed-the-way-americans-work/.
2. Gould, Elise, and Jori Kandra. "Only One in Five Workers Are Working from Home due to COVID." Economic Policy Institute, 2021. June 2. https://www.epi.org/blog/only-one-in-five-workers-are-working-from-home-due-to-covid-black-and-hispanic-workers-are-less-likely-to-be-able-to-telework/.
DISCLAIMER: The eMoney Advisor Blog is meant as an educational and informative resource for financial professionals and individuals alike. It is not meant to be, and should not be taken as financial, legal, tax or other professional advice. Those seeking professional advice may do so by consulting with a professional advisor. eMoney Advisor will not be liable for any actions you may take based on the content of this blog.
You may also be interested in...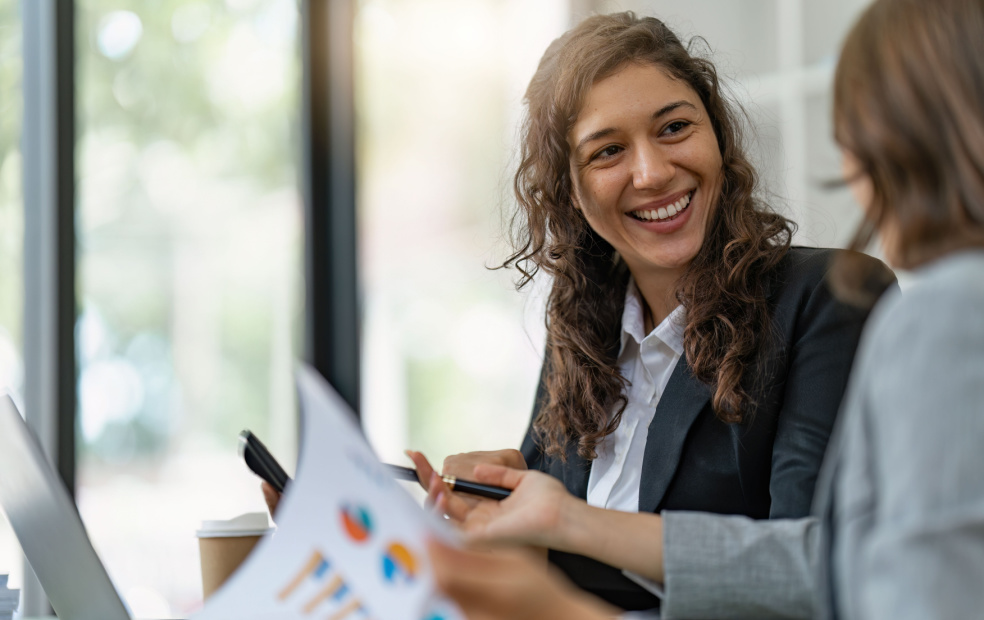 As the demand for financial advisory services continues to grow, effective recruitment is vital to meet evolving client needs. Advisory… Read More
eBook: From Portfolio Manager to Planner
Download our latest eBook and learn how to use the data you already have to evolve your business and client relationships.
Download Now